Black November Spa Offers
4th November 2022 - by Indre Daukintyte
Black November offers at Marion Mizzi Spa
You can enjoy unlimited spa facilities with every booking: an indoor pool, jacuzzi, and sauna. Locations
(Not available at Marion Mizzi Spa at Fgura)
We have a fantastic €99 offers to enjoy! Purchase now and use them in 3 months, or purchase them as a gift voucher and send it to your loved one. 
Enjoy unlimited spa facilities with every appointment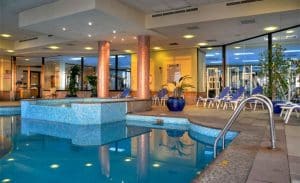 1 OFFER
Biologique Recherche Facial 60 minutes | €99 (was €145)
Available Treatments. Can be customised by your needs.
• For Brighter Skin - Soin Booster VIP O2 A treatment to detoxify and stimulate the epidermis and re-oxygenate skin tissue for dull skin choked by urban pollution. Your complexion is incredibly revitalized, skin is more luminous and radiant.
• For Plumped-Up Skin - Soin Restructurant et Lissant A skin reconditioning and plumping treatment. The skin of your face, neck and décolleté is hydrated, smoothed and regenerated.
• For Minimizing Wrinkles - Soin MC110 A treatment that reduces wrinkles and fine lines. It leaves the skin on your face, neck and cleavage toned and redefined.
• For Given the Face a Lift - Soin Lift C.V.S. An exfoliating and firming treatment combined with a unique manual technique designed to treat Skin Instants that are thick, slack or lacking tone. The skin is revitalized, more toned as if it has had a lift.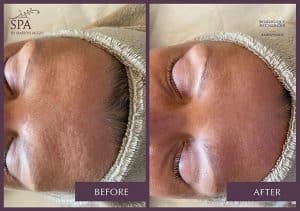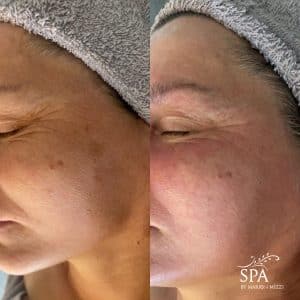 Client's result after one Biologique Recherche facial. Anti-Pigmentation & Brigtening Skin. Book a consultation +356 99 99 24 24 send us a WhatsApp message
2 OFFER
Back, Neck & Shoulder Massage For 2 People 45-min each | €99
This is a traditional back, neck, head and shoulder massage that stimulates blood circulation and improves skin and muscle tone, while soothing tense and tired muscles. The strokes of the massage relax individual muscles and replicate the movements of the circulatory system. The overall experience eliminates mental stress.
Book your treatment in our couple's room. Includes unlimited use of spa facilities + a glass of Prosecco. Ask about the discount at the hotel's restaurant at the reception.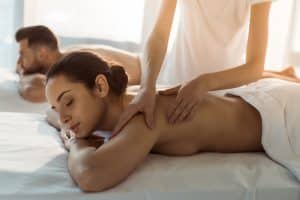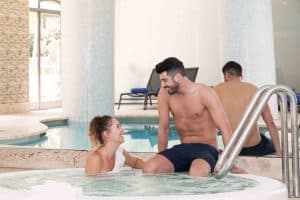 3 OFFER
(High-Intensity Focused Ultrasound) is a revolutionary alternative to surgical face and body lifts. This fantastic treatment helps rebuild the collagen and fibroblasts within the deepest layers of the skin, thus reducing flabby skin after weight loss.
Can be applied:
Face and Neck
Arms
Belly
Inner Thighs
Buttocks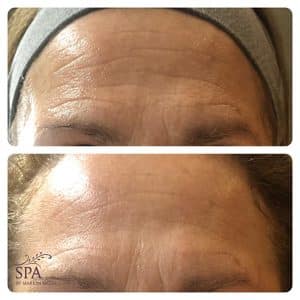 Client's result. Treatment was done at Fgura salon by Tim. 21 89 65 45 / 21 67 56 96
Visible result after one treatment. 
You can send us a message on ZENDESK 'Chat with us' box on the right corner.
You can purchase any of these offers by sending us a Whatsapp message on +35699992424 
Visit any of our shops:
AX Palace Hotel, Sliema +356 22623421
Marion Mizzi Wellbeing Fgura, Zabbar Road +356 21896545 / 21675696
Maritim Antonine Hotel, Mellieha 21524025
Radisson Blu, St. Julians (+356) 23751932
Send us an email on [email protected]
Purchase as a voucher and use it in 3 month. 
Available to book a free consultation before your treatment. 
SLIMMING BLACK NOVEMBER OFFERS
Fat Freezing 4 areas | €99
Inch Loss 5 session of MS | €99
Lipo Laser 5 session | €99
Start Pack: Meal replacement + Marion's recipe book + 4 Inch Loss session | €99
All packages come together with the 7-step diet, motivational talks during the session, support & healthy eating tips from the team.
Contact us on whatsapp +356 99992424 for more information.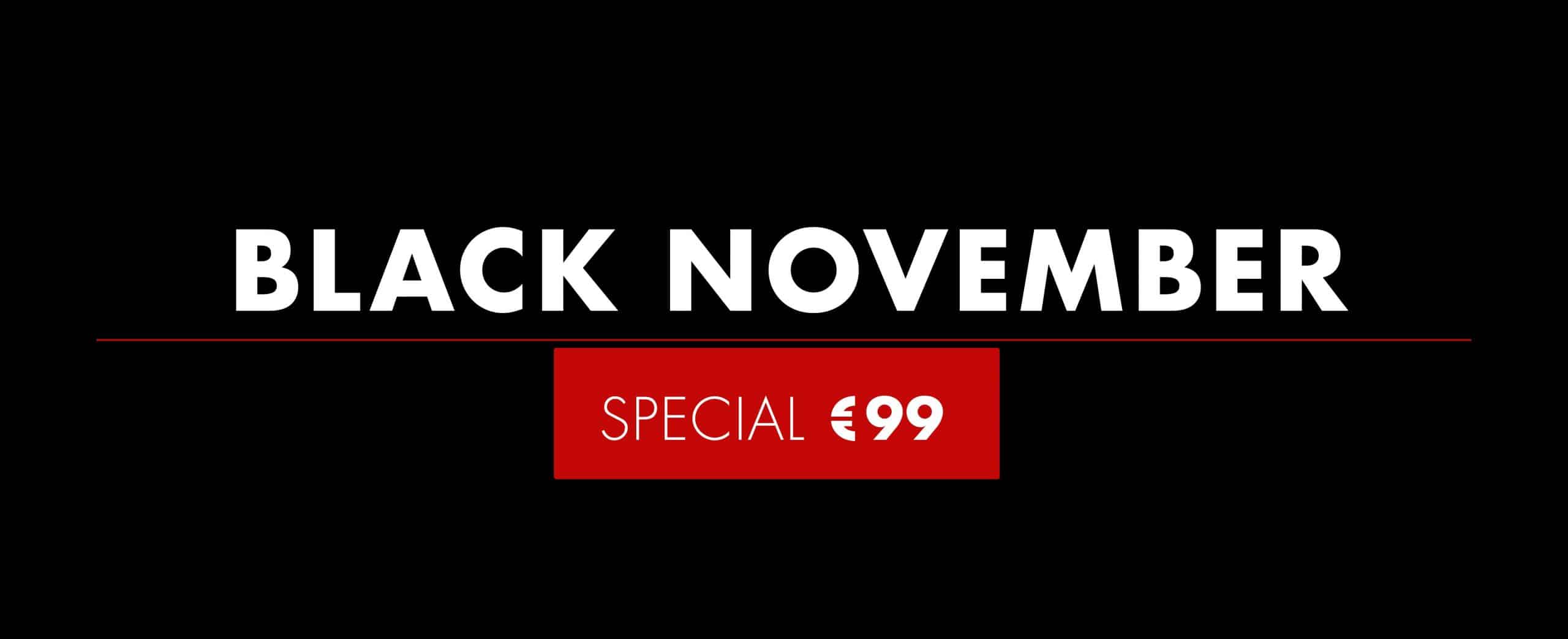 We think you will also like