Christmas Spa Gift Box
3rd December 2018 - by Vaiva Siksniute
Pamper yourself or your loved ones with this wonder Christmas Spa Gift Box filled to the brim with Spa, food and beverage favorites.
Order it now and take a beautifully prepared box at any of our outlets or get a delivery for an extra €7. 
Inside this lovely gift box, you'll find a Spa Voucher of your choice, Spanish Premium Cava Carta Nevada Freixenet 20 ml bottle and 2 products which may differ between Sun-dried Tomatoes Pate, Sea Salt & Herbs, Gozo Herbs, Maltese Capers, Pasta Specialty.
You can choose between these 3 Spa Vouchers:
Pamper Me Spa Box

Relaxing Full Body Massage + Use of Spa Facilities
Dur: 55 minutes | Price: €55,-

Relaxation Spa Box

Relaxing Full body massage, Relaxation Facial + Use of Spa Facilities
Dur: 85 minutes | Price: €85,-

Heavenly Couples Spa Box

Relaxing Full Body Massage for two, Head Massage for two, Reflex Foot Massage for two + Use of Spa Facilities
Dur: 85 minutes | Price: €180,-
We take pre-orders. Available online payment. Delivery for additional €7,-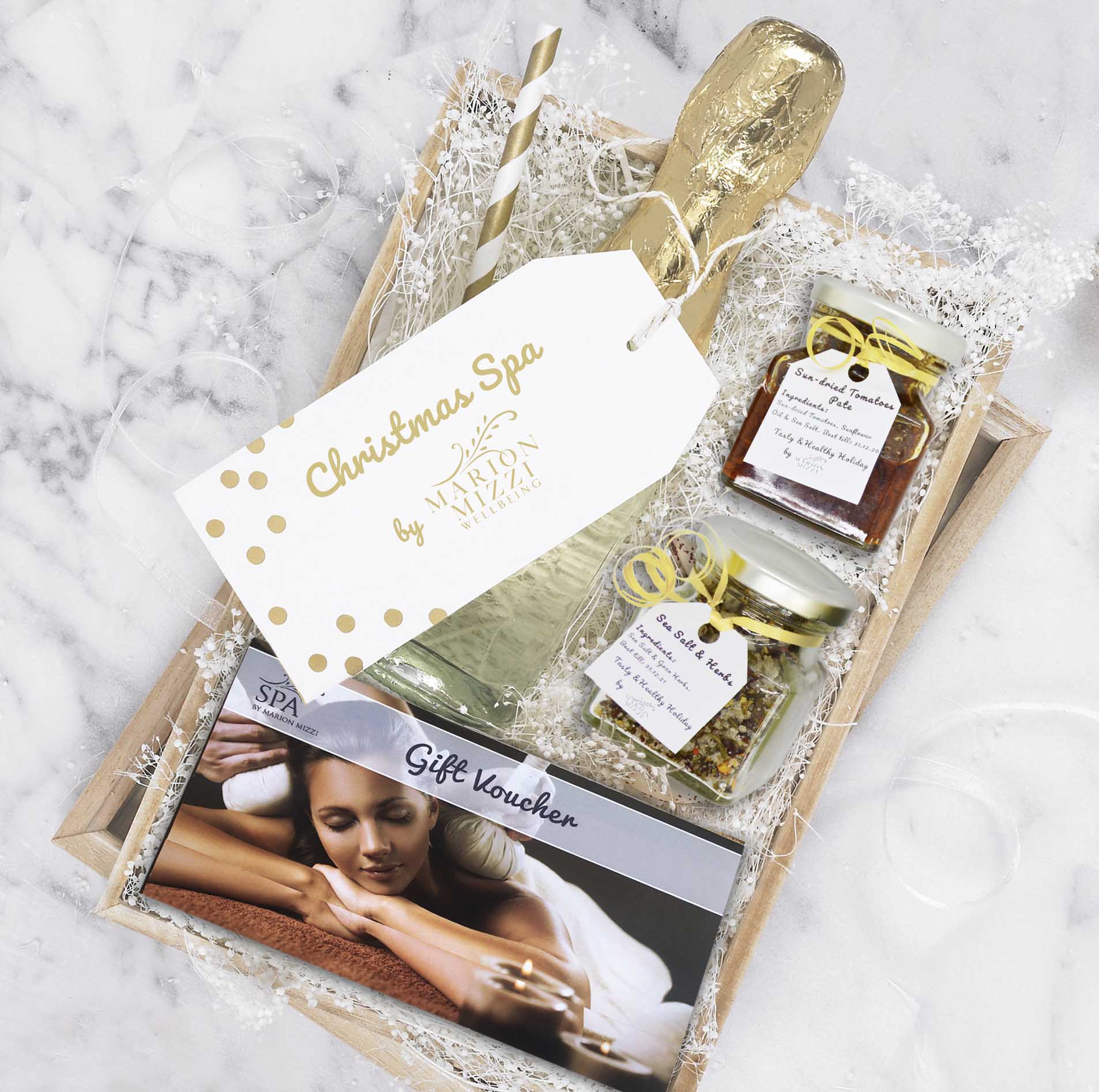 We think you will also like