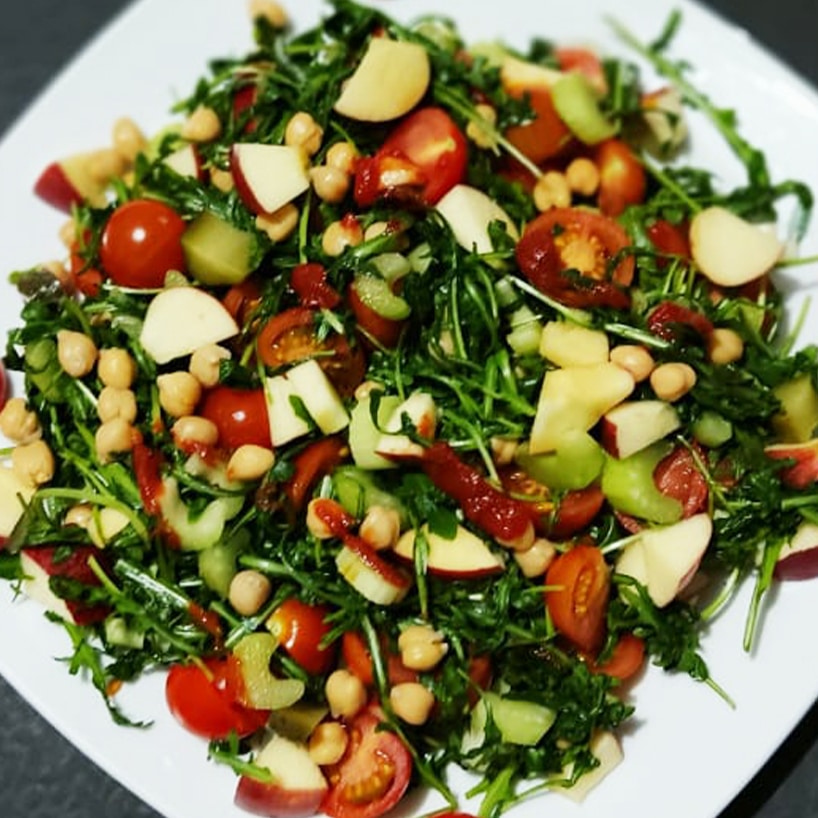 Delicious & healthy recipe from our diet book "A JOURNEY TO A HAPPY YOU"
Celery & Apple Salad
Ingredients:
2 apples - diced small
3 celery sticks
1 box off Florette rocket leaves
1 box cherry tomatoes - cut in half
2 large pickled cucumbers - sliced
100g canned chickpeas - rinsed and drained
2 tablespoons Aster tomato paste
2 tablespoons balsamic vinegar
2 tablespoons lemon juice
2 tablespoons water
Method:
Prepare the dressing by putting all the wet ingredients in a bowl and mixing well.
Place all the other ingredients into a bowl and pour the dressing over the salad. Toss well.
Enjoy!
RELATED RECIPES