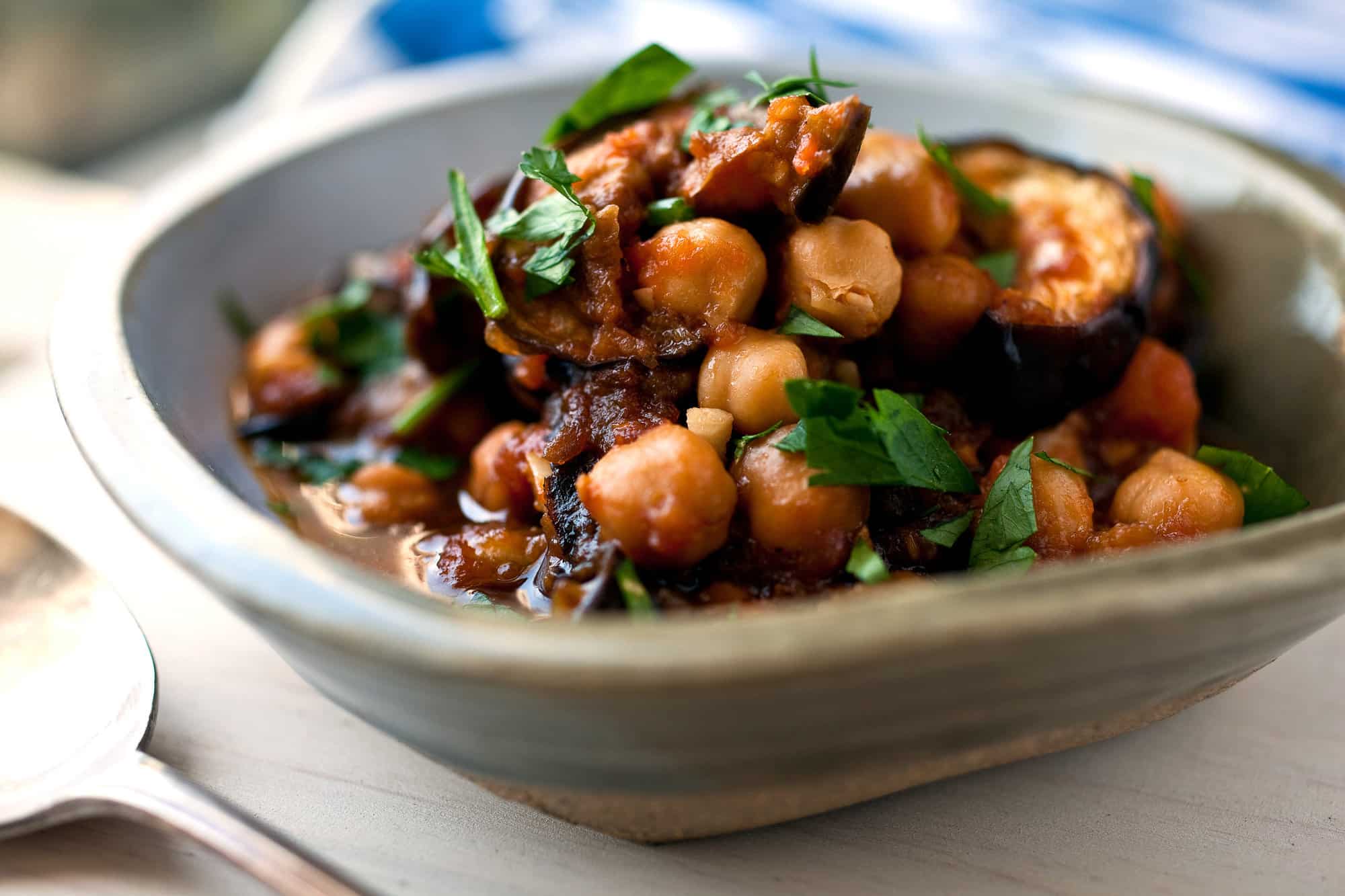 Chickpeas Roasted Vegetables
A delicate addition to any dish. This Chickpea roasted vegetables accompany and compliment any meal.
Ingredients
• 400g courgette
• 400g aubergine
• 1 garlic clove, chopped
• 2 red pepper, deseeded and chopped into chunks
• 1 onion chopped
• 1 tbsp coriander seeds
• fry light olive oil
• 400g chopped tomatoes
• 100g chickpeas, rinsed and drained
• small bunch coriander, roughly chopped
• 2 slices of slimex (bread)
Method
1. Heat oven to 200C. Spray the roasting tin with fry light spray olive oil. Tip all the vegetables into a large roasting tin and toss with the coriander seeds, salt, and pepper. Spread everything out to a single layer, and then roast for 45 minutes; tossing once or twice until the vegetables are roasted and brown round the edges.
2. Place the tin on a low heat, then add the tomatoes and chickpeas. Bring to a simmer and gently stir. Season to taste, then scatter over the coriander. Serve with 2 slices of slimex bread.
RELATED RECIPES