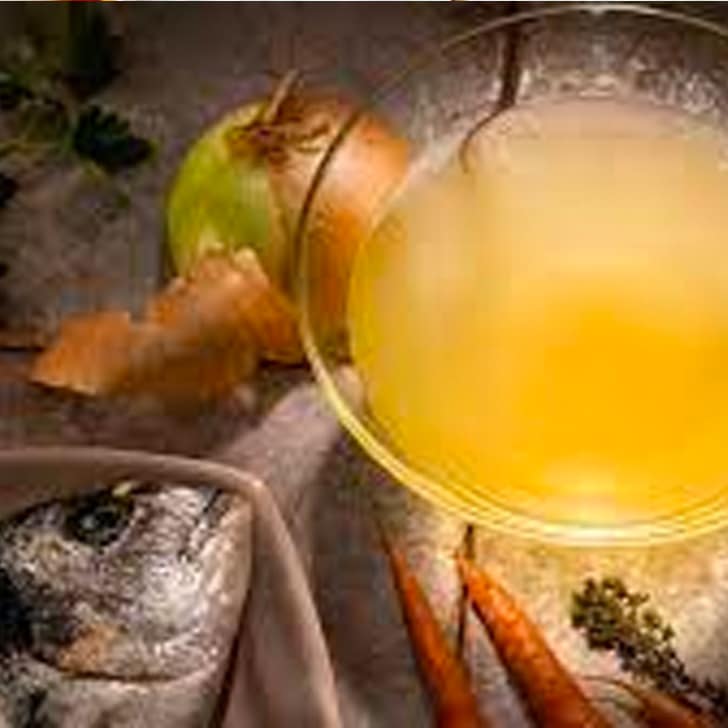 Delicious & healthy recipe idea from Marion Mizzi recipe book "the weight loss guide ".
Fish Stock
Ingredients:
500 g fresh fish heads, bones, and trimmings
2 onions chopped
2 garlic cloves-chopped
4 celery stalks-chopped
3 carrots-chopped
2 bay leaves
1 teaspoon fresh ground pepper
1 tablespoon parsley
1 tablespoon thyme
Juice of 1 lime
2 litres cold water
200 ml dry white wine
Fry Light low-calorie cooking spray

Method:
Sort by cooking the onion, garlic and celery in a large pot with some
Fry Light low calorie spray until the onion softens.
Add all ingredients into the large pot.
Bring to a boil over medium-high heat. Reduce heat to medium-low
and simmer for 1 hour.
Skim foam from the surface occasionally while cooking
Remove from heat and strain through a fine sieve discarding
any solids.
Use stock as directed in individual recipes in this recipe book.
Freeze remaining stock in freezer bags.
RELATED RECIPES