Marion Mizzi Goes Online
16th March 2021 - by Indre Daukintyte
Marion Mizzi Goes Online - 2 or 4-week specifically designed programmes to help you achieve your weight loss, detox or wellbeing goals totally online. We teach to adopt a healthy lifestyle, keep your motivation going and support you at any time - our programme includes:
Our professional team member will explain all the steps towards your journey through interactive videos- you'll receive a video twice a week, you will be able to get to know more about food, calories, nutritional values - also video includes cooking lessons and exercises examples.

Weekly Marion Mizzi Motivational Talks
Weekly diet sheets and planners
A personalized diet according to your needs
Guidance through your journey
Constant support (one to one calls twice a week)
Invitation in a private Facebook group for more support and motivation - we are stronger together.
2 WEEK SUBSCRIPTION - €45
4 WEEK SUBSCRIPTION - €65
Call us now form more information: 77451587 or 21896545 or 21 370208 or 21 524025
or send us a private message on Facebook
https://www.facebook.com/MarionMizzi/
.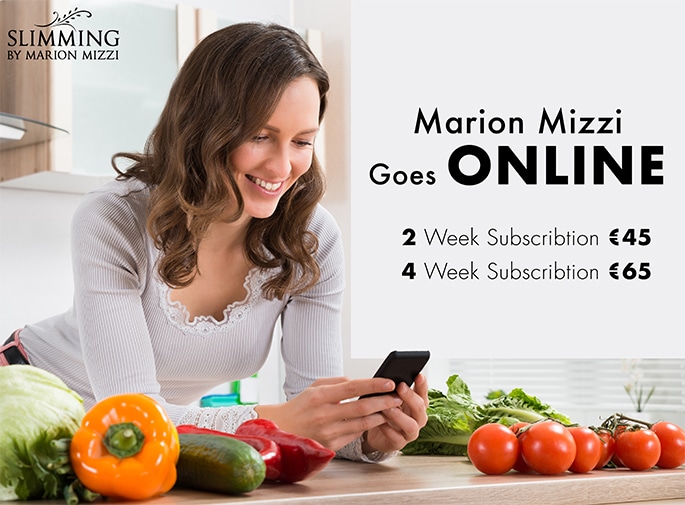 RELATED ARTICLES