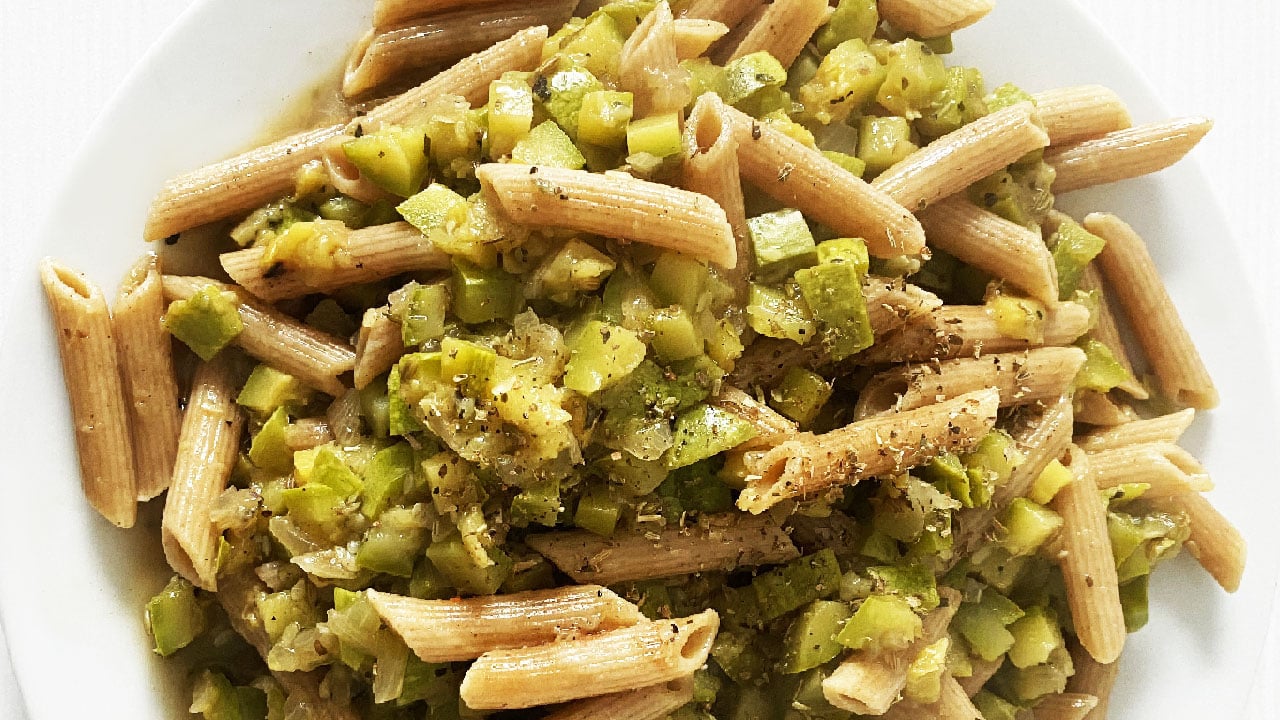 Delicious & healthy main meal idea from Marion Mizzi recipe book "A Journey To A Happy You".
You will never feel hunger pangs with Marion Mizzi's diet! 
Ingredients:
5 marrows - diced small
2 onions - finely chopped
150ml Lombardi vegetable stock
100g penne or 2 packs of Slim Pasta Penne
1/2 teaspoon of fennel seeds
2 tablespoons of fresh basil
Fry Light Low-Calorie Spray
Method:
Cook the pasta according to the instructions on the packet.
Meanwhile, cook the onion in a pan for a few minutes using some Fry Light Low-Calorie Spray. When the onion is translucent add the marrows and fennel seeds and cook on low heat for 10 minutes until they start to take a golden color. Add the stock and fresh basil and cook for a further 10 minutes. Transfer the pasta into the marrow sauce and stir well. Leave some of the pasta water.
Season with salt and pepper and add more fresh basil desired. 
Follow Marion Mizzi Wellbeing on Facebook or Instagram for more recipes!
Lack of motivation or information? Join us in one of our Slimming Clubs, we are in Fgura (21 896545), Mellieha (21 524025), Sliema (21 370208)
RELATED RECIPES