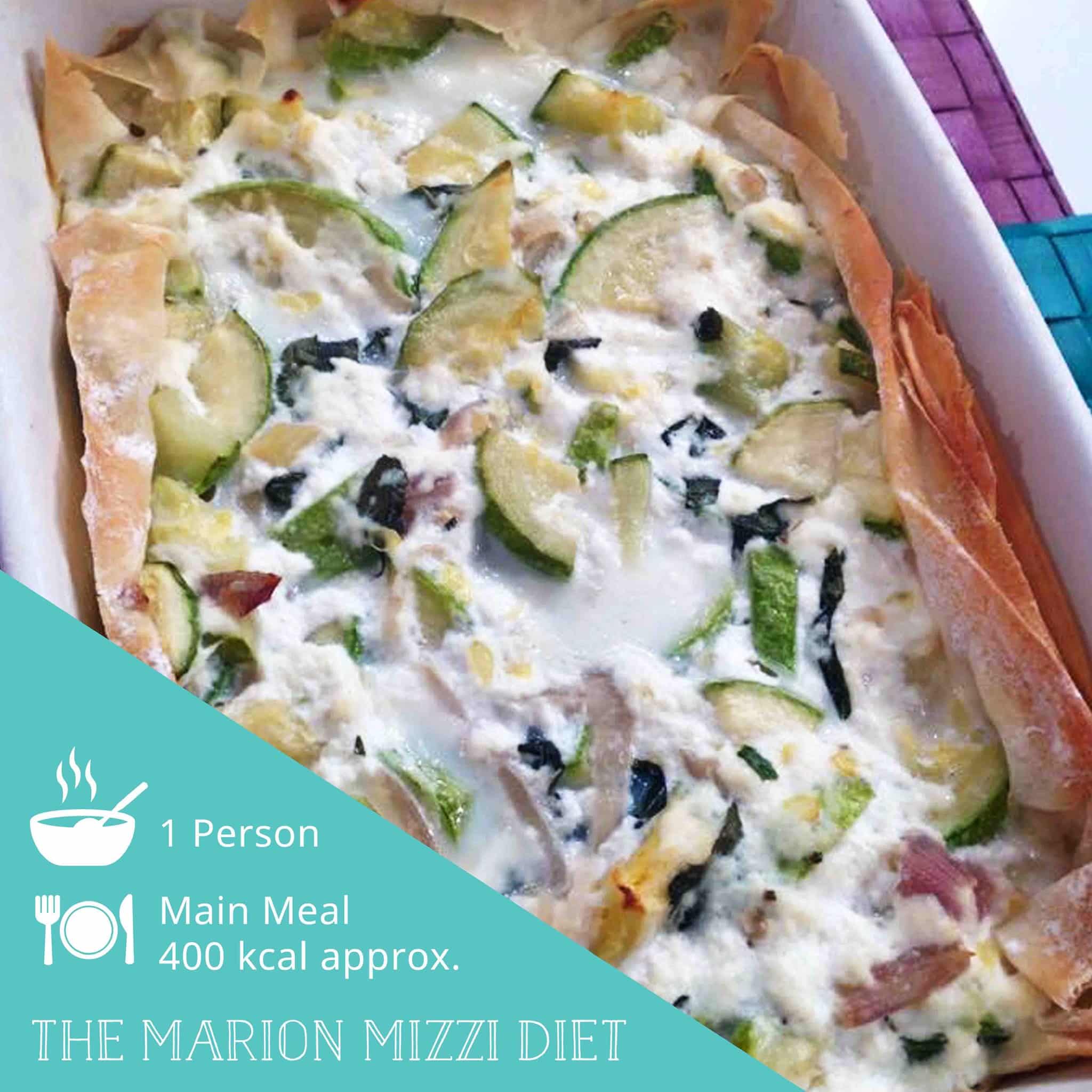 This can be served as a main meal and can be eaten at any time of the day.
Ricotta Pie 
Ingredients:
2 sheets filo pastry
1 medium zucchini - cut crosswise into 1/4-inch-thick slices
1 large yellow squash - cut crosswise into 1/4-inch-thick slices
2 garlic cloves - minced
100g Benna Irkotta
2 teaspoons chopped fresh thyme
1/2 teaspoon grated lemon rind
1 teaspoon fresh lemon juice
1/4 teaspoon black pepper
2 egg whites - lightly beaten
1/4 teaspoon salt
1/4 cup fresh basil leaves
Fry Light Low-Calorie Spray
Method:
Preheat oven to 175°C.
Spray a small oven dish with Fry Light Low calories Spray, fold the 2 filo pastry sheets into two and place at the bottom of the dish.
Meanwhile grate the zucchini and squash and drain well from excess water.
Place all the ingredients in a large bowl and mix well.
Spread the irkotta mixture over the filo pastry sheets.
Bake at 175°C for 40 minutes or until golden brown. 
Interested in slimming programmes? Fill the form and we will contact you: https://forms.gle/54sKMm9NMgo5kpLv5
People Review: https://www.facebook.com/MarionMizzi/photos/a.10150814200669993/10159166837159993/
Find Our Our Success Stories: https://www.marionmizzi.com//slimming/success-stories/
Do you want more recipes? Join our private group: www.facebook.com/groups/435354147591689 & follow us on instagram.com/marionmizzi_wellbeing
RELATED RECIPES