Skin Tightening & Cellulite Reduction Offer
13th September 2022 - by Indre Daukintyte
Non-invasive, non-surgical, skin tightening & cellulite reduction treatment
SEPTEMBER OFFER
not sure which programme would suit you best? Book a FREE consultation where you and our professional team member will discuss your needs and recommend the best programme to achieve the desired result. 
Radio Frequency? What is it?
Radiofrequency is the best technology for non-invasive, non-surgical skin tightening and cellulite removal.
Radiofrequency treatments are used in aesthetics as a way to deliver intense heat to tissues deeper than the epidermis (the outermost layer of the skin), to boost collagen production, circulation and (optionally, depending on treatment depth) fat release from those tissues.
The treatment gives you tight, rejuvenated and invigorated skin on both the surface and in the deeper subcutaneous layers. The overall effect of the therapy is supported by the stimulation of collagen fibres, the "building blocks" of the skin. The better the condition of these fibres, the younger your skin will look.
Remember, you are not flawed. You are a wild and wonderful existence. Your improvement in well-being begins here with Marion Mizzi.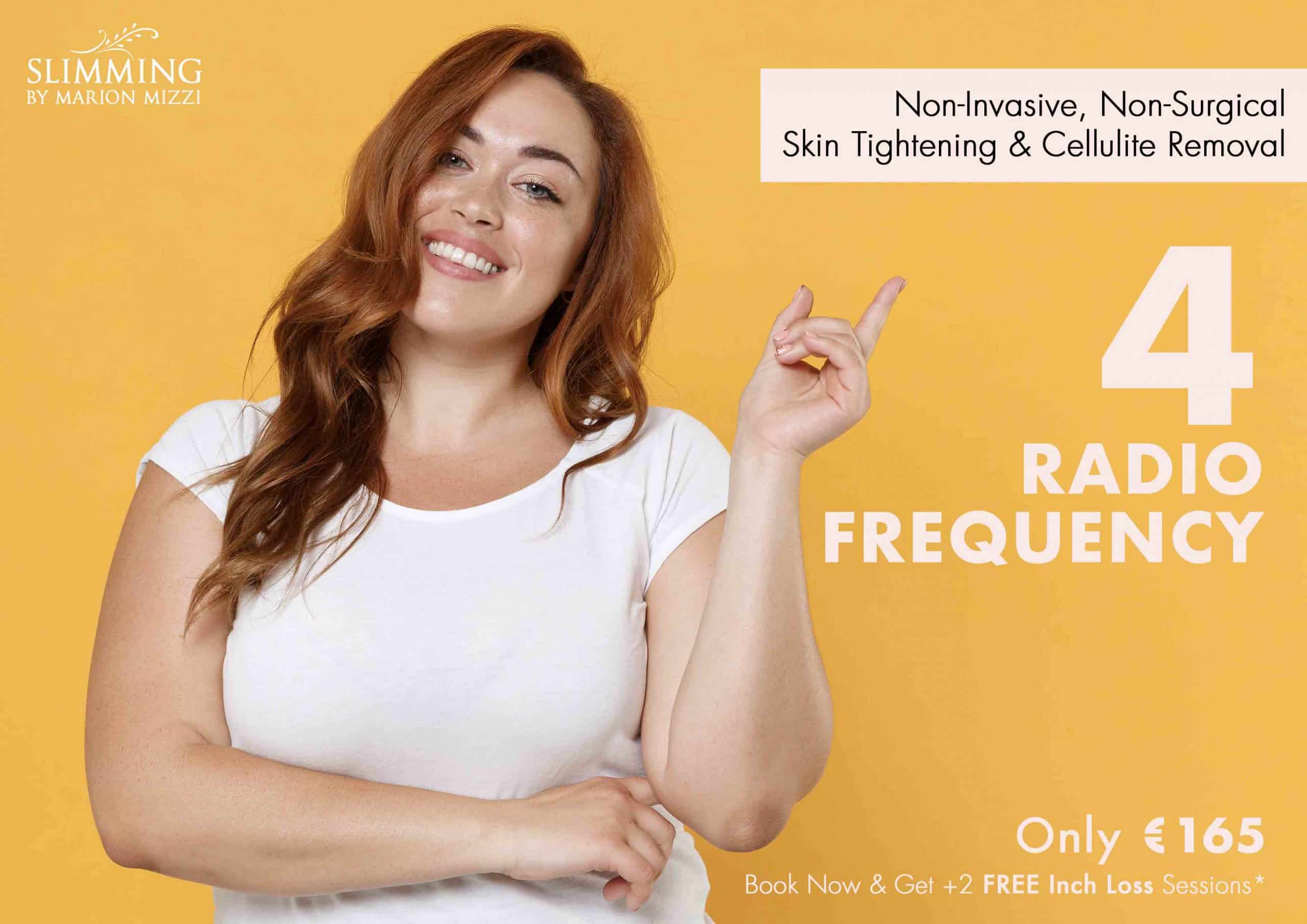 RELATED ARTICLES