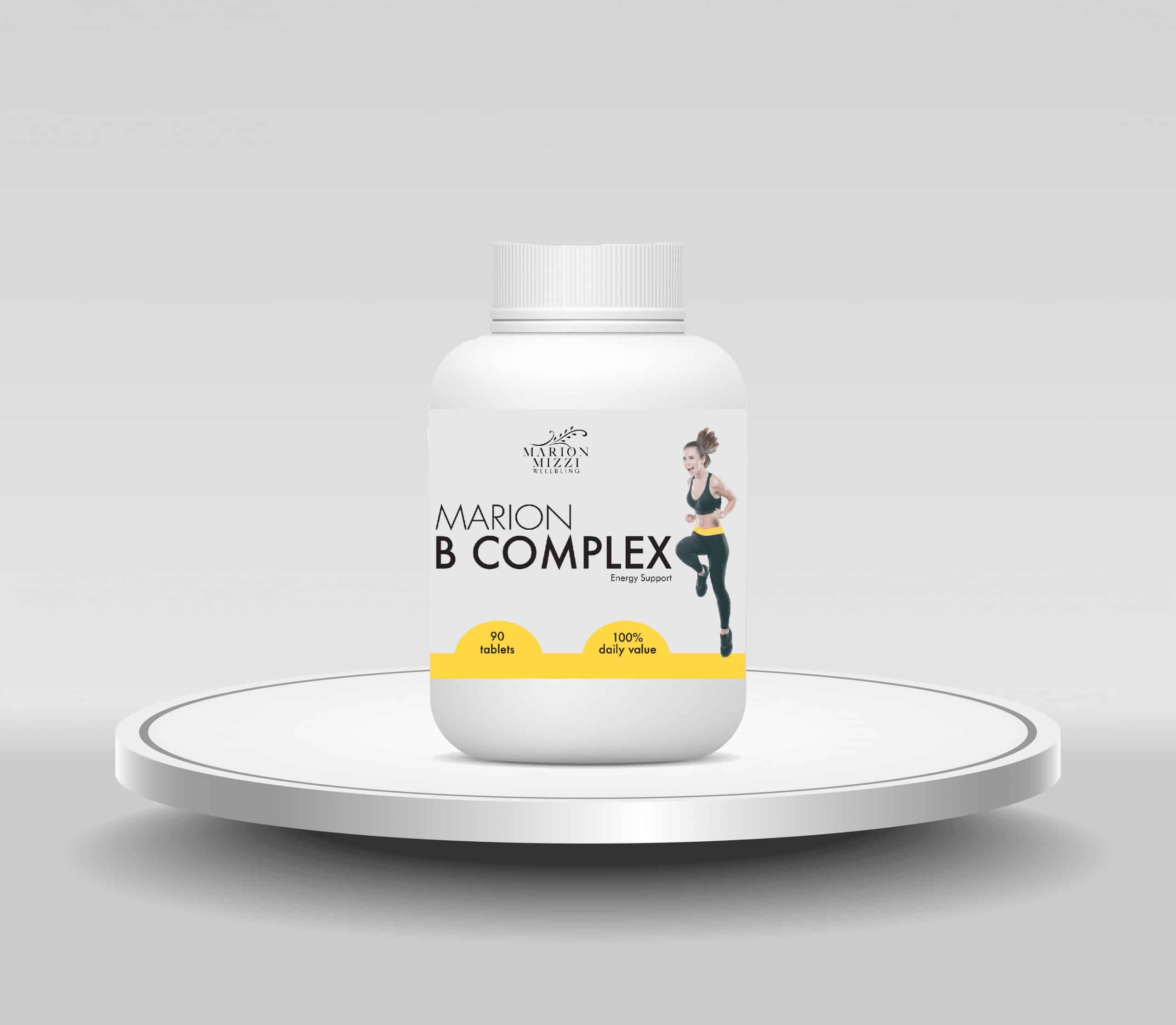 Vitamin B refers to not one, but eight different vitamins.
All B vitamins play a role in converting food into energy in the body. Each vitamin also has a unique role in a person's health. Many people get all the vitamin B they need from a varied, healthful diet, but others benefit from taking a vitamin B-complex supplement.
What is in the vitamin B complex?

Vitamin B-1 – thiamin is vital to the healthy growth and function of organs, including the brain and heart.
Vitamin B-2 – riboflavin. The body needs vitamin B-2 to break down fats.
Vitamin B-3 – niacin. The body needs niacin to maintain healthy skin, nerves, and digestion. Doctors sometimes prescribe high doses of niacin to help improve cholesterol levels.
Vitamin B-5 – pantothenic acid is essential for the health of the brain and nervous system.
Vitamin B-6 – pyridoxine helps the body make new red blood cells, which carry oxygen throughout the body. It also helps keep the immune system strong.
Vitamin B-7 – biotin is essential for healthy hair, nails, and nerve function.
Vitamin B-9 – folic acid to make DNA and genetic material. During pregnancy, folic acid may reduce the risk of certain birth defects.
Vitamin B-12 – cobalamin. The body's nerve and blood cells require vitamin B-12. Adequate levels of B-12 also prevent pernicious anaemia, which is a deficiency of this nutrient.

Benefits & Uses:
Vitamin B-complex supplements may help with certain health problems. If a person has any of the conditions listed below, they may benefit from taking a supplement that contains B vitamins:
Migraine episodes
Some research suggests that certain B vitamins could help prevent migraine with aura, specifically:
vitamin B-6
vitamin B-9
vitamin B-12

The researchers also suggest that vitamin B-2 could help prevent migraine by influencing mitochondrial dysfunction, which occurs at the cellular level.
Depression and anxiety
A meta-analysis found that B vitamins could help with depression in certain cases. The researchers said that taking some B vitamins regularly for several weeks to years could reduce the risk of depression relapse.
Skin wounds
B vitamins may help the skin heal.
One study found that B-12 improved wound healing in mice with diabetes.
Canker sores
Vitamin B-12 may be helpful in treating canker sores, also known as oral ulcers. A double-blind study found that a B-12 ointment relieved pain better than a placebo.
PMS
Some evidence suggests that taking a combined supplement of B-6 and calcium improves symptoms of premenstrual syndrome (PMS).
Who should take B-complex vitamins?
Vegetarians and vegans
People who follow a vegetarian diet do not eat meat, including beef, poultry, and fish. People following a vegan diet do not eat any animal products, including meat, eggs, and dairy products.
Vegetarian and vegan diets can increase a person's risk of B-12 deficiency. The vitamin is present in many animal-based foods, including meat, eggs, and dairy.
People who have had gastric bypass surgery.
Research indicates that this surgery increases a person's need for B-12. 
Older adults
People who are 65 or older may benefit from a B-complex supplement.
Research shows that older adults are more susceptible to vitamin B-12 deficiency. Some evidence suggests that having higher levels of B-12 may help slow the ageing of the brain. Low levels of B-12 and folate — a dietary equivalent of folic acid, or vitamin B-9 — may be associated with depression in older people.

People with other health conditions
A person with any of the following health conditions may benefit from a vitamin B-complex supplement:
Alcohol dependence an autoimmune condition, such as lupus, rheumatoid arthritis, or type 1 diabetes,s depression, diabetes a malabsorption condition, such as celiac disease or Crohn's disease
kidney disease, heart disease, Alzheimer's disease, AIDS, Side effects and risks, B vitamins are water-soluble. This means that most of the time, the body excretes extra B vitamins in the urine.
We think you will also like
Whether you are looking to lose weight or achieve maximum relaxation, Marion Mizzi Wellbeing has the perfect treatment for you! Treat your mind, body and soul to ultimate paradise.