Rowena Azzopardi
2nd January 2018 - by Indre Daukintyte
Rowena lost 25 kilos!
I had previously lost weight with a variety of other diets and slimming clubs, but I found the programs were not sustainable or realistic enough to maintain as a lifestyle.
However, I found the Marion Mizzi Weight Loss programme to be more realistic and easier to maintain, although it does require a lot of commitment.
Whenever I would go shopping, I could never manage to find clothes that fitted me well. This was the kick start I needed to provide me with the motivation to get in shape and lose weight.
The level of support Marion Mizzi Slimming provides is superb, and I love the fact that the diet is personalised to your individual needs. Marion Mizzi Slimming also teaches you how to make good choices, and it soon becomes a way of life.
I often struggled with trying to fit twice a week sessions into a working mum's schedule, where there's a will there's a way.
The delicious diet plan is super easy to follow, and whenever I found any difficulty with making recipes, help was only a phone call or message away.
My favourite recipe to make is the mushroom stroganoff, whilst the treatment I found the most helpful on my journey was the Presso Therapy.
I liked the anticipation before every weigh in, the way I was congratulated - even when I lost as little as 100g, as well as the courage, motivation, and advice I was given by the staff when I got stuck in a plateau. This mixture of feelings and deep rooted support enabled me to achieve my weight loss goals.
Before joining Marion Mizzi Slimming, I lacked self-confidence and loathed shopping. The results I achieved have helped me to love myself again, and enabled me to dress up and flaunt my curves on a girl's night out. On top of achieving my amazing results, Marion Mizzi Slimming taught me how to take care of maintaining my weight to ensure sure I continue to live a good quality life.
At Marion's, they teach you to make good choices without needing to deprive yourself of the occasional treat. This slimming programme changed my mentality towards healthy living and has helped me become a healthier person.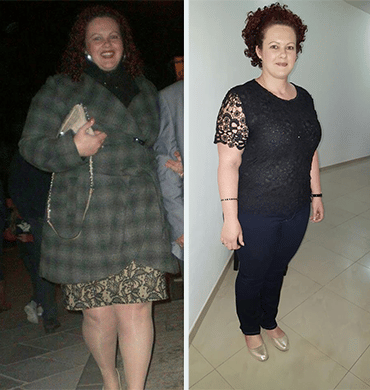 RELATED ARTICLES