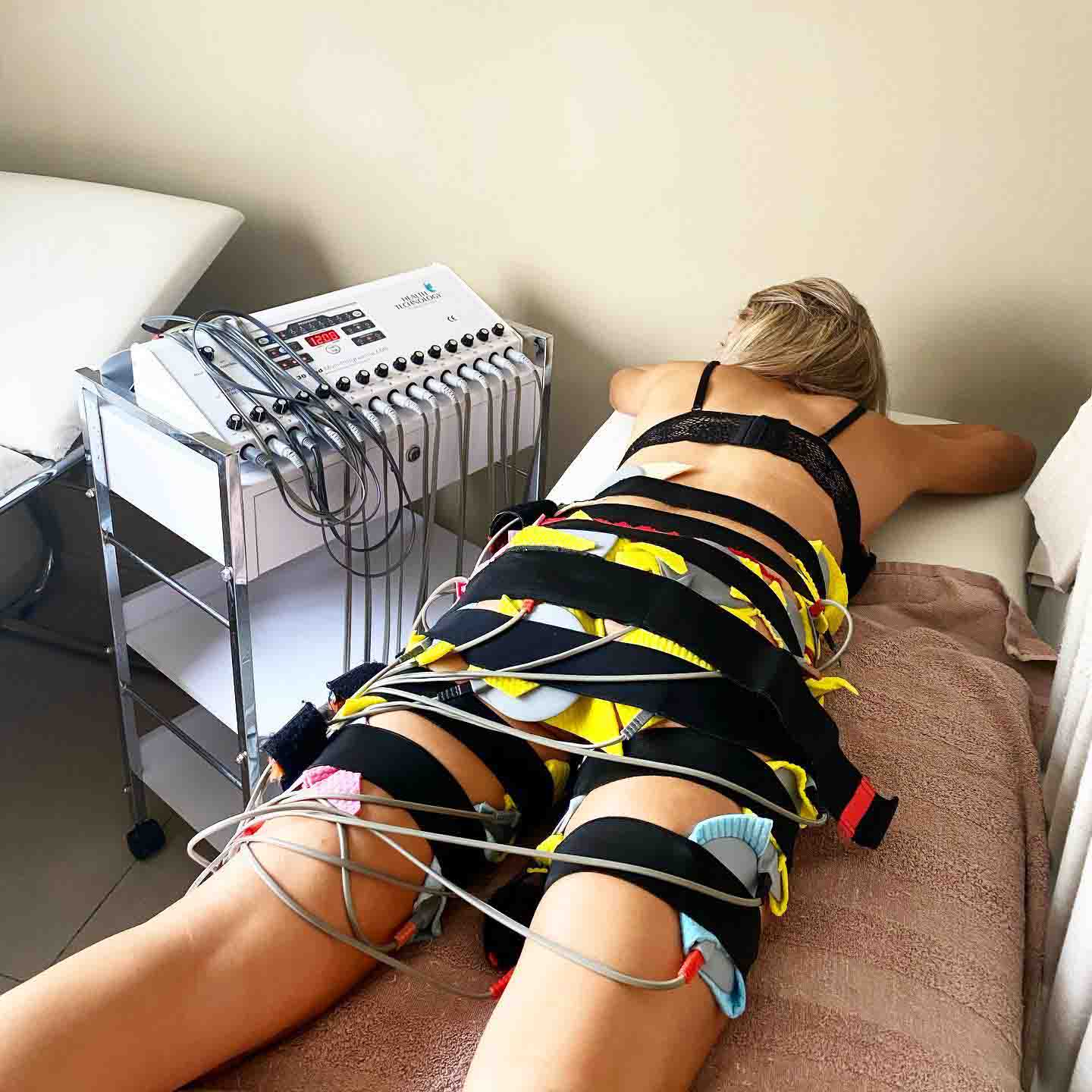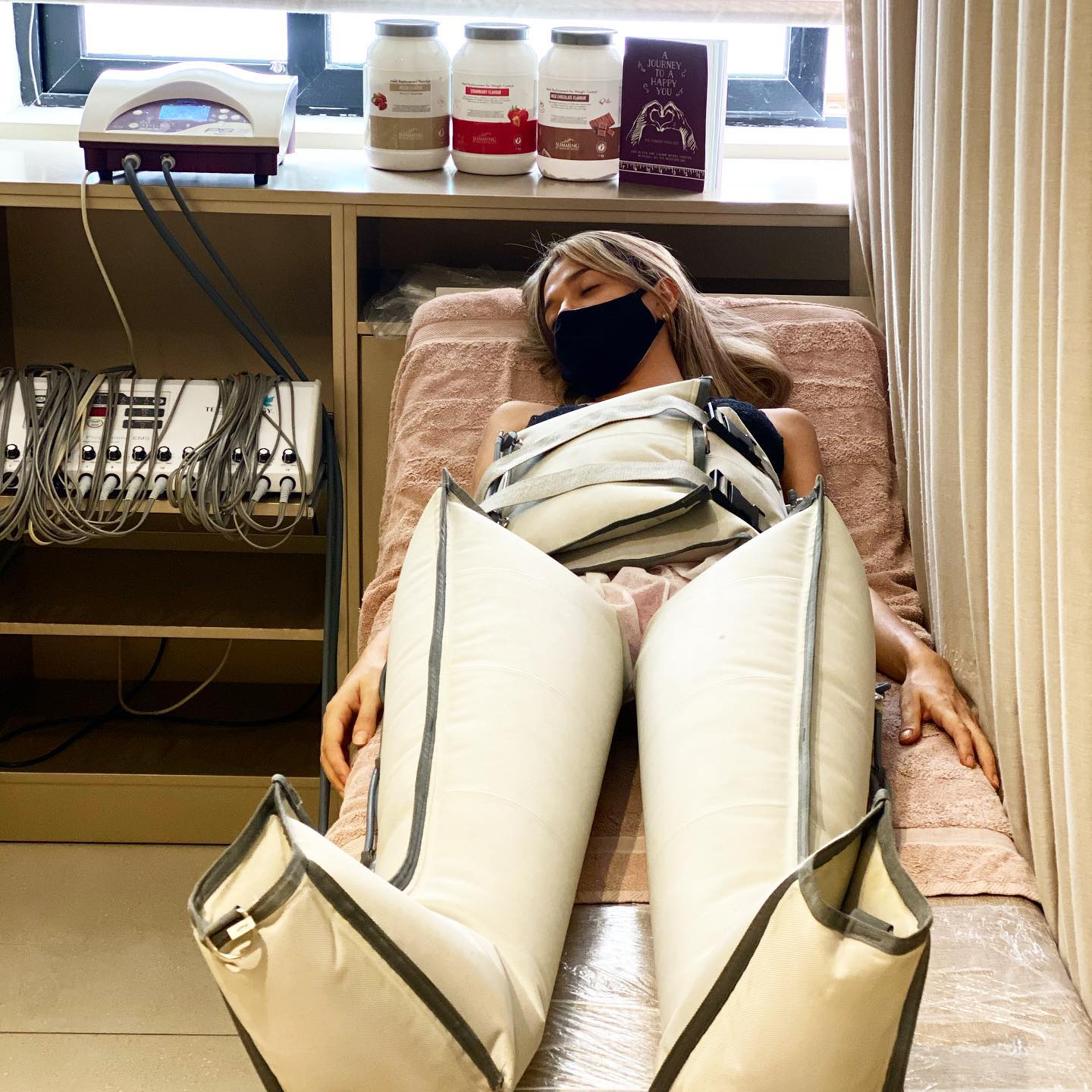 Restoring, Toning, Firming (18 Sessions)
These sessions can be used over a period of 4 to 6 months. Every session includes a slimming treatment, Marion Mizzi motivational talk, individual guidance and weigh-ins.
Restoring, Toning & Firming Programme includes:
18 sessions of Electrical Muscle Stimulation & Pressotherapy
Benefits
M.S., while exercising muscles, also stimulates the circulation in the treatment area.
This enhanced blood flow tones up the skin and clears away natural subcutaneous debris.
The physical effect makes you feel relaxed, refreshed and invigorated for a prolonged period after each session.
M.S. improves the condition and performance of muscles, and this means that you feel healthier, springier and less prone to fatigue.
In this respect, M.S. gives similar benefits to those obtained by doing regular sessions of press-ups, knee bends, and other floor exercises. A 45 min treatment is equivalent to a 3 hour workout.
Toxic build-up, oedema and fluid retention (puffy ankles, heavy legs, bloating)
Cellulite and excess weight
Constipation and other digestive disorders
Pre and post-operative cases (cosmetic surgery or cases where lymph nodes have been removed or the lymphatic system impaired in some way)
We think you will also like
Whether you are looking to lose weight or achieve maximum relaxation, Marion Mizzi Wellbeing has the perfect treatment for you! Treat your mind, body and soul to ultimate paradise.