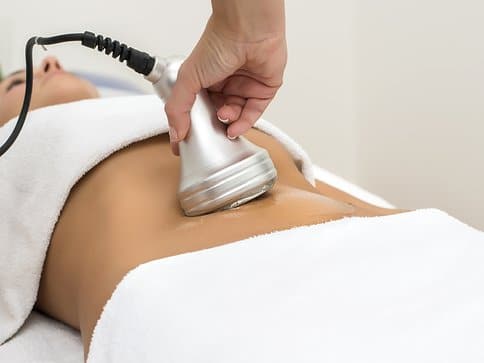 An instant fat loss technology which involves non-invasive and non-wounding body sculpting. The treatments entail no discomfort or recovery period. This instant slimming technique delivers precise reduction of localised fat tissue and cellulite in multiple treatment areas: abdomen, thighs, buttocks, flanks, inner knees - wherever it is that you want to sculpt your body.
Patients are advised to assist the process of fat elimination in the days following their treatment by changing their dietary habits. An increased intake of water and detox tea (ginger, chamomile, green tea etc) is recommended, and patients should also avoid alcohol, sodas, sweets and fatty foods.
Visible slimming results can be seen after a single treatment, while further treatments deliver additional reductions in circumference.
Benefits
The treatment will last for maximum 45 minutes. During the treatment, a handheld device that uses ultrasound technology to target and eliminate fat, is brushed across the treatment area. After absorbing energy, the fat cells burst and the broken lipocytes are safely metabolised out of your body, and the liquefied fat is eliminated through the urine.
We think you will also like
Whether you are looking to lose weight or achieve maximum relaxation, Marion Mizzi Wellbeing has the perfect treatment for you! Treat your mind, body and soul to ultimate paradise.