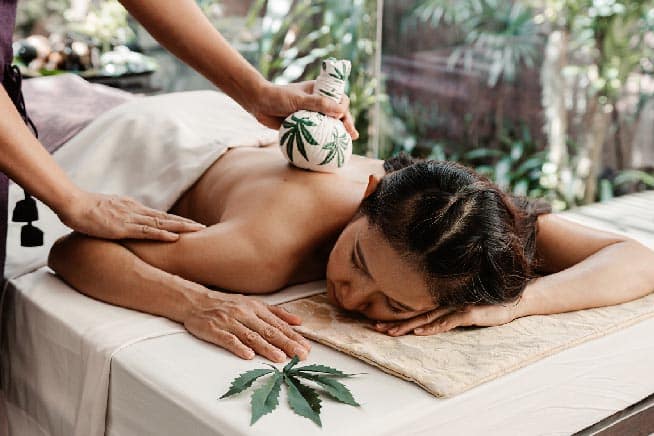 CBD Oil Anti-Stress Full Body Massage
CBD Oil Anti-Stress Full Body Massage 75 minutes
Benefits of CBD oils: alleviated inflammation, improves circulation, reduces stress and anxiety. 
Benefits of using CBD
It helps to alleviate inflammation
Reduce pain
Improve blood pressure
Improve the health
Appearance of skin
Aid in muscle recovery
Reduces anxiety and stress
It improves mood and conditions the skin
Our locations:
AX Palace Hotel, Sliema +356 22623421
Marion Mizzi Wellbeing Fgura, Zabbar Road +356 21896545 / 2167696
Maritim Antonine Hotel, Mellieha 21524025
Radisson Blu, St. Julians (+356) 23751932

Whatsapp

99992424]
CBD OIL Anti-stress full body massage 75min | €125
Book FREE consultation: marketing@marionmizzi.com
or send us a private message on Facebook, Instagram. 
You can purchase it as a voucher and use it in 3 months. Booking in advance is highly recommended. 
We think you will also like
Whether you are looking to lose weight or achieve maximum relaxation, Marion Mizzi Wellbeing has the perfect treatment for you! Treat your mind, body and soul to ultimate paradise.