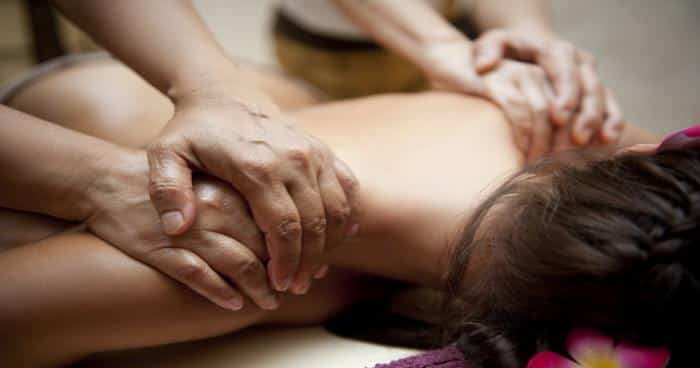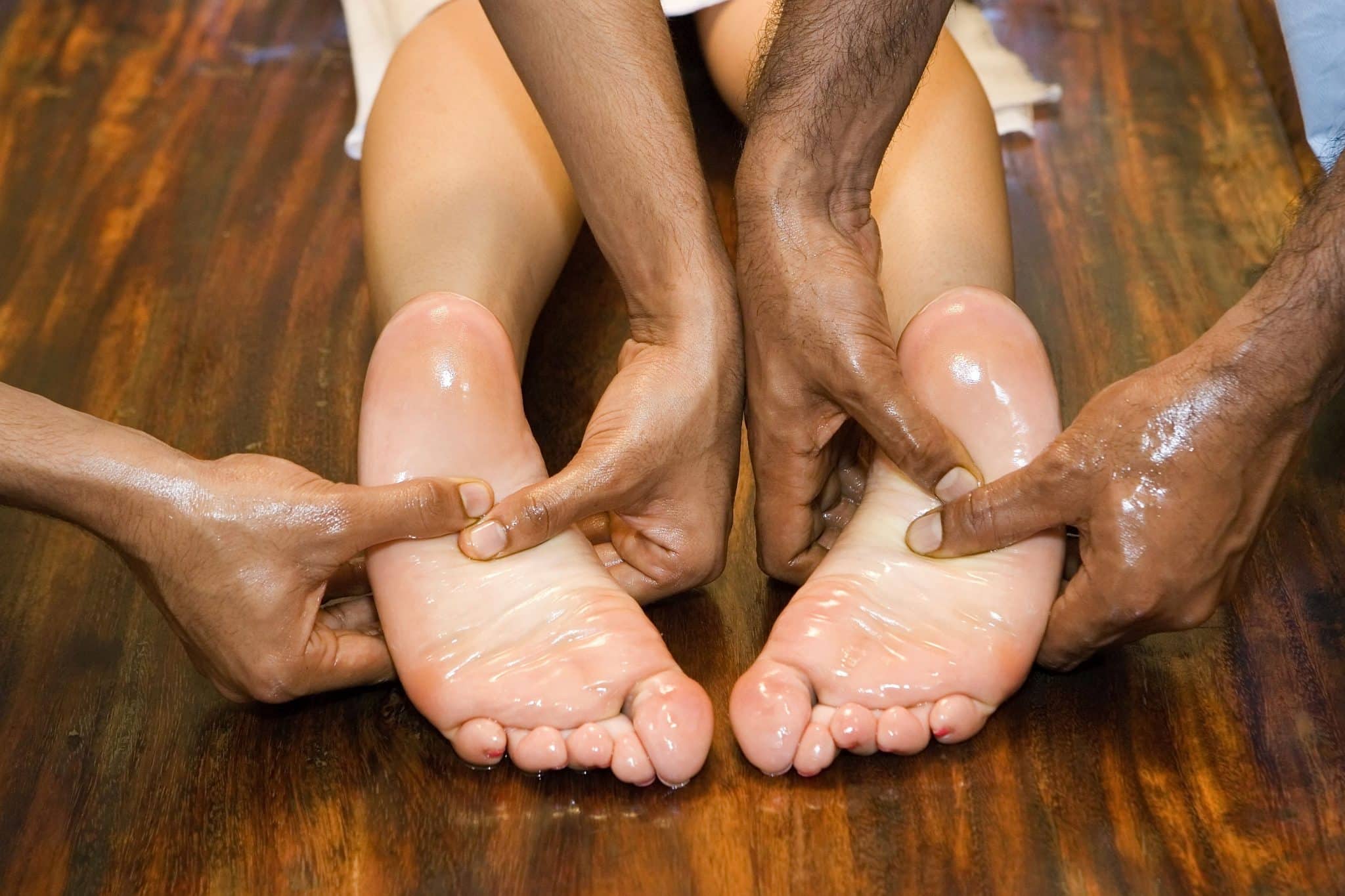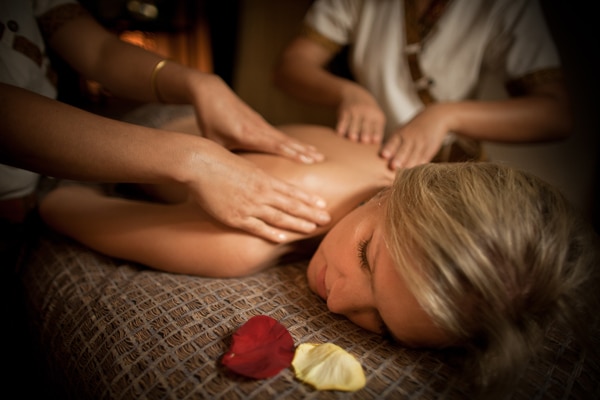 An exclusive, relaxing full body massage performed by two massage therapist simultaneously.
Four-Hands Massage is great for spa-goers who have a difficult time letting go of day-to-day thoughts and stresses during massage treatments. 
What is a Four-Hands massage?
In a four-hands massage, two therapists work on one client, often using synchronised moves. A four-hands massage id like experiencing two full body massages at the same time. Massage therapists will use the client's body as a form of canvas onto which they choreograph slow, detailed moves of varying paces and pressures. There are a number of different styles of four-hand massage.
Benefits
Why get a Four-Hands Massage?
When two therapists and four hands hit your body, your mind reacts differently. At first you might find yourself trying to keep track of the therapists, where each one is and what each one is doing, struggling to keep it all in a very logical order in your head. However, very quickly your brain realises it's not sure who is doing what, and gives up control. This is a powerful treatment for anyone who has a hard time letting go during treatments.
We think you will also like
Whether you are looking to lose weight or achieve maximum relaxation, Marion Mizzi Wellbeing has the perfect treatment for you! Treat your mind, body and soul to ultimate paradise.