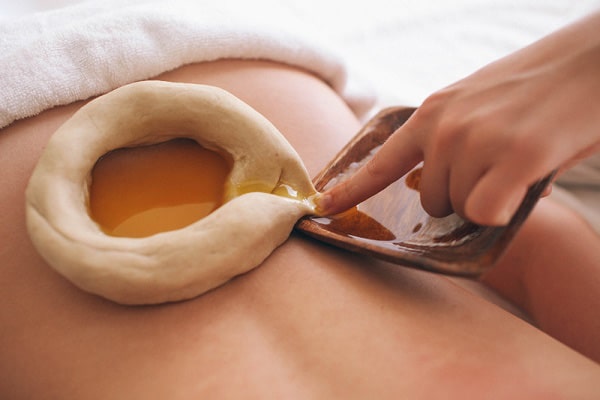 Kati Vasti Spine Care
This traditional Ayurvedic treatment is an ideal way to relieve the fatigue of the upper or lower back.
Warm medicinal oil is poured into a ring made of black gram dough and is placed on the spot of the pain or discomfort.
The deep application of the oil radiates through the muscles, releasing tension and stiffness.
Repeated sessions of this treatment are recommended for maximum benefits
We think you will also like
Whether you are looking to lose weight or achieve maximum relaxation, Marion Mizzi Wellbeing has the perfect treatment for you! Treat your mind, body and soul to ultimate paradise.