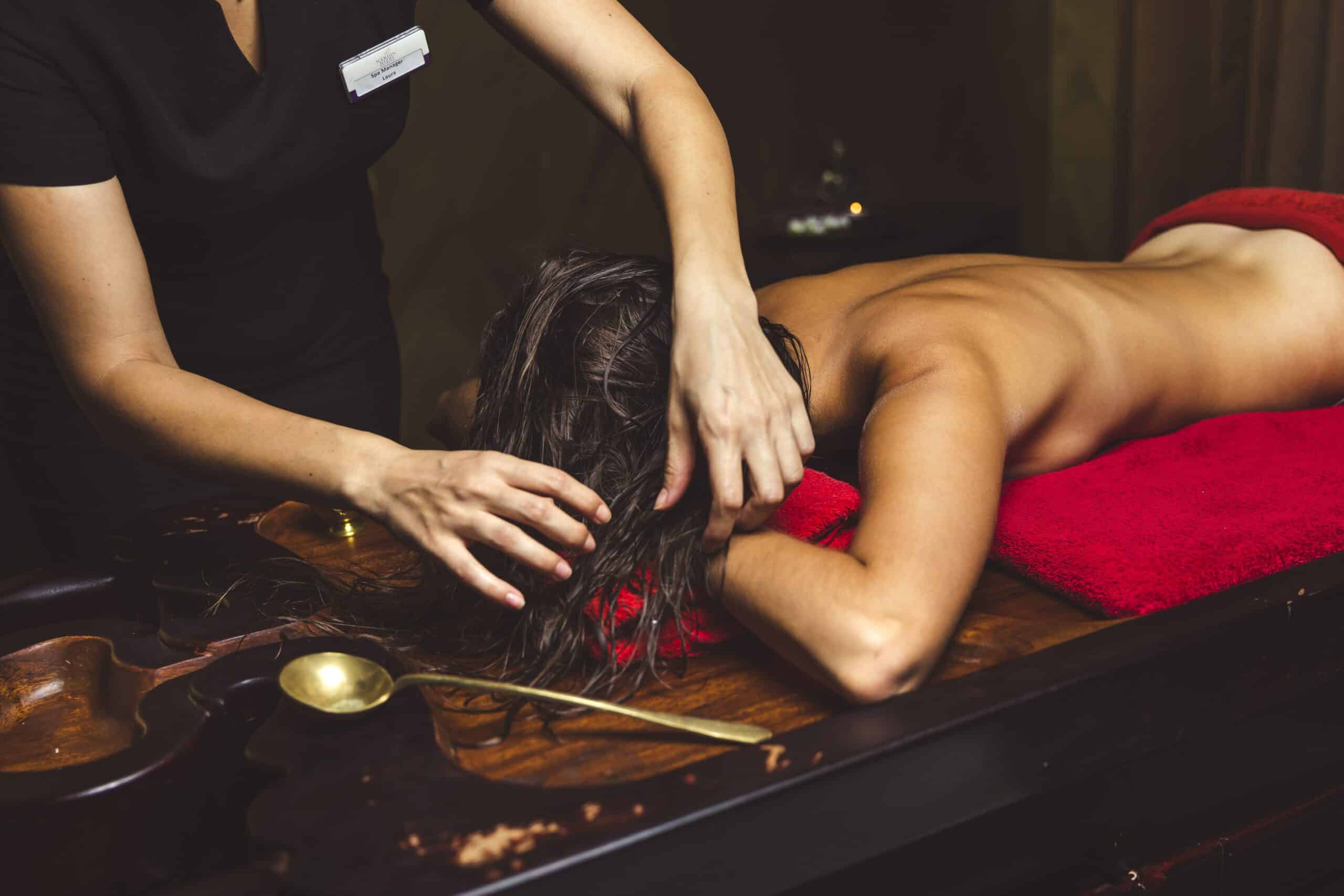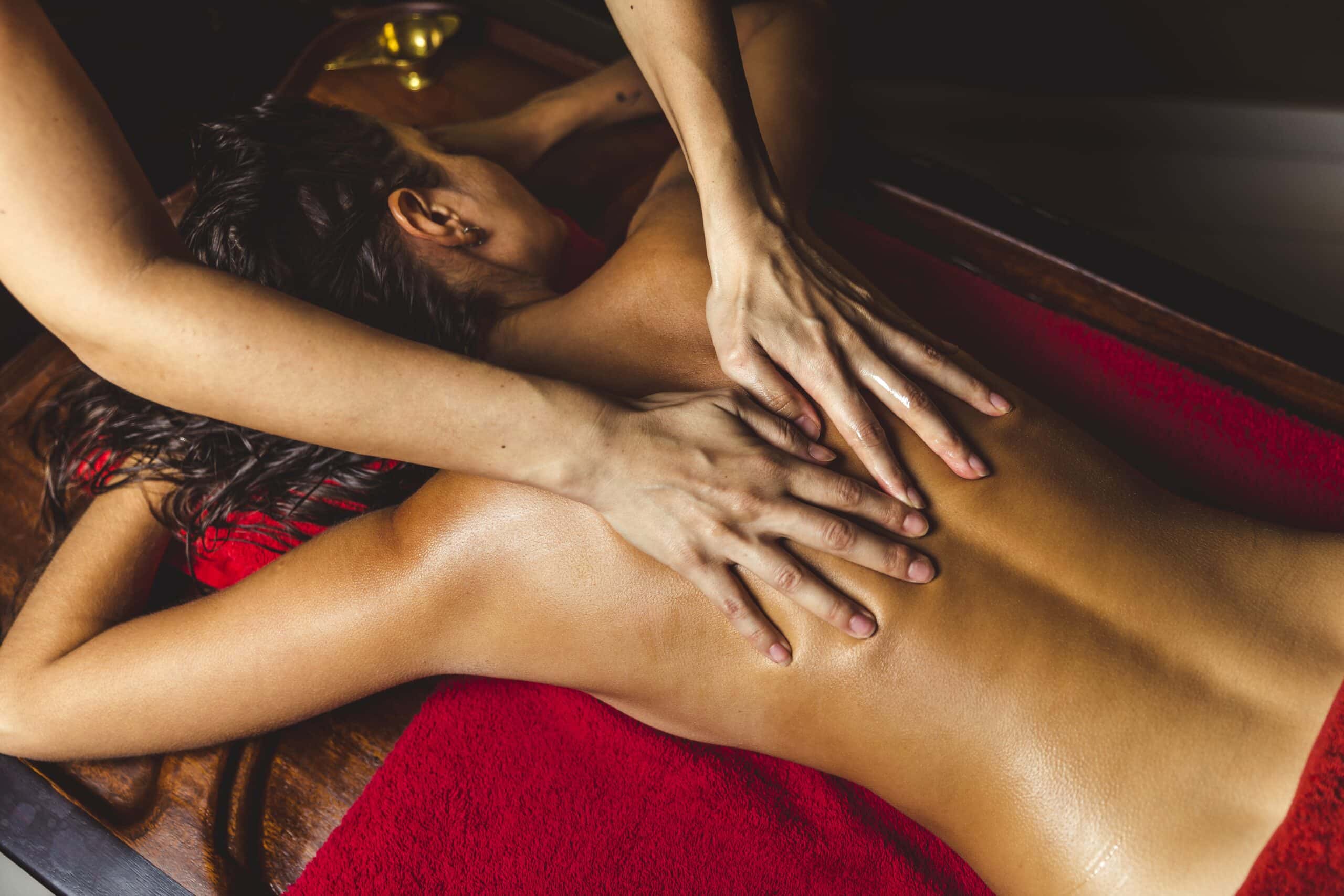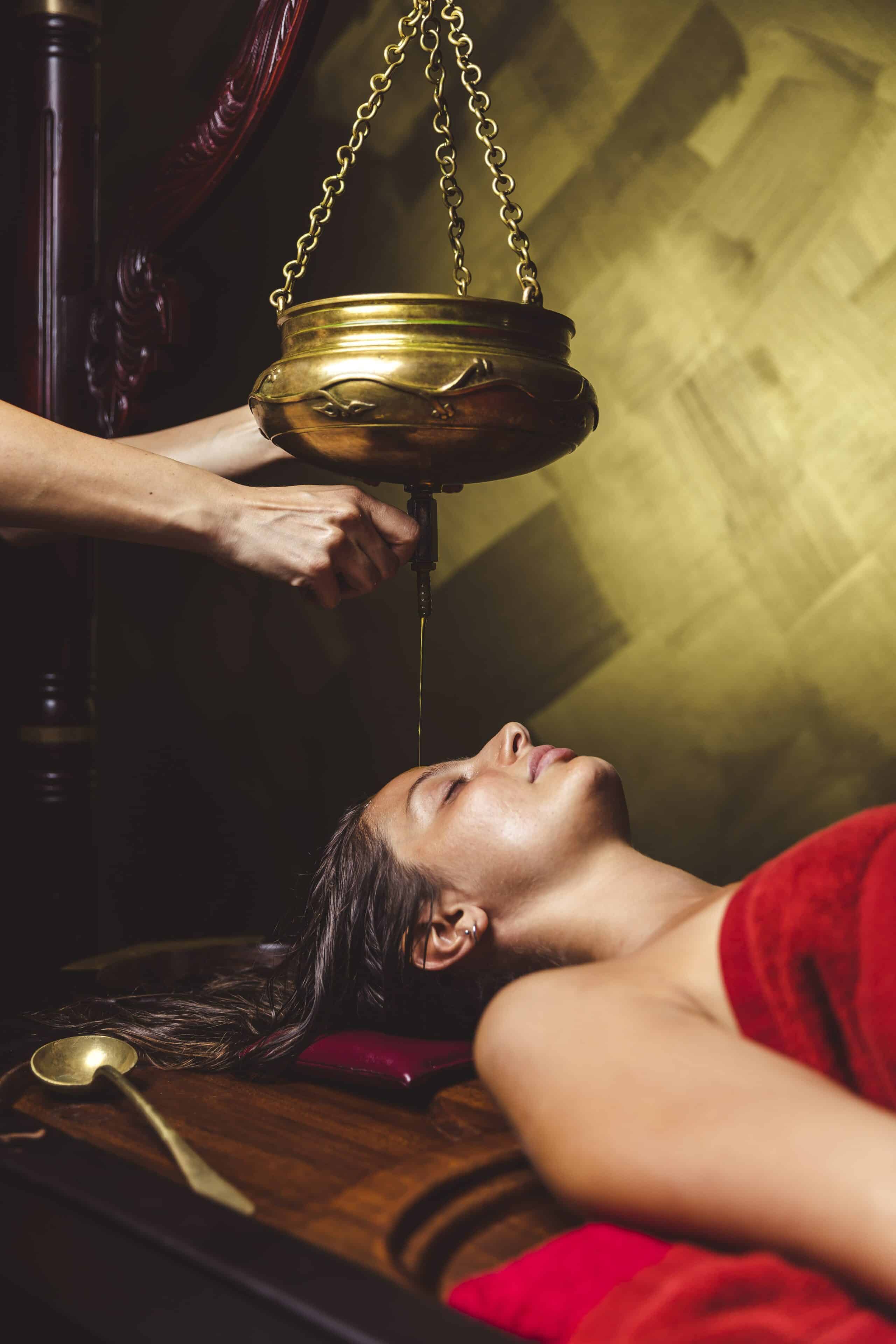 Shirodhara is a luxurious way to achieve instant calm and rejuvenation. After performing a full body massage to relax your muscles we will send you into a meditative state with dripping oil on your third eye.
Shirodhara is an amazing, unique body therapy from the ancient natural medical system, Ayurveda. Shirodhara has a profound impact on the nervous system. That means, the treatment directly and immediately calms, relaxes, and has a cleansing effect on the mind and nerves. Shirodhara is a great treatment for a compromised nervous system. Shirodhara can help relieve symptoms of anxiety, stress, fatigue, and hypertension. It relieves tension, worry, fear, and headaches as well as depression. It regulates mood and gives feelings of pleasure and relaxation.
Shirodhara is an ancient Ayurvedic therapy. Warm oil pours in a continuous stream over the forehead or 'ajna marma', an area where nerves are highly concentrated. The pressure of the oil pouring onto the forehead creates a deep vibration. The oil saturates the forehead and scalp, penetrating into the nervous system. The gentle pressure and soothing warmth of the oil allows the body, mind and nervous system to experience a deep state of rest, similar to meditation.
Benefits
According to Ayurveda, shirodhara is beneficial for Vata and Pitta dosha. When out of balance, Vata dosha exhibits as fear, insecurity, worry, and racing thoughts. Out of balance Pitta dosha exhibits as anger, irritability, frustration and poor judgment. The motion and qualities of the oil used in shirodhara counteracts the out of balance doshas and resets them. It soothes, nourishes, and pacifies the doshas through the application of the oil to the forehead and scalp.
We think you will also like
Whether you are looking to lose weight or achieve maximum relaxation, Marion Mizzi Wellbeing has the perfect treatment for you! Treat your mind, body and soul to ultimate paradise.