Our History
Marion Mizzi Wellbeing is the brain child of Marion Mizzi; a renowned and passionate figure in the health and beauty industry. Marion opened up her very first shop at the age of 17 in 1976. Today, Marion Mizzi Spas are in 4 locations around the island.
1-st slimming Slimming Club
- 1976
Marion Mizzi's love for weight loss and wellbeing began at the tender age of 17. Although Marion's family were established in the antiques business, Marion knew that was not what she wanted to do with her life; she wanted to make a difference, helping people from all walks of life feel better about themselves.
1-st slimming Slimming Club
- 1976
This drive is what led Marion to be the first to introduce the Slimming Club concept to Malta. She felt that there was need for a place where people could go to share their experiences, receive ongoing motivation and benefit from the most innovative treatments around.
1-st slimming Slimming Club
- 1976
Like a number of industry changing businesses, Marion began her incredible journey from a room in her parent's house. Marion's passion for what she believed in immediately made her very successful, allowing her to buy her first shop in Fgura. 41 years down the line, this shop is still the flagship slimming club of the company, and with much anticipation will be expanding to double its current size by 2018.
Hilton Slimming Club
- 2000
As interest grew in the Marion Mizzi slimming clubs, we started the new millennium by opening our Hilton slimming club; our largest one to date.
Wellbeing is all about being happy and healthy. A new Spa was opened where one can feel relaxed and pampered from head to toe.
The Palace Slimming Club & Spa
- 2008
Another new location was included where you can not only benefit from nutritional advice, full body analysis, slimming, and firming treatments, but you can also relax and indulge in one of many spa treatments.
Marion Mizzi Spas introduced the Clarena product line to the portfolio of products offered. The Clarena range is made from the highest quality ingredients, as well as high-tech complexes and precious plant extracts derived directly from nature.
The Weight Loss Guide Book
- 2011
Marion Mizzi launched her first book. The Weight Loss Guide contains useful recipe ideas, calorie counters, food information, and all the information about the diet plan. The Weight Loss Guide contains over 150 recipes, suitable for all palates, cultures, and needs. The perfect book to help you start your weight loss journey.
Marion Mizzi realised life was getting faster and more hectic by the second; therefore, she decided to make her diet easier and more practical by giving all clients what they required - less preparation, but the same nutritional value as a full meal, and delicious taste. This is when the meal replacement was born.
Marion Mizzi Spas introduced the brand Panpuri. An Asian inspired luxury skin care and aromatherapy product, made with only the highest quality organic ingredients.
M Spa academy is about continual growth and development. Here therapists have the opportunity to continuously keep studying and practising their skills, whilst performing the best treatments. Along with training our staff, the M Spa Academy also offers the opportunity to other therapists wishing to start their career, with a strong base delivered by the best and most experienced trainers at the M Spa academy.
The Soluzzjoni Għall-Piż Ideali Book
- 2014
After the success of The Weight Loss Guide, Marion Mizzi decided to follow it up with a second book, published in the Maltese Language. The Soluzzjoni Għall-Piż Ideali contains over 150 recipes divided into breakfast, lunch, dinner & snack ideas.
Gozo Slimming Club
- July 2015
Gozo has always formed huge part of Marion Mizzi's heart, but in 2015, people living and visiting Gozo finally got their very own Marion Mizzi Wellbeing Slimming, Beauty and Wellness Club.
All-In-1 Serum
- December 2015
"In my many years of experience, I have never come across a product that does it all. It is either too light, or too thick, or lacking vitamins, or just too synthetic, thus making it very difficult for the skin to adsorb. The Mitzi Serum is ideal for those who need an effective solution for wrinkles, sagging skin, age spots, dark circles under eyes, puffiness, and skin flare-ups. " - Marion Mizzi
Mellieha Spa & Gym
- 2016
The Spa and Gym at the Maritim Antonine Hotel offers a wide range of body and face therapies, wraps, ayurveda rituals, and beauty treatments, as well as personal training and fitness consultations.
Mellieha Slimming Club
- July 2017
As demand for the now well renowned Marion Mizzi slimming clubs grew, we knew it was time to expand. To cope with growing demand in the northern areas, we opened our Mellieha slimming club at the Maritim hotel & spa.
A Journey to a Happy You
- End 2017
Closing off 2017 with a bang and the gift of Wellbeing. The third publication in the line of Marion Mizzi Wellbeing Nutritional Recipe books was released at the end of 2017. Once again, the book is published in English and is divided into breakfast, lunch, dinner & snack ideas.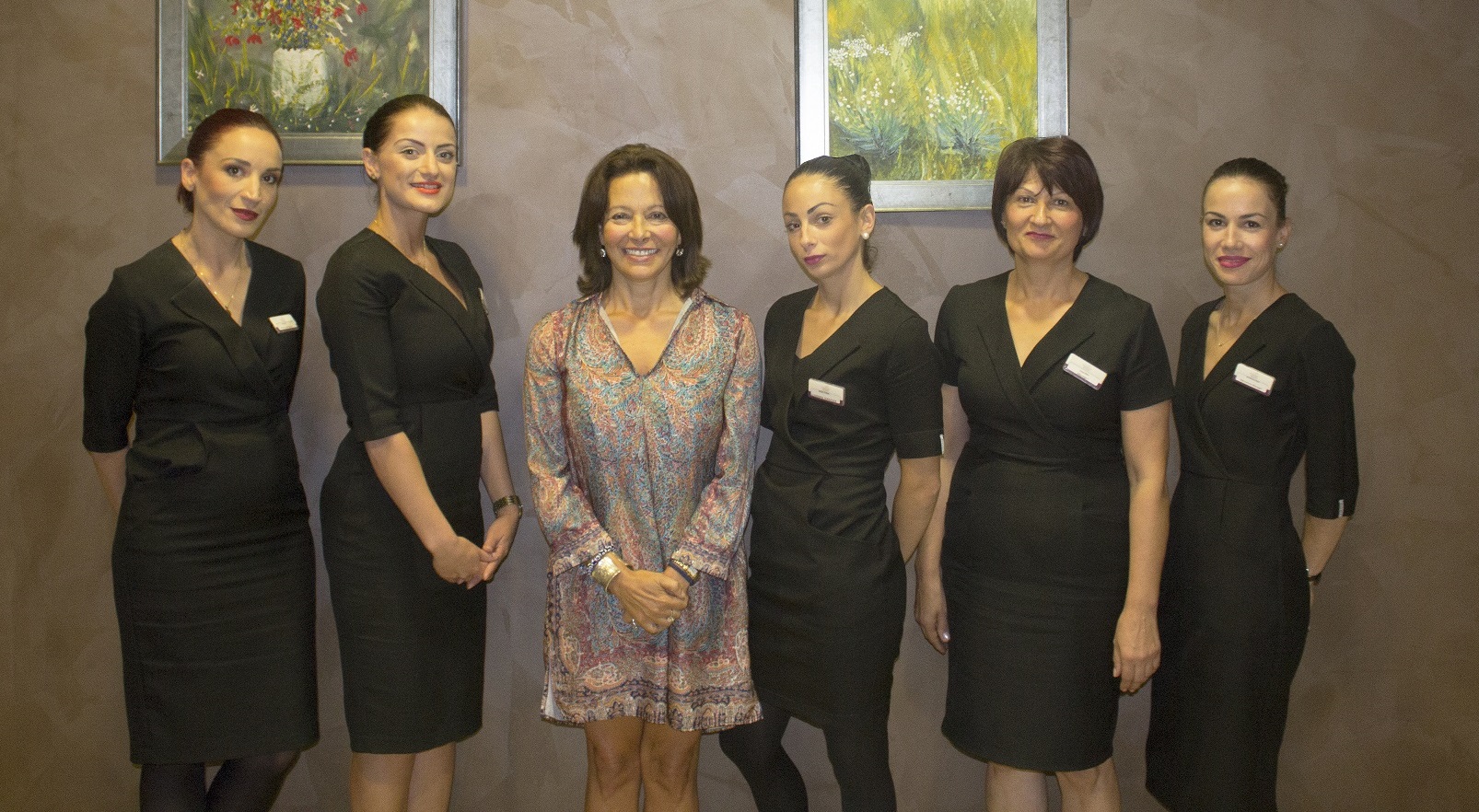 50k+
HAPPY CLIENTS
5
LOCATIONS
12
YEARS OF EXPERIENCE

81
TREATMENTS AVAILABLE