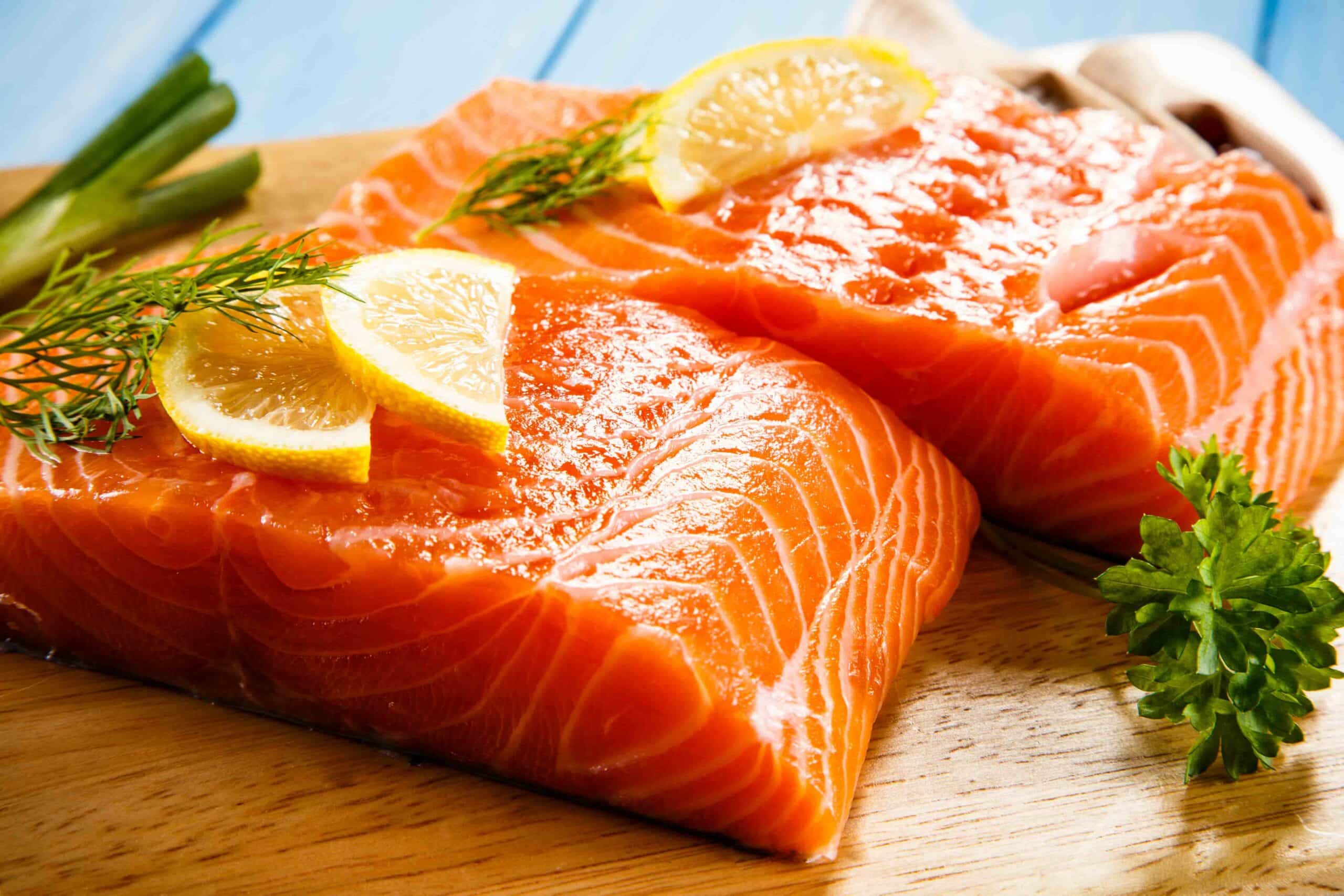 Baked Salmon & Vegetable Salad
Salmon is one of the most nutritious foods on the planet.
This popular fatty fish is loaded with nutrients and may reduce risk factors for several diseases.
It's also tasty, versatile and widely available.
BAKED SALMON & VEGETABLE SALAD
Ingredients: 
200g Findus Salmon Fillet
2 marrows - chopped
2 carrots - chopped
2 tomatoes - chopped
1 onion - chopped
3/4 teaspoon freshly ground pepper - divided
1/2 teaspoon salt - divided
2 tablespoons sherry vinegar or red wine vinegar
1 tablespoon garlic - minced
1 teaspoon wholegrain mustard 
1 teaspoon anchovy fillet - minced
8 cups Florette Mixed Salad Greens
2 scallions - sliced
Method:
Preheat oven to 230C.
Toss the vegetables in a large bowl and season with teaspoon pepper and 1/4 teaspoon salt. Spread in a single layer on a large rimmed baking sheet. Place Salmon in the middle and roast for 15 minutes. Stir and continue roasting until soft and golden brown in spots for 13 to 15 more minutes.
 Meanwhile, whisk the remaining vinegar, garlic, mustard, anchovy and both the remaining 1/4 teaspoons of pepper and salt in a large bowl. Reserve 2 tablespoons of the fressing in a small bowl. Add the salad greens to the large bowl and toss to combine. 
Transfer the baked salmon and vegetables into a large bowl and gently combine with the reserved dressing, salmon, and scallions. Top the greens with the salmon and vegetables. Flake the salmon and transfer to a large bowl. Mix well and eat throughout the day. 
Enjoy! 
RELATED RECIPES