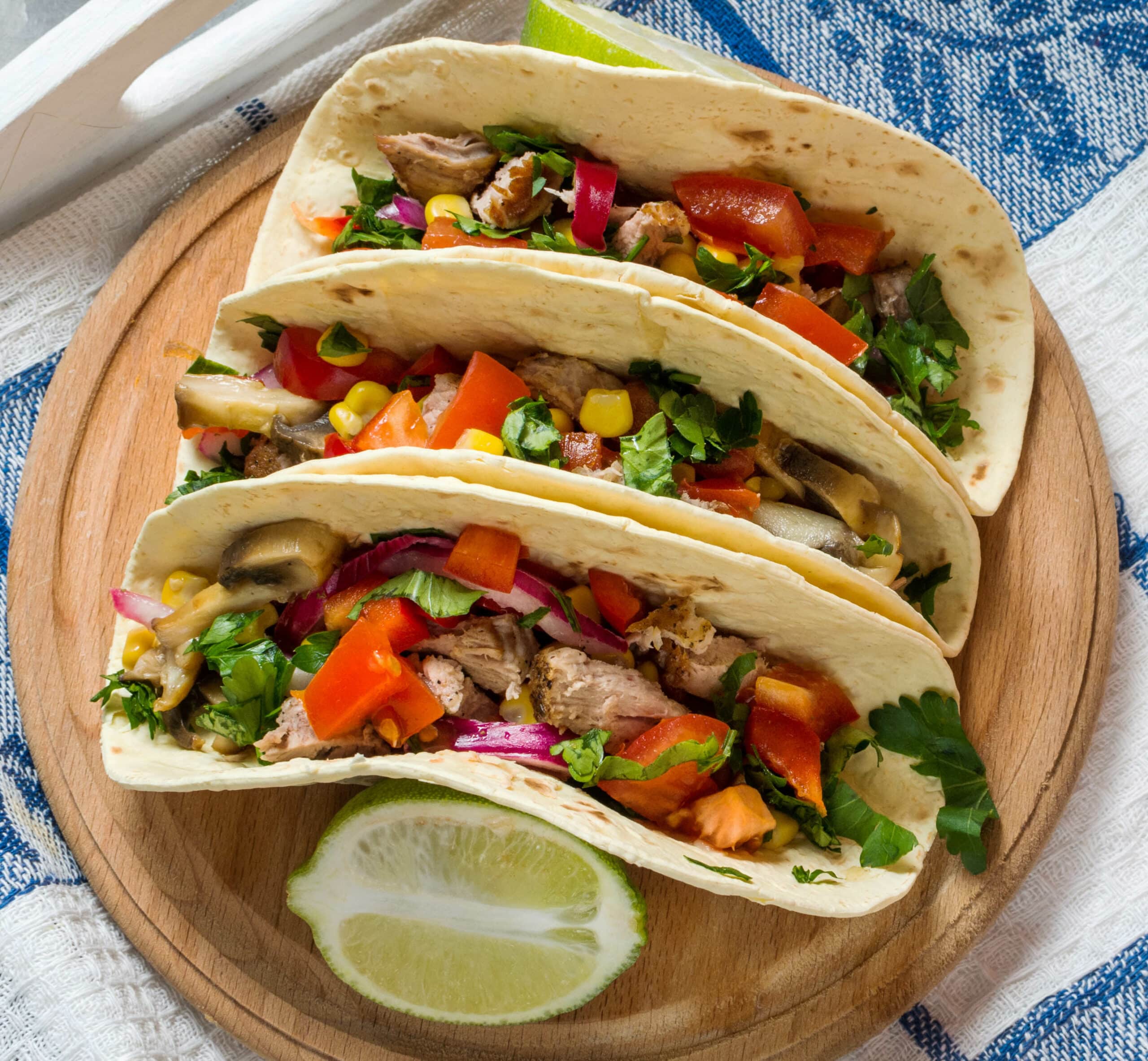 These can be served as a main meal and can be eaten at any time of the day.
Ingredients:
100g minced lean beef
1 green pepper - chopped
1 red pepper - chopped
2 tablespoons baked beans
2 tomatoes - chopped
2oog mushrooms - halved
1 medium Mission Deli Wrap
2 fresh jalapeno peppers - deseeded and chopped
1 onion - chopped
1 tablespoon sweet corn
2 tablespoon Worchester Sauce
2 tablespoon chopped fresh coriander
200 g lettuce leaves
Fry light low-calorie cooking spray
Method:
Begin by heating a large skillet over medium-high heat. Fry the onions in some Fry Light low-calorie cooking spray and add the beef, stirring them continuously for 5 minutes. Add the baked beanss, the chopped peppers, mushrooms, tomatoes, Worchester Sauce, jalapeno, coriander, and sweet corn.
Meanwhile, heat another skillet and quickly warm the Mission Deli Wrap on both sides, until lightly golden and flexible.
Place the Mission Deli Wrap on a plate and top it with the beef mixture and some lettuce.
Fold the Mission Deli Wrap and serve with one of our dishes chosen from this book. 
Yammy...Enjoy! 
Join our slimming programme now.
RELATED RECIPES