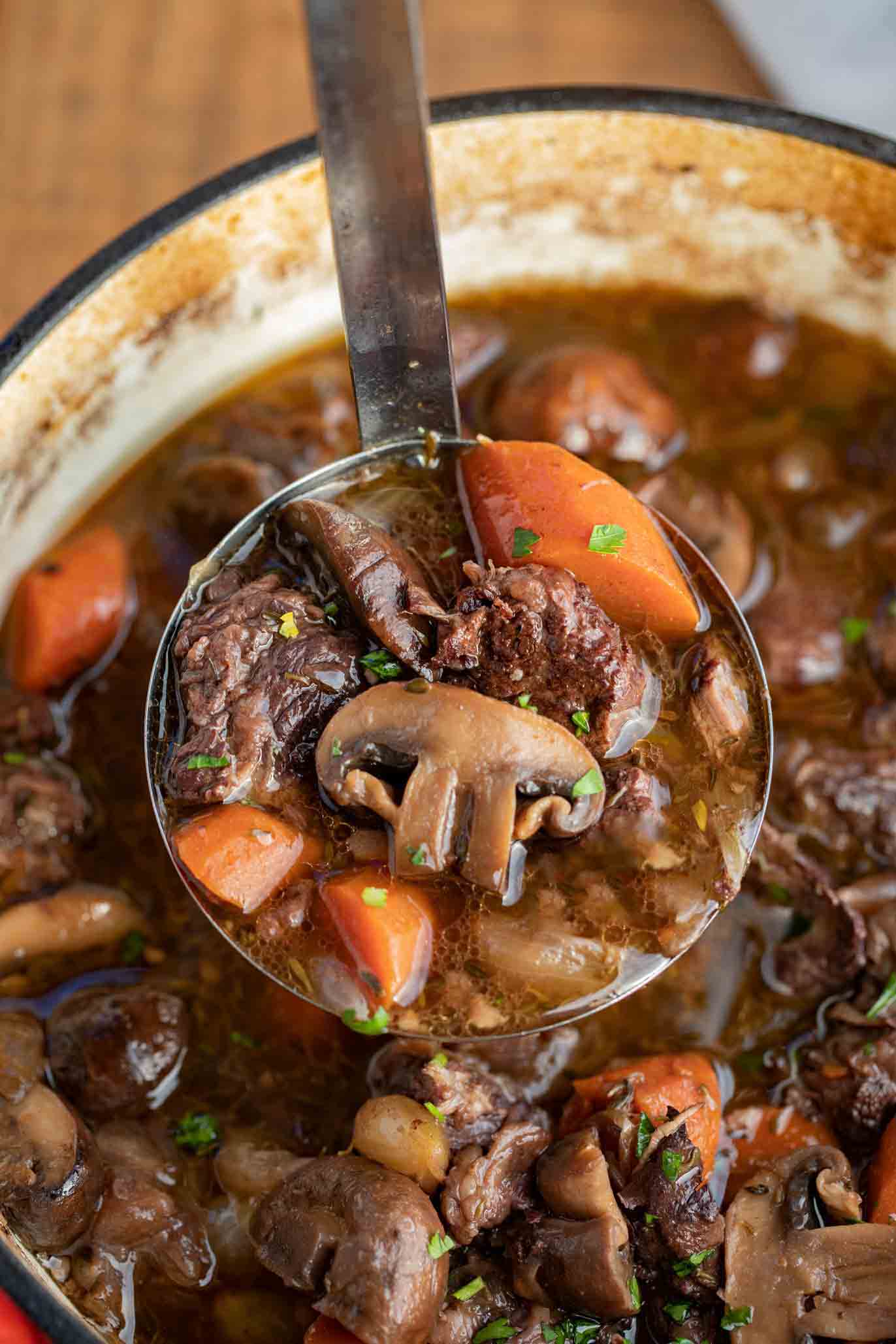 Looking for the perfect beef recipe? 
This super tasty Beef Bourguignon contains only 400kcal! 
Ingredients: 
200g lean beef - diced
1 back bacon - sliced
2 shallots - peeled
1 large can of mushrooms - rinsed and drained
2 carrots
1 celery
2 garlic cloves - sliced
1 bouquet garni
1 tablespoon Aster Tomato Paste
250ml bottle red wine (Burgundy)
Fry Light Low-Calorie Spray
Method:
Heat a large casserole pan and spray some Fry Light Low-Calorie Spray. Season the beef and fry until golden brown for about 3 to 5 minutes, then turn over and fry the other side until the meat is browned all over, adding more Fry Light Low-Calorie Spray if necessary.
In the same pan, fry the bacon, shallots, mushroom, celery, garlic and bouquet garni until lightly browned. Mix in the Aster tomato paste and cook for a few minutes, stirring into the mixture. This enriches the bourguignon and makes a great base for the stew.
Pour over the wine and about 50ml water so the meat bobs up from the liquid, but is not completely covered. Bring to a boil and use a spoon to scrape the caramelized cooking juices from the bottom of the pan - this will give the stew more flavor.
RELATED RECIPES