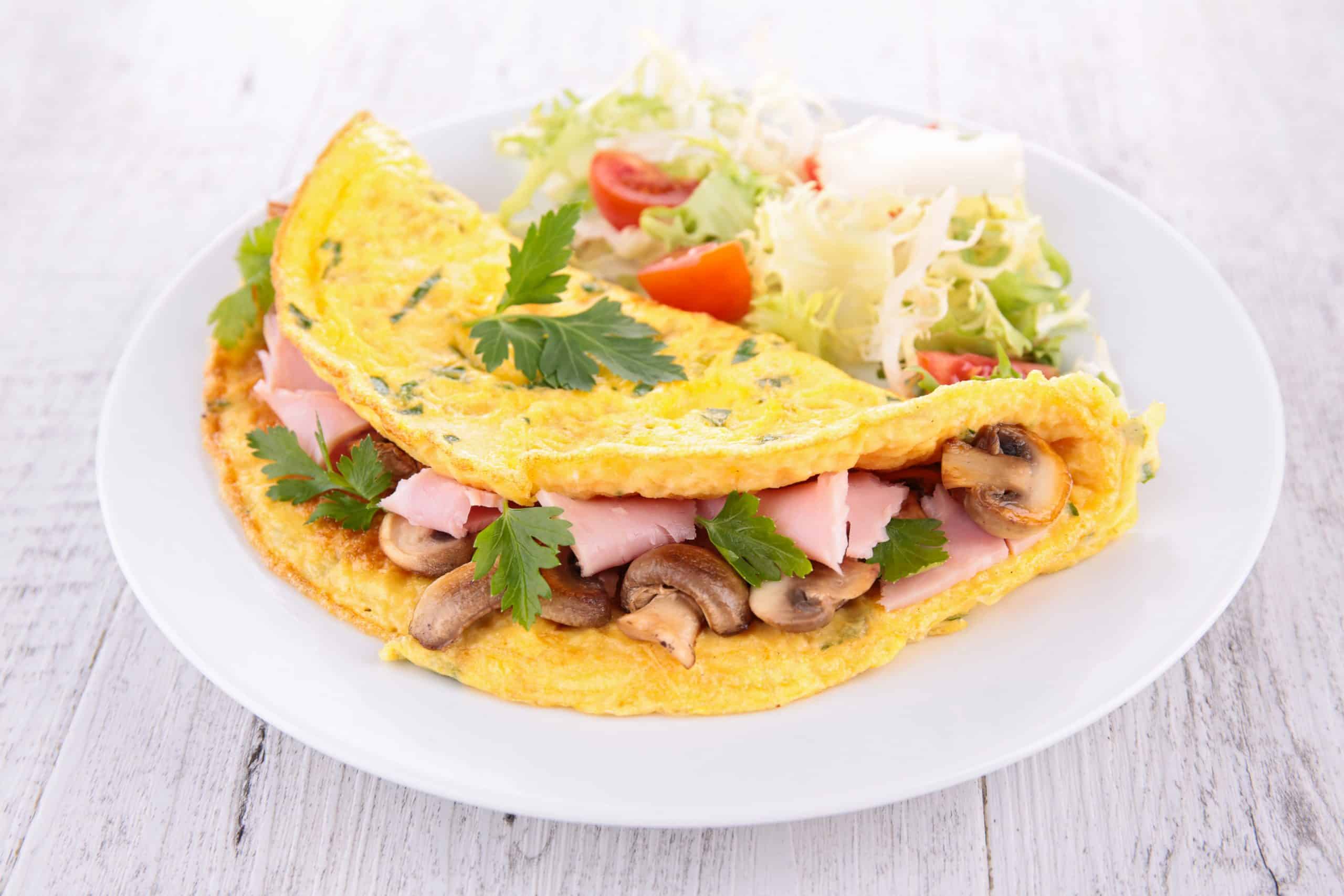 Ham, Cheese & Mushroom Omelette
"Vegetables are important for the diet plan. They not only give a feeling of fullness but also boost metabolism", - Marion Mizzi
Ham, Cheese & Mushroom Omelette
Ingredients:
2 eggs
3 egg whites
100g ricotta cheese
3 slices Jolly Ham 98% fat-free - chopped
500g mushrooms - chopped
Salt & pepper
2 slices Slimex bread - serve
Fry Light Low-Calorie Cooking Spray
Method: 
Begin by beating the eggs and egg whites, add the chopped Jolly 98% fat-free ham, chopped mushrooms, crushed garlic, parsley, ricotta cheese, salt and pepper. 
Heat a non-stick frying pan with some Fry Light low-calorie cooking spray and add the omelette mixture. Cook for a couple of minutes on both sides until nicely brown.
Serve with the Slimex bread and your preferred side dish chosen from this book. 
The Weight Loss Guide - 85 page
Do you need more healthy tips, motivation, personalized diet? We are here to help you:
Book your FREE consultation: 21370208 - Sliema, 21896545 or 21675696 - Fgura, 21524025 - Mellieha
People Review: https://www.facebook.com/MarionMizzi/photos/a.10150814200669993/10159166837159993/
Find Our Our Success Stories: https://www.marionmizzi.com//slimming/success-stories/
RELATED RECIPES