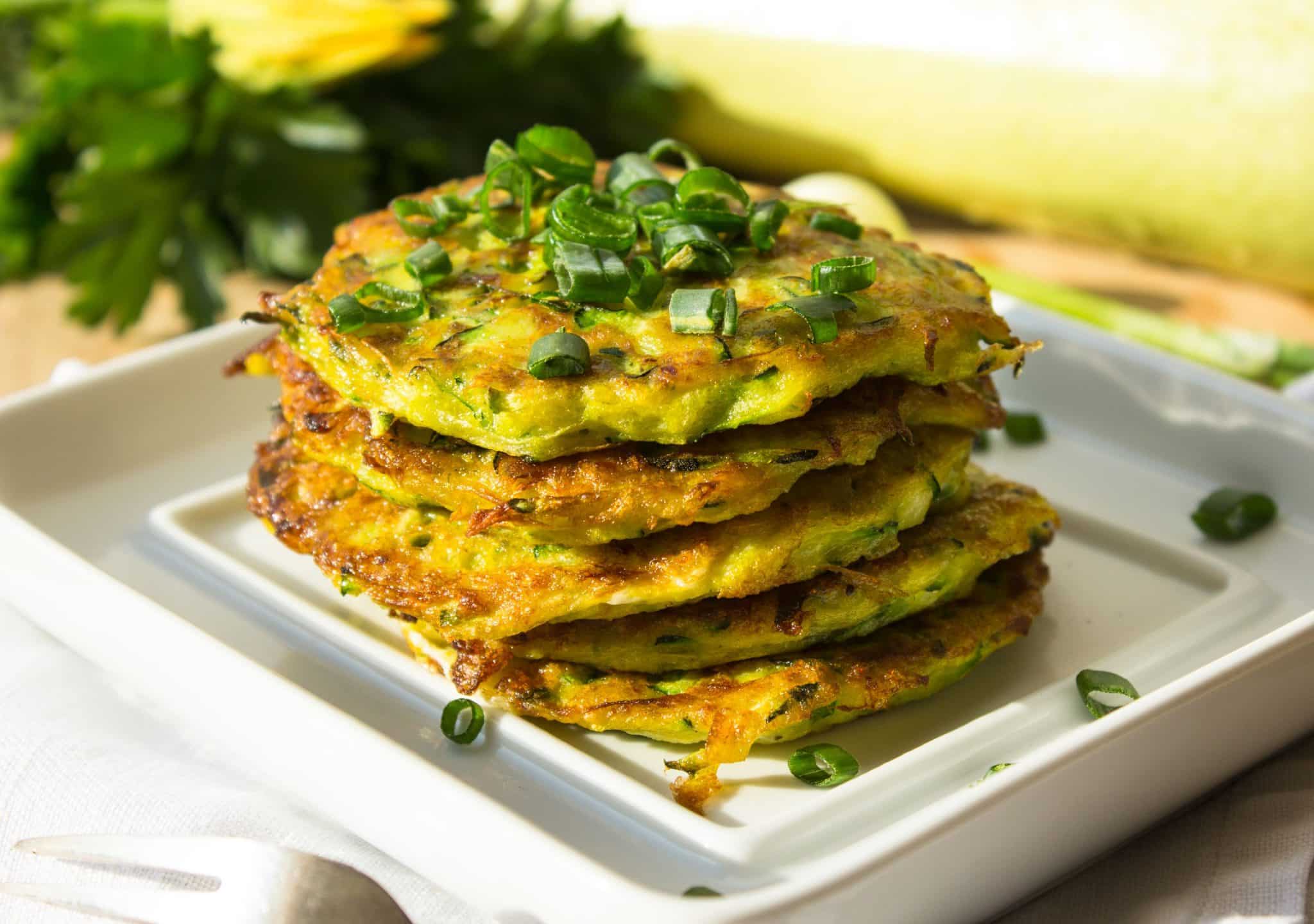 These marrow fritters have approximately 400 calories each and can be served as a main meal, as well as eaten at any time of the day.
Ingredients
• 2 marrows, grated
• 1 tbsp plain flour
• 3 egg whites, beaten
• 3 spring onions, trimmed and finely sliced
• 1 lemon, zest finely grated
• 1 garlic clove, finely chopped
• 1 tbsp thyme, mint or chives or finely chopped
• 100g ricotta cheese
• Fry Light Spray for frying
Method
1. Place the grated marrows in the centre of a clean towel and wring out as much excess water as possible, or until they are quite dry. Sift the flour into a bowl and whisk in the egg whites until smooth. Add the marrows and remaining ingredients, then mix well.
2. Heat a large frying pan and take a heaped tablespoon of the mixture and drop it into the pan, flattening it out slightly with the back of the spoon. Leave to cook for a couple of minutes until the fritter is brown on the bottom, then flip over and cook for another couple of minutes.
RELATED RECIPES