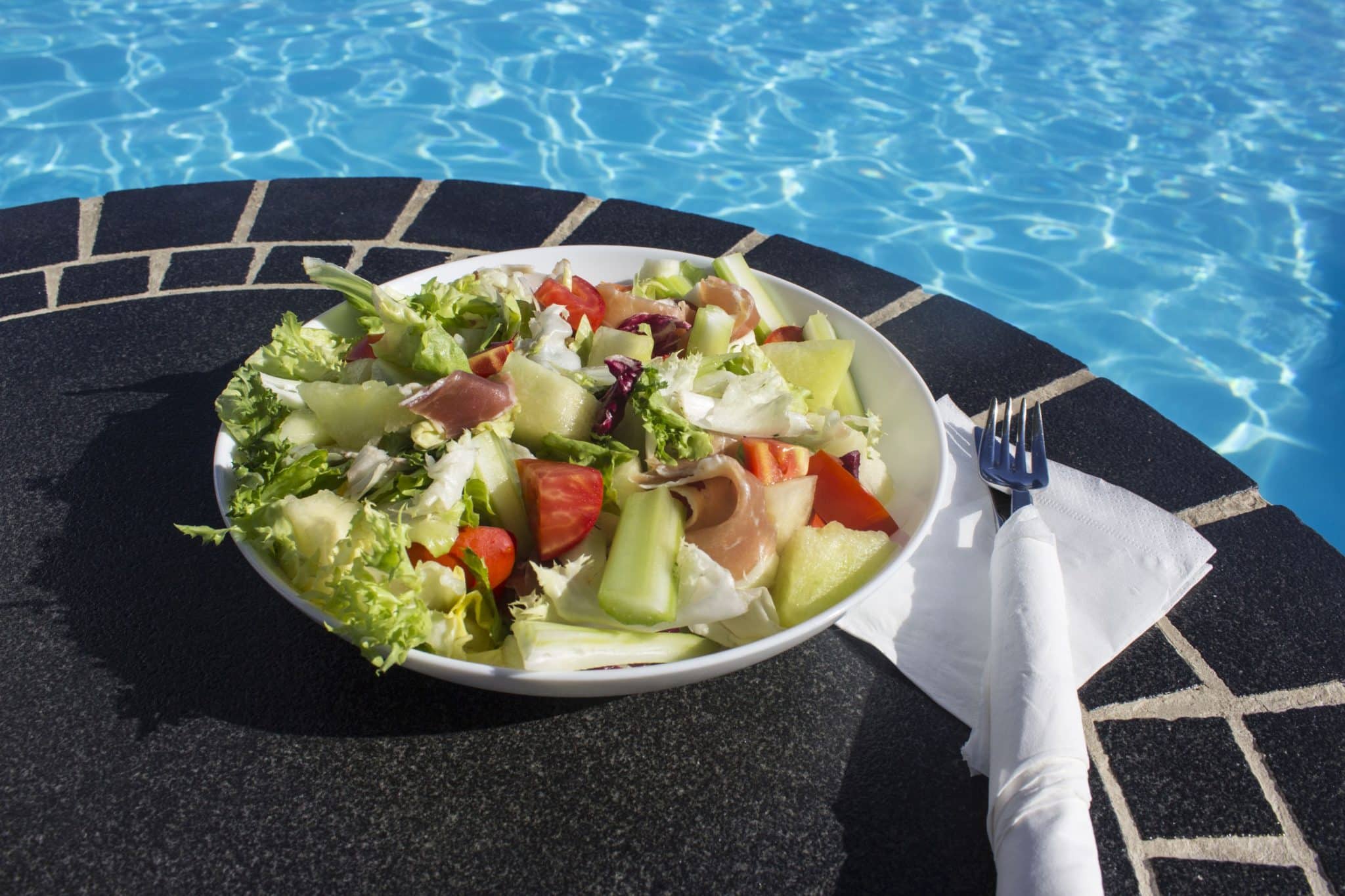 This versatile salad can be served at breakfast, or as a sweet snack during the day.
Ingredients
3 slices Parma ham
300g melon, deseeded and diced
2 celery sticks
1⁄2 cucumber, deseeded and diced
1 box cherry tomatoes
1 bag of Florette green leaves mix
1 tablespoon balsamic vinegar
1 tablespoon lemon juice
Method
1. Put the liquid ingredients into a small bowl and beat well with a fork.
2. Mix all the salad ingredients together in a large bowl and pour the dressing over. Toss and season.
RELATED RECIPES