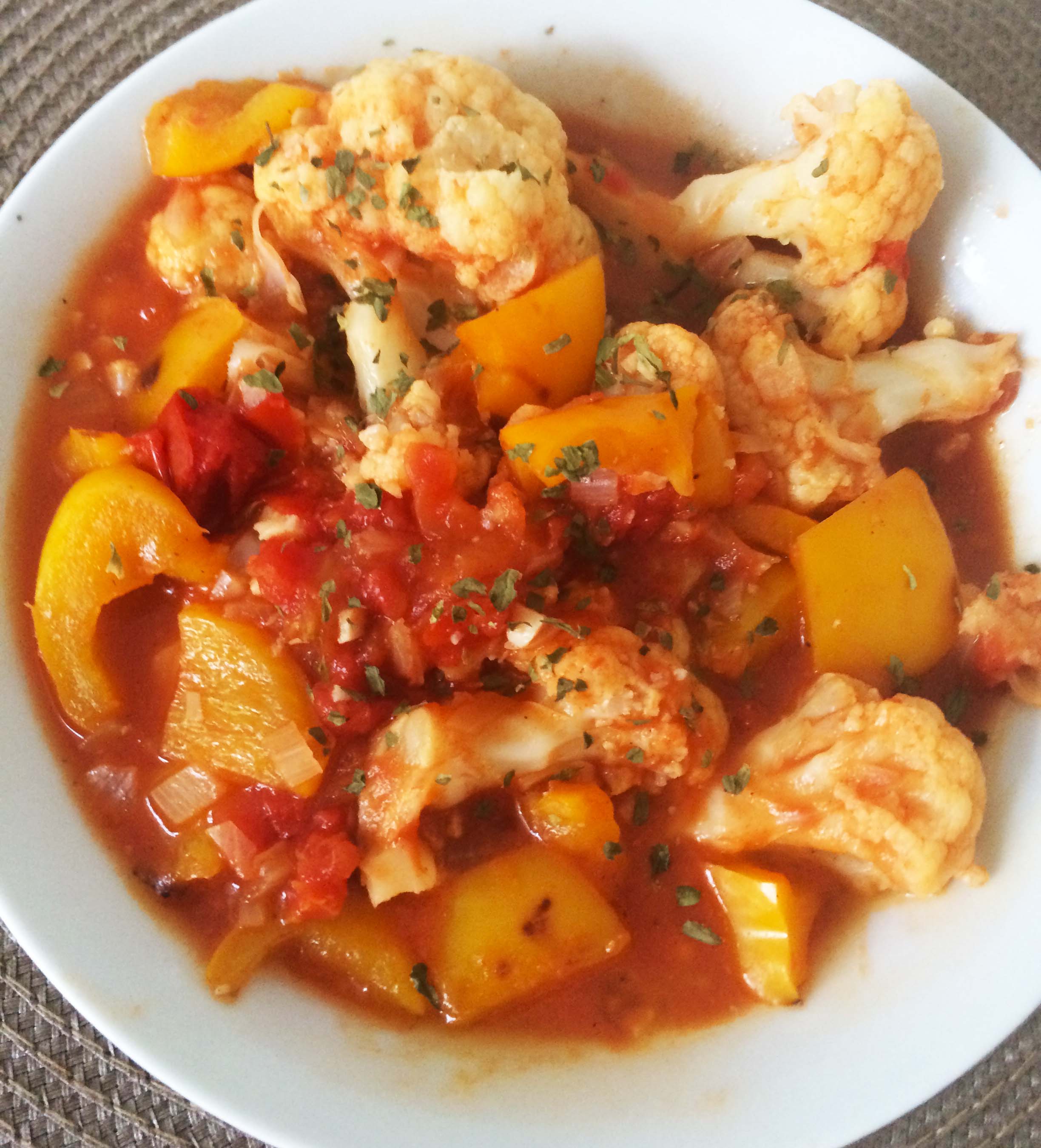 This Portuguese Fish Stew contains only 400kcal. Very easy to prepare. The best part is it can be eaten at any time of the day.
PORTUGUESE FISH STEW.
Ingredients:
2 bay leaves
2 teaspoons paprika (smoked or sweet)
1 small onion - thinly sliced

2 big green bell pepper - thinly sliced

1/2 a cauliflower - cut into florets

1 can of Aster Polpa

1 garlic clove - finely chopped

1/4 cup fresh coriander - chopped

Kosher salt and freshly ground pepper

200g swordfish - cut into 2-inch chunks

Fry Light Low-Calorie Spray
Method:
Heat some Fry Light Low-Calorie Spray in a medium saucepan over medium-high heat. Add the bay leaves and paprika and cook, stirring, for 30 seconds. Add the onion, bell pepper, cauliflower, Aster polpa, garlic, and coriander; and season with salt and pepper.
Cover, and cook until the vegetables are softened, for about 10 minutes. Add 1 cup of water and reduce the heat to medium-low.
Season the fish with salt and pepper, and nestle the pieces among the vegetables in the pan.
Cover, and simmer until the fish is just cooked through for 5 to 7 minutes.
Yammy, let us know what you think about it. Leave a comment. <3
RELATED RECIPES