Delicious & healthy main meal idea from Marion Mizzi recipe book "A Journey To A Happy You".
You will never feel hunger pangs with Marion Mizzi's diet! 
SALMON PATTIES
Ingredients: 
1 small onion - finely chopped
1 stalk celery - finely diced
2 tablespoons fresh parsley - chopped
1 large can salmon - drained
1 large egg - lightly beaten
1 1/2 teaspoons Dijon mustard
1 slice Slimex bread - toasted and crushed into bread crumbs
1/2 teaspoon freshly ground pepper
2 marrows - boiled and mashed
1/2 cauliflower - boiled and mashed
1 lemon - cut into wedges
Fry Light Low-Calorie Spray
Method: 
Preheat oven to 230C.
Coat a baking sheet with Fry Light Low-Calorie Spray.
Heat some Fry Light Low Calorie Spray in a large non-stick skillet over medium-high heat. Add onion and celery and cook, stirring, until softened about 3 minutes. Stir in parsley and remove from heat. 
Place salmon in a medium bowl. Flake apart with a fork. Add egg, mashed vegetables, and mustard, and mix well. Add the onion mixture, breadcrumbs, and pepper and mix well.  Shape the mixture into 8 patties, about 2 1/2 inches wide.
Heat some Fry Light Low-Calorie Spray. in a pan over medium heat. Add 4 patties and cook until the undersides are golden for 2 to 3 minutes. Using a wide spatula, turn them over onto the prepared baking sheet. Repeat with the remaining patties. 
Enjoy!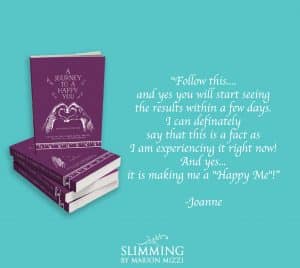 Interested in slimming programmes? Fill the form and we will contact you: https://forms.gle/54sKMm9NMgo5kpLv5
Book a free consultation & get a free trial session. This would allow us to understand your needs better and guide you on the best programme to reach your goals. To book 21370208 - Sliema, 21896545 or 21675696 - Fgura, 21524025 - Mellieha or send us a message on a live chat.
People Review: https://www.facebook.com/MarionMizzi/photos/a.10150814200669993/10159166837159993/
Find Our Our Success Stories: https://www.marionmizzi.com//slimming/success-stories/
Do you want more recipes? Join our private group: www.facebook.com/groups/435354147591689 
RELATED RECIPES