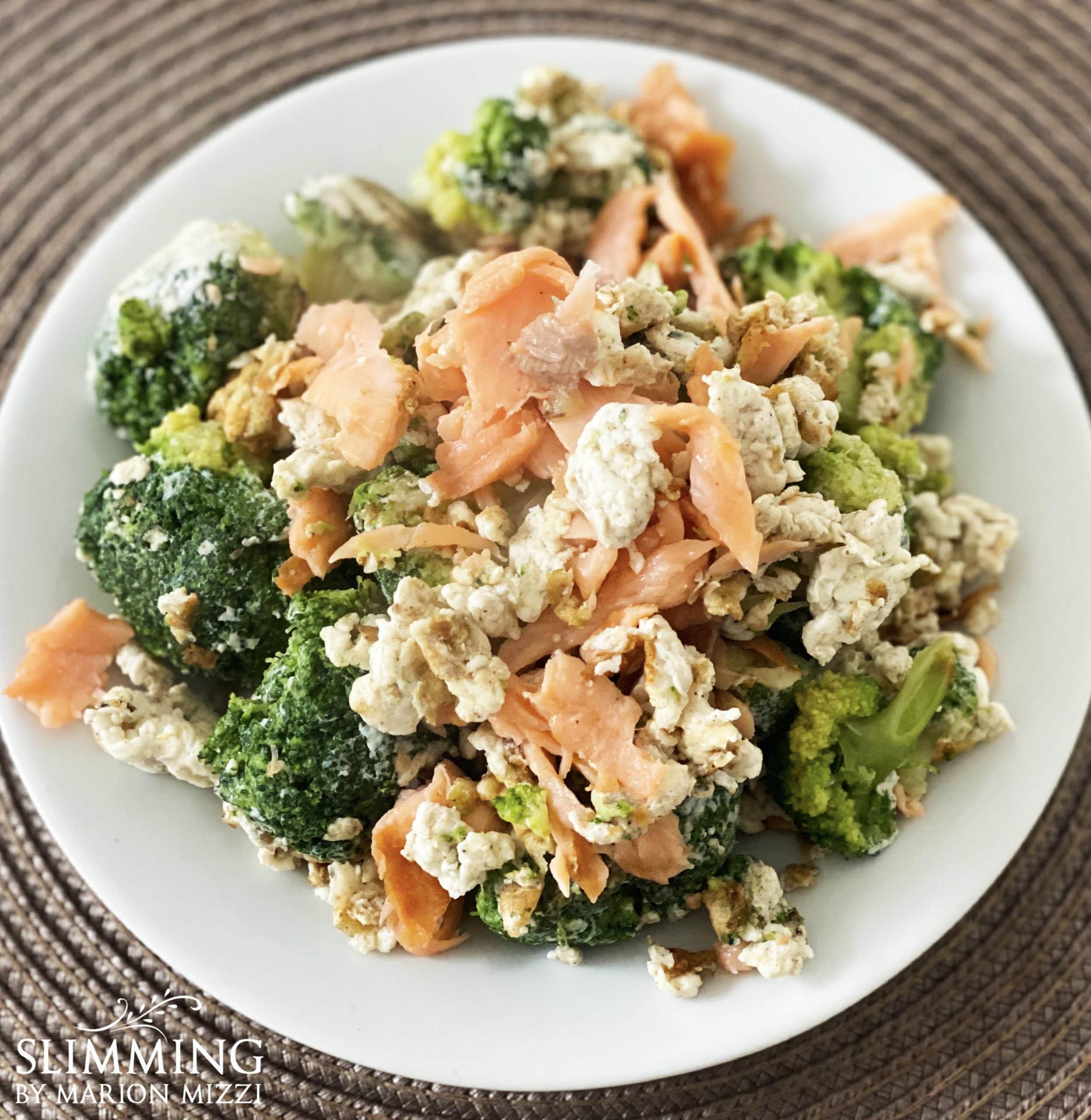 Delicious & healthy breakfast/snack idea from Marion Mizzi recipe book "A Journey To A Happy You".
You will never feel hunger pangs with Marion Mizzi's diet! 
Smoked Salmon Frittata
Ingredients:
10 broccoli florets
4 egg whites
Salt and freshly ground black pepper
50g Highland Harvest Smoked Salmon - chopped
1 tablespoon chopped fresh dill. (or 1 teaspoon freeze-dried)
Fry Light Low-Calorie Spray
Method:
Boil the broccoli for 3 minutes or until just tender. Drain in a colander and rinse with cold water until cold. Drain.
Heat some Fry Light Low-Calorie Spray in a medium non-stick frying pan. 
Beat the egg whites with seasoning. Add the broccoli to the pan and saute for 2 minutes.
Pour over the eggs and cook for 3 to 4 minutes or until the base has set.
Scatter the Highland Harvest smoked salmon and dill over the frittata and cook under a hot grill for 2 minutes or until the top has set.
Cut into wedges and serve with salad.
Yammy! 
Follow Marion Mizzi Wellbeing on Facebook or Instagram for more recipes!
Lack of motivation or information? Join us in one of our Slimming Clubs, we are in Fgura (21 896545), Mellieha (21 524025), Sliema (21 370208). 
RELATED RECIPES