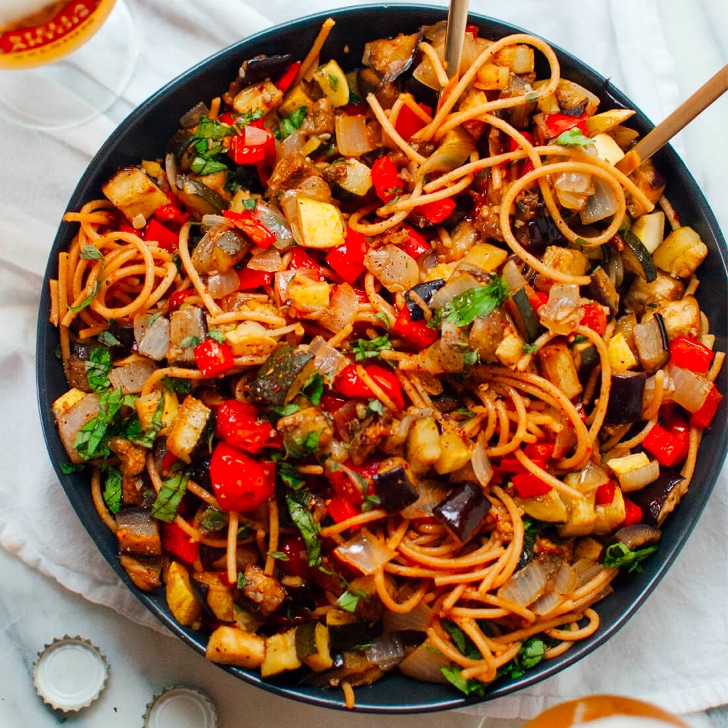 Delicious & healthy recipe idea from Marion Mizzi recipe book "The Weight Loss Guide".
Spaghetti Ratatouille
Ingredients:
100 g spaghetti
2 garlic cloves-crushed
2 large aubergines - chopped
2 marrows - sliced
500g cherry tomato paste
1 bay leaf
200 ml vegetable stock
Fry light low-calorie cooking spray

Method:
To begin with cook the spaghetti according to the instructions on the packet.

Meanwhile, fry the onions and garlic in Fry Light low-calorie cooking
spray until softened and browned.

Then add the aubergine, marrows and cherry tomatoes, tomato paste,
bay leaf and vegetable stock and simmer on low heat for 15 minutes.

Next, add the cooked spaghetti to the pan stir in the sauce and serve.
RELATED RECIPES