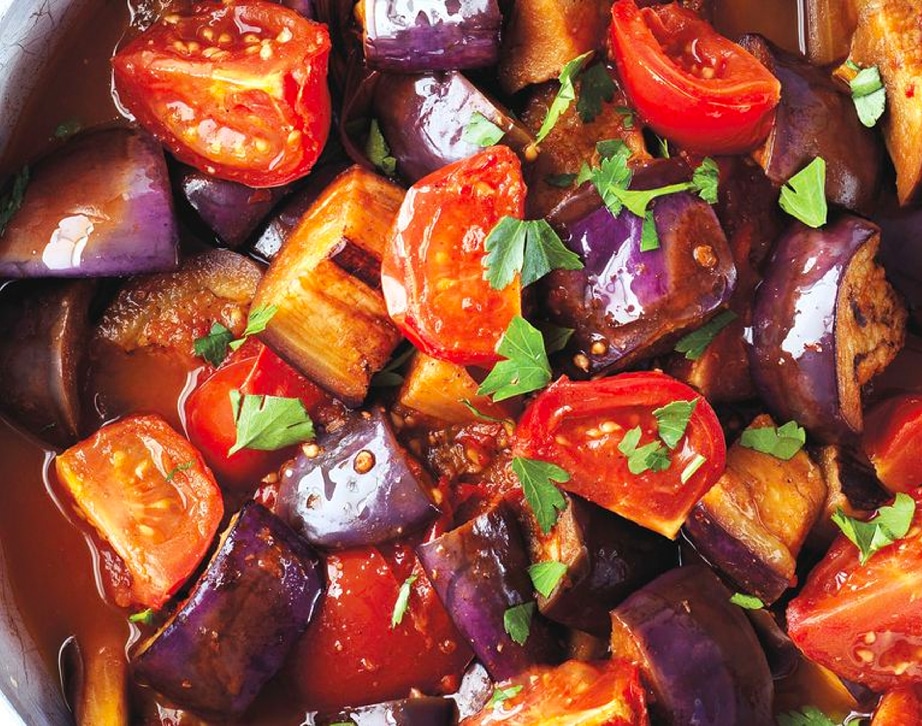 Delicious & healthy recipe idea from Marion Mizzi recipe book "The Weight Loss Guide".
The Marion Mizzi Diet is a moderate 1300 calorie diet, high in foods that make you feel full while supplying the nutrition needed for a balanced diet. There is no better diet plan out there. It is good for weight loss, reducing blood pressure and cholesterol, and avoiding foods that contribute to diabetes.
If you want to get more information about The Marion Mizzi 7-Step Diet contact us on Whatsapp +35699992424 and book a free consultation. 
Spiced Aubergine
2 large aubergines- chopped

1 red pepper- deseeded and sliced

1/4 teaspoon ground cumin

1 teaspoon chopped ginger

1 tablespoon fresh coriander

Fry Light low-calorie cooking spray
Begin by cooking the chopped onions for 5 minutes in some Fry Light low-calorie cooking spray.
Next, add the sliced red pepper, all the herbs and spices, and cook for a further 8 minutes, adding the stock slowly.
Then add the chopped aubergines, diet sugar, chopped green chilli and more vegetable stock. If necessary simmer for 15 minutes and then garnish with some fresh coriander.
RELATED RECIPES