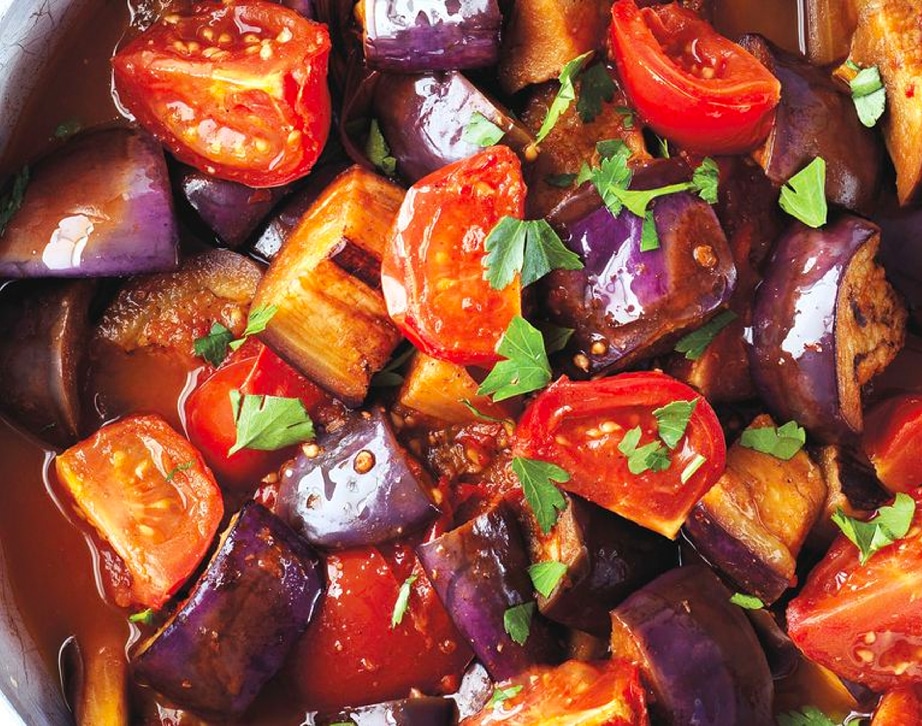 Delicious & healthy recipe idea from Marion Mizzi recipe book "The Weight Loss Guide".
Spiced Aubergine
2 large aubergines- chopped

1 red pepper- deseeded and sliced

1/4 teaspoon ground cumin

1 teaspoon chopped ginger

1 tablespoon fresh coriander

Fry Light low-calorie cooking spray
Begin by cooking the chopped onions for 5 minutes in some Fry Light low-calorie cooking spray.
Next, add the sliced red pepper, all the herbs and spices, and cook for a further 8 minutes, adding the stock slowly.
Then add the chopped aubergines, diet sugar, chopped green chilli and more vegetable stock. If necessary simmer for 15 minutes and then garnish with some fresh coriander.
RELATED RECIPES