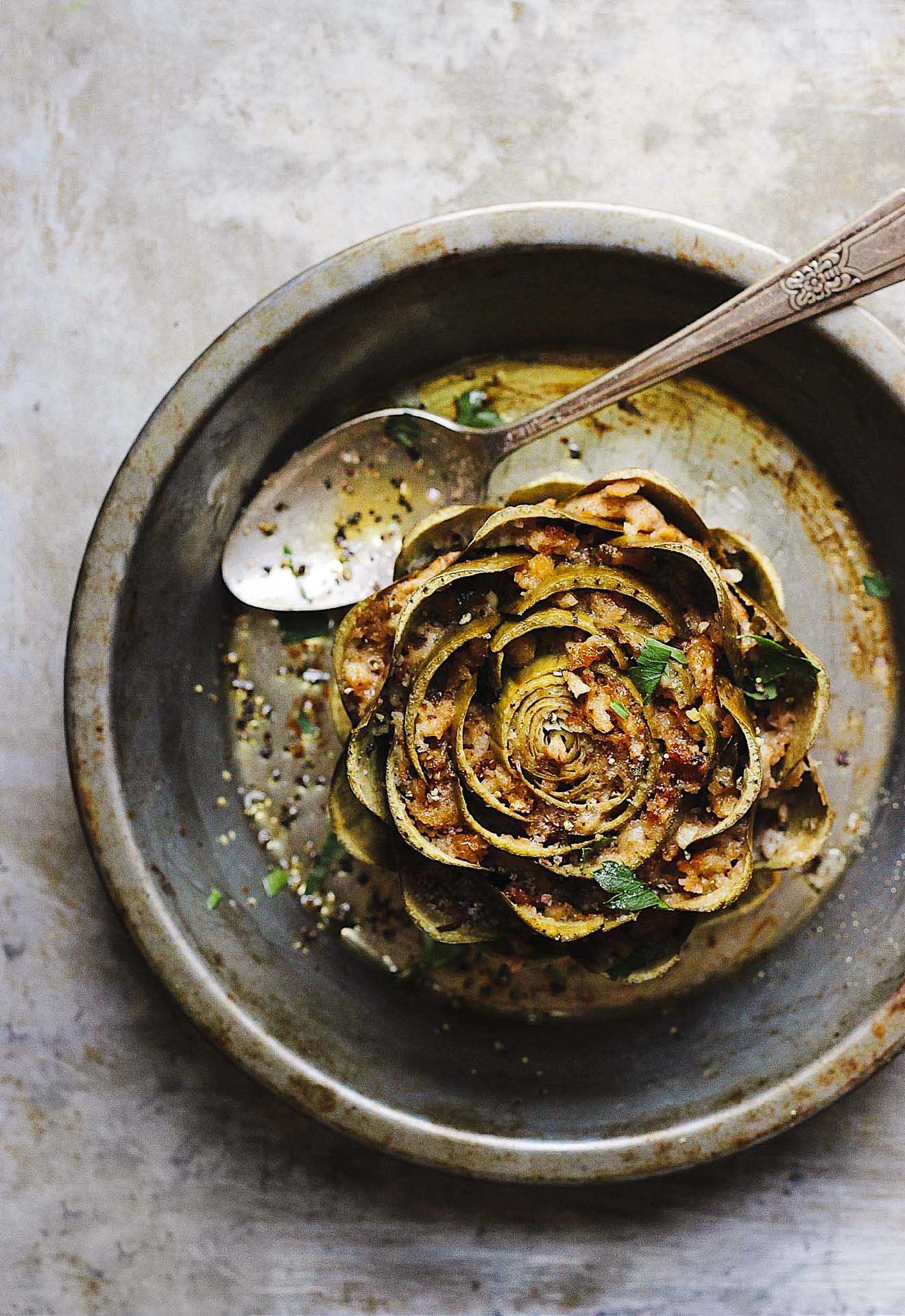 Easy & Tasty Stuffed Artichokes Recipe from Marion Mizzi recipe book "A Journey To A Happy You".
Stuffed Artichokes 
Ingredients:
5 artichokes
A handful of fresh parsley
A handful of fresh basil
3 tablespoons capers
7 sun-dried tomatoes (not in oil) - finely chopped
3 garlic cloves - crushed
1 small onion
Juice of the lemon
Fresh ginger
2 tablespoons balsamic vinegar
2 tablespoons Aster tomato paste
Method
Mix all the ingredients together, except for the artichokes.
Stuff the artichoke leaves abundantly with the mixture.
Place the stuffed artichokes in a big pot and add one cup of water, half a cup of white wine and 1 tablespoon balsamic vinegar.
Season well and simmer on low heat until the leaves are tender.
Enjoy...
RELATED RECIPES