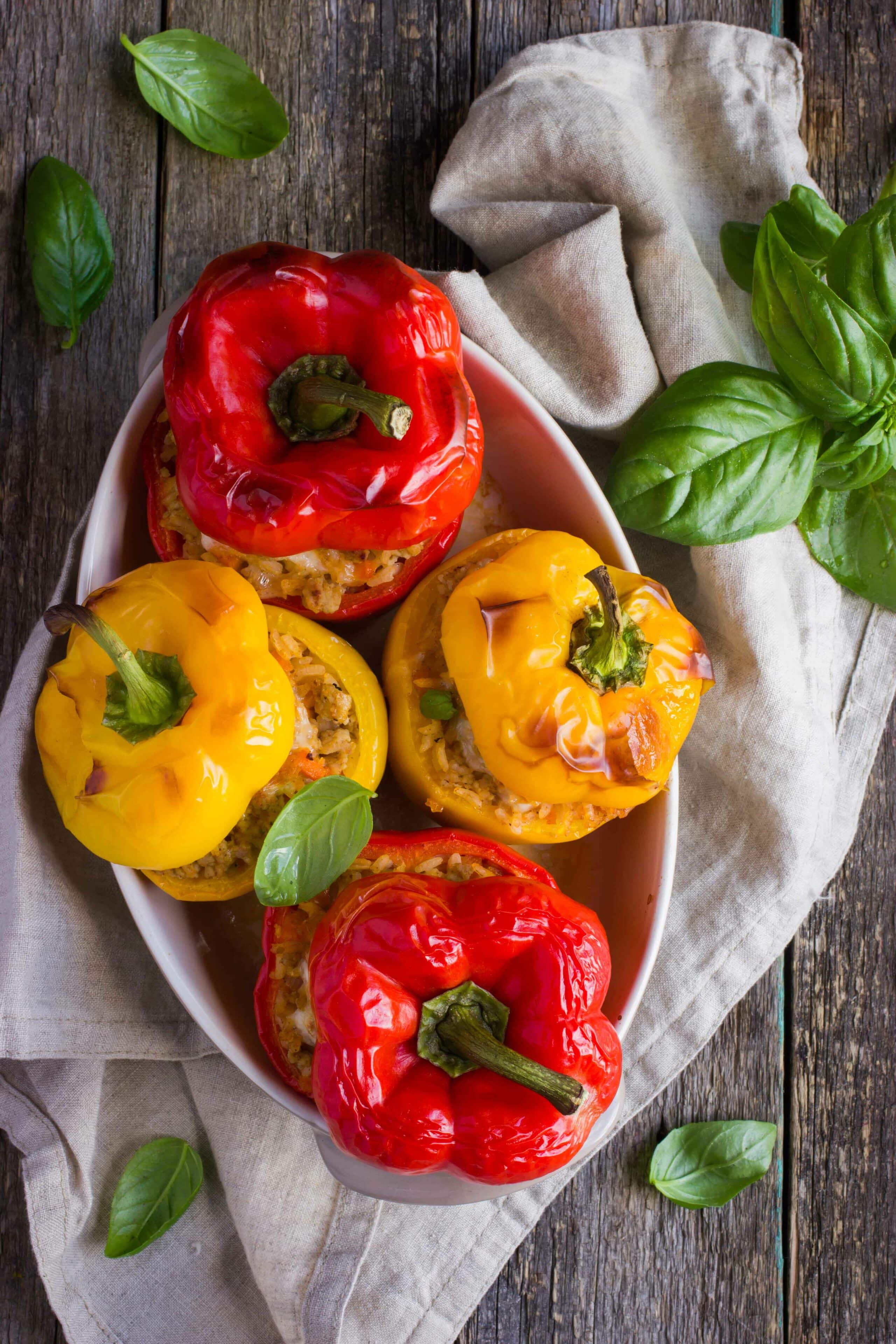 Delicious & healthy main meal idea from Marion Mizzi recipe book! 
Stuffed Peppers
Ingredients:
4 colored peppers - cut in half and de-seeded
200g lean minced meat
2 marrows - grated
1/2 onion - grated
1 garlic clove - crushed
2 egg whites
1/2 teaspoon curry
1/2 teaspoon mixed spice
400 ml Lombardi beef stock
Method:
Place the minced meat, grated marrows, garlic, grated onion, egg whites and spices in a bowl. Mix well with a fork.
Spoon the meat mixture in the peppers.
Pour the stock in the dish.
Bake in the oven for 45 minutes. 
Enjoy...
RELATED RECIPES