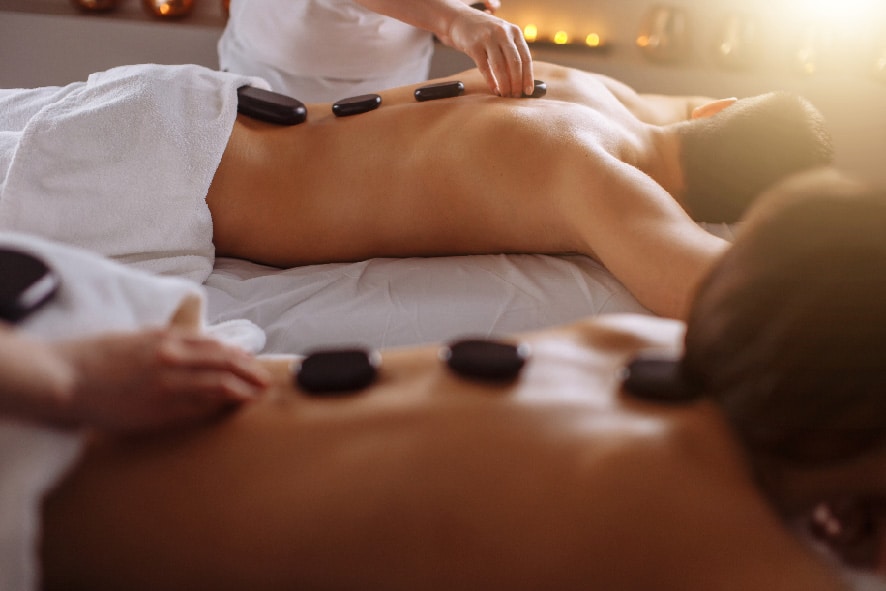 Honeymoon
PRICING
60 minutes | €140 per couple
Honeymoon
Relaxing and soothing massage techniques using heated, smooth lava stones and essentials oils to massage strategic points on the back to ease muscle tension and soothe damaged soft tissues.
Hot Stone Back, Neck & Shoulder Massage
Scalp Massage
We think you will also like
Whether you are looking to lose weight or achieve maximum relaxation, Marion Mizzi Wellbeing has the perfect treatment for you! Treat your mind, body and soul to ultimate paradise.