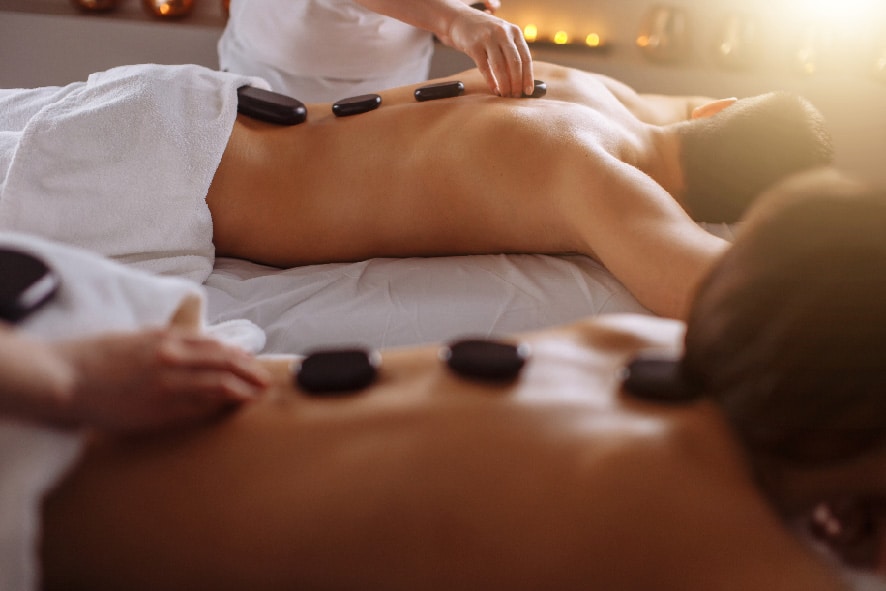 Honeymoon
PRICING
60 minutes | €140 per couple
Indulge in a Blissful Couple Spa Massage Getaway in Malta!
If you're seeking the perfect spa getaway in Malta for couples, look no further. At our spa, we offer a serene oasis of relaxation and rejuvenation. Our signature services includes:
Hot Stone Back, Neck & Shoulder Massage
Soothing Scalp Massage
Unlimited Spa Facilities
A Glass of Prosecco
1 hour | €70 per person
Our skilled therapists utilize heated, smooth lava stones and essential oils to work their magic, targeting strategic points on your back. This not only eases muscle tension but also provides relief for damaged soft tissues, leaving you and your partner feeling utterly relaxed and revitalized.
Priced at just €140 per couple for a full hour of pure indulgence, our couple's spa massage is a fantastic way to unwind and connect. Treat yourselves to an unforgettable spa experience that will create cherished memories during your spa getaway.
Book your appointment now and let us make your couples spa massage experience truly unforgettable!
We think you will also like
Whether you are looking to lose weight or achieve maximum relaxation, Marion Mizzi Wellbeing has the perfect treatment for you! Treat your mind, body and soul to ultimate paradise.