Chantelle Mifsud
2nd January 2018 - by Indre Daukintyte
Chantelle Lost 60kg!
I was 122 kilos and overweight. I had found it difficult to diet previously, always stopping and starting. However, one day I woke up and said to myself that I have to do something, I need to make a change for myself, not for others.
After I read some reviews online, I decided contacted Marion Mizzi Slimming as I wanted to benefit from the support and encouragement that they provide.
At first I was scared that I would stop again, but with their amazing encouragement and program, in 2 weeks I lot 4 kilos. I never thought that losing weight could be so simple. Marion Mizzi Slimming make it easy to understand and they give you a lot of food to choose from; you will never be hungry.
Finally, after 5 months I have lost 60 kilos. It's great to believe in yourself and feel confident when you look in the mirror. You can do it too, all you need is courage and determination; don't look back.
Marion Mizzi Slimming empower you on your journey to begin a healthy life style. Say goodbye to weakness, sleepiness and days without smiling. Begin now, not tomorrow.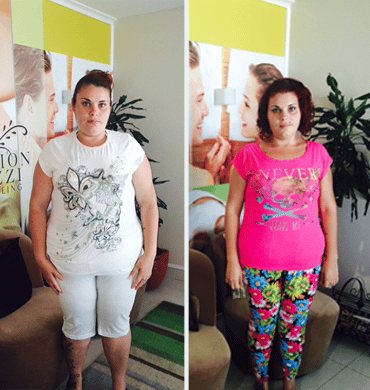 RELATED ARTICLES