THE IMPORTANCE OF A SKIN CONSULTATION
20th April 2022 - by Indre Daukintyte
Wondering which treatment would be best for your skin? 
A 3-STAGE METHODOLOGY
The fruit of four decades of experience, our methodology is based on unique and personalized skincare protocols adapted to the Skin Instant© of each individual. These treatments for face, body and scalp – equally suitable for both men and women – comprise three principal stages:
1. THE ASSESSMENT STAGE
ANALYSIS OF YOUR SKIN'S SPECIFIC NEEDS
Before your treatment, our expert carries out a thorough dermo-cosmetic diagnosis to pinpoint your exact Skin Instant©.
This diagnosis is carried out using the Skin Instant© Lab system and includes visual analysis, a questionnaire, and the taking of measurements, to allow a treatment protocol to be devised that precisely matches your needs. The sophisticated technique of VisioLab© gives even more finely tuned results, thanks to a high definition image and scientific analysis of your face.


2. THE INITIALIZATION STAGE
PREPARING AND BALANCING THE EPIDERMIS
The treatment protocol begins with individualized preparation of your epidermis – the ultimate shield that protects from the aggressions of the external world.
This follows a precise and rigorous ritual based on:
Thorough cleansing of your skin combined with a massage
Preparing your skin, using the brand's iconic Lotion P50, and applying a face mask
3. THE TREATMENT STAGE
TARGETING EACH ISSUE AND TREATING IT IN DEPTH
This stage incorporates products with the highest concentration of active ingredients, to "recondition" the epidermis and help enhance its potential for self-regeneration.
When they're applied in line with the Biologique Recherche methodology, they balance, hydrate and revitalize the epidermis as required by each Skin Instant©.
The active ingredients take effect gradually, skin quality improves, and the complexion becomes radiant.
Analysis Price €35 or visit share this post: https://www.facebook.com/MarionMizziBeauty/photos/a.246408405520655/2062098857284925/ and get it free of charge.
the price will be deducted after purchasing your treatments. 
Send us a message to book your consultation on whatsapp 99548589
or call
AX Palace Hotel, Sliema +356 22623421
Marion Mizzi Wellbeing Fgura, Zabbar Road +356 21896545 / 21675696
Maritim Antonine Hotel, Mellieha 21524025
Radisson Blu, St. Julians (+356) 23751932
Our contacts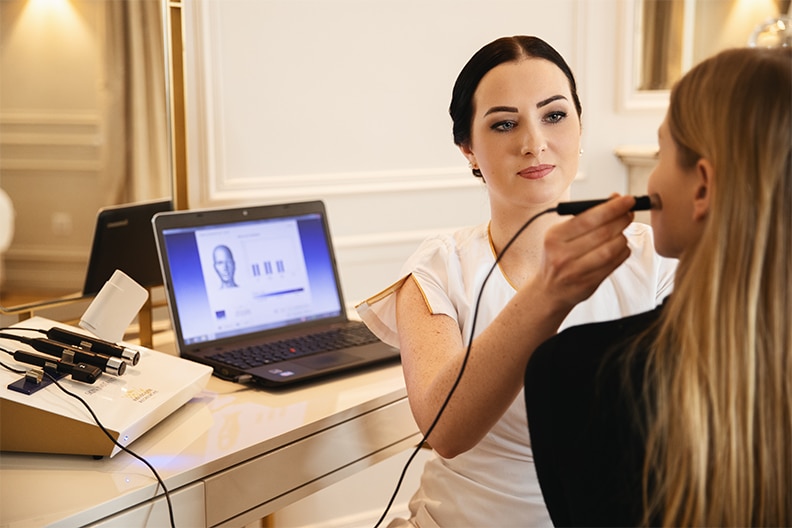 We think you will also like