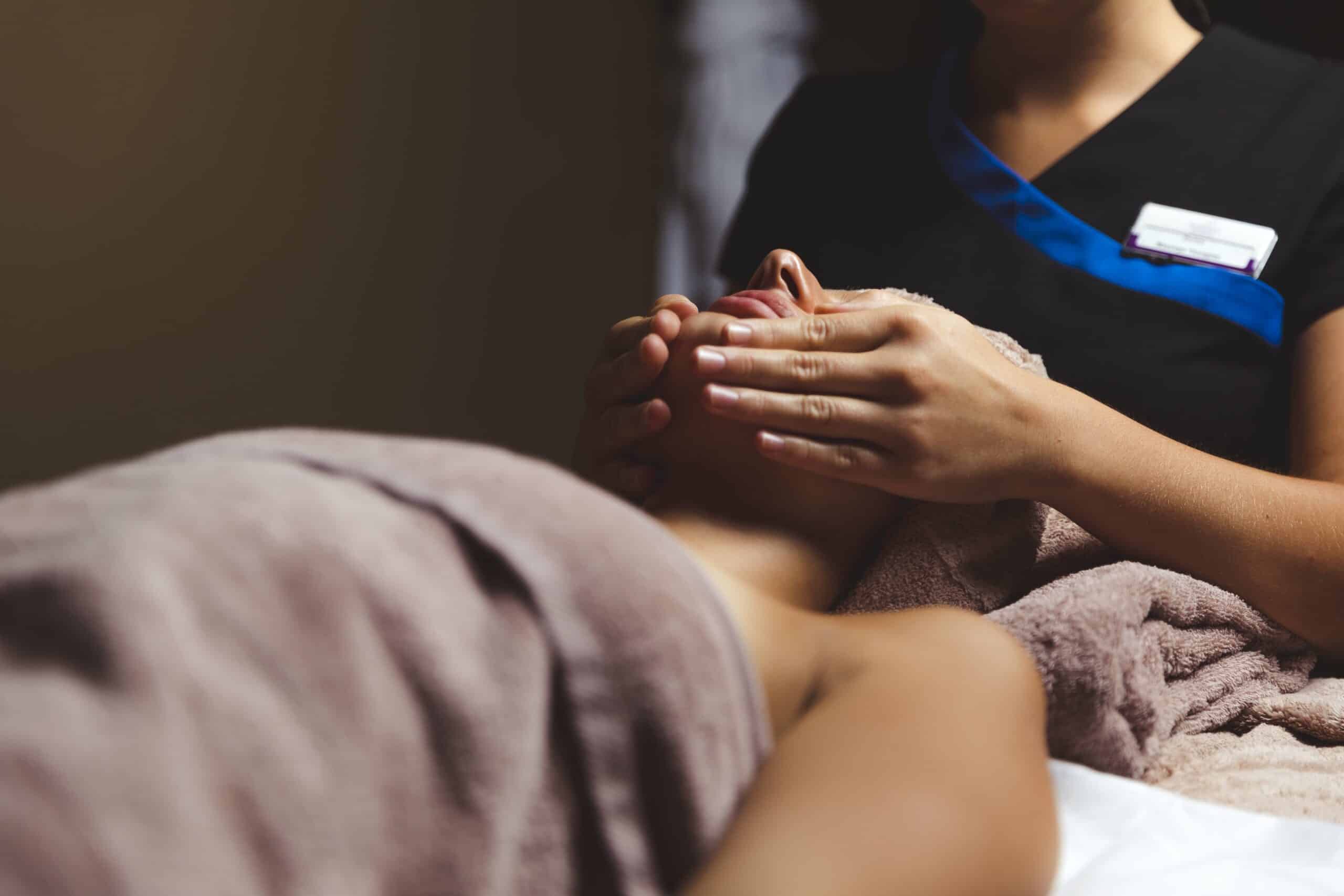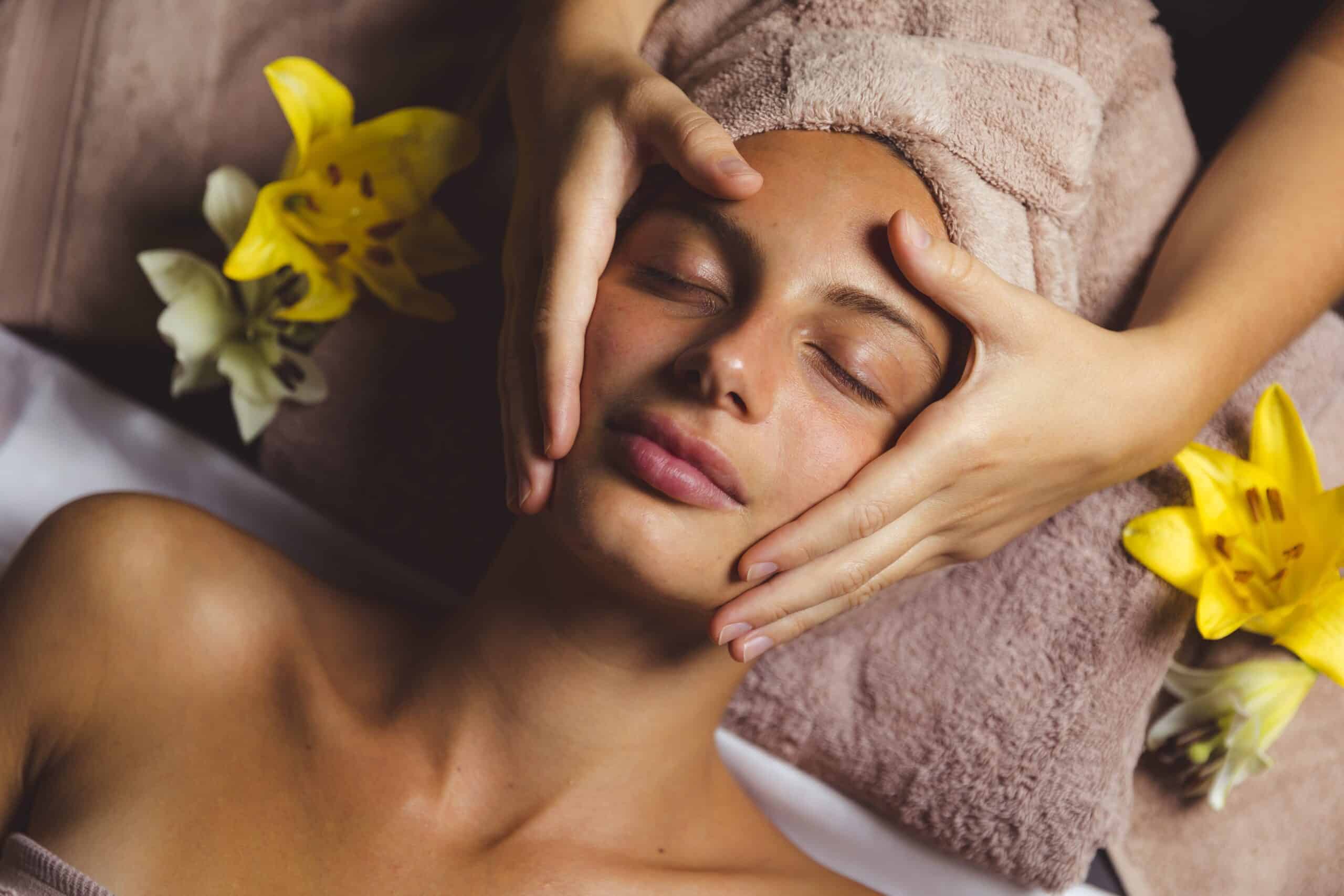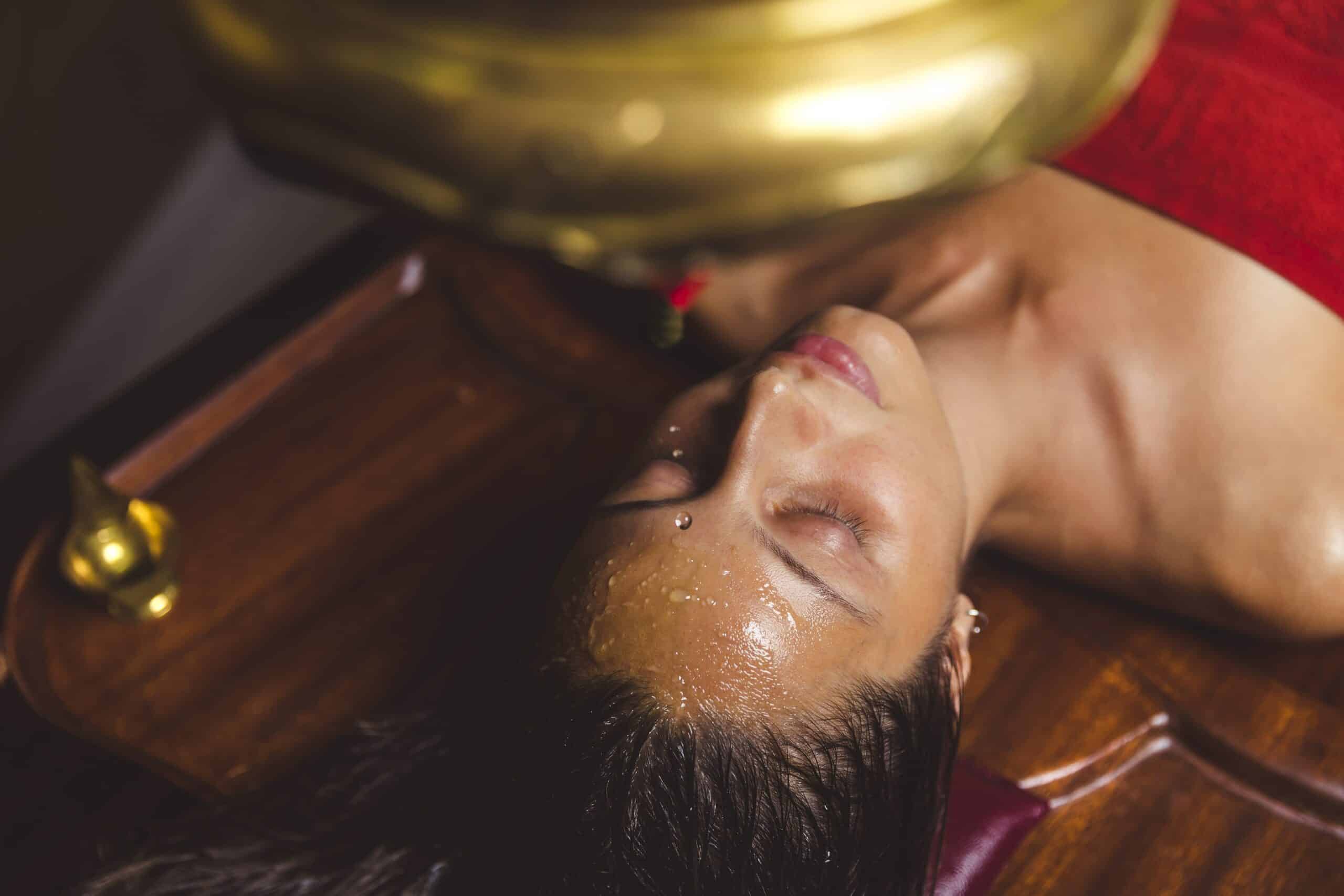 Through a variety of different techniques, the massage works to release any blocked negative energy in the body that may be manifesting itself as disease or injury in any one of the seven Chakras (energy centres) of the body.
Indian Head Massage begins with working on the upper back and shoulders. A combination of deep massage techniques, using pressure on release points helps to relax and loosen the muscles. Moving upwards, from the back into the shoulders and upper arms helps release tension in muscles to release stress and tension. This helps to alleviate headaches and it also improves the circulation of the cerebral spinal fluid. Continuing with the upward movement, the scalp is then massaged using techniques that stimulate, relax and revive the entire head and scalp. This increases circulation and promotes healthy hair growth.
Indian Head Massage includes a gentle face massage to aid circulation, improve skin tone, and reduce sinus and headache problems.
Benefits
Benefits of Indian Head Massage:
Skin – encourages desquamation and thereby improving skin tone and colour.
Hair – increases circulation to the scalp which helps improve hair condition and promotes healthy hair growth.
Eyes – relaxes and soothes tense eye muscles.
Skeletal system – helps increase joint mobility and flexibility in shoulders, neck and arms. It improves posture and reduces tension in the tissues making them more flexible, minimising the stress on bones and joints, reducing their need to overwork to compensate for muscles not working properly.
Muscular system – improved circulation helps remove waste, particularly lactic acid from muscles, reducing aches and soreness. The treatment on the head, neck and shoulder helps reduce tension, sinusitis and congestion. It stretches the tissues, increases flexibility, and releases tightness in overworked or tense muscles. Stress reduction helps prevent stress-induced muscle spasm in the back as well as shoulders and arms, reduction in inflammation or pain, and headaches.
Circulatory system – improves circulation, and therefore improving the delivery of nutrients and oxygen, as well as speeding up the removal of wastes and toxins; lowers blood pressure.
Lymphatic system – improves lymphatic circulation thus speeding up the removal of excess fluid and waste from cells, helping to reduce swelling or oedema and reducing the risk of infection through improved production and delivery of white blood cells.
Nervous system – reduces effects of stress thus facilitating sleep, reduces anxiety, slows down heart rate, improves breathing, releases physical and mental tension, promotes feelings of calm and well-being; helps unblock congestion throughout the body enabling improved neural communication; release of tension increases energy levels; relieves mental and physical strain thereby improving concentration.
Chakras – an increased feeling of awareness and a sense of calm, peace and tranquility due to the rebalancing of the chakras.
We think you will also like
Whether you are looking to lose weight or achieve maximum relaxation, Marion Mizzi Wellbeing has the perfect treatment for you! Treat your mind, body and soul to ultimate paradise.