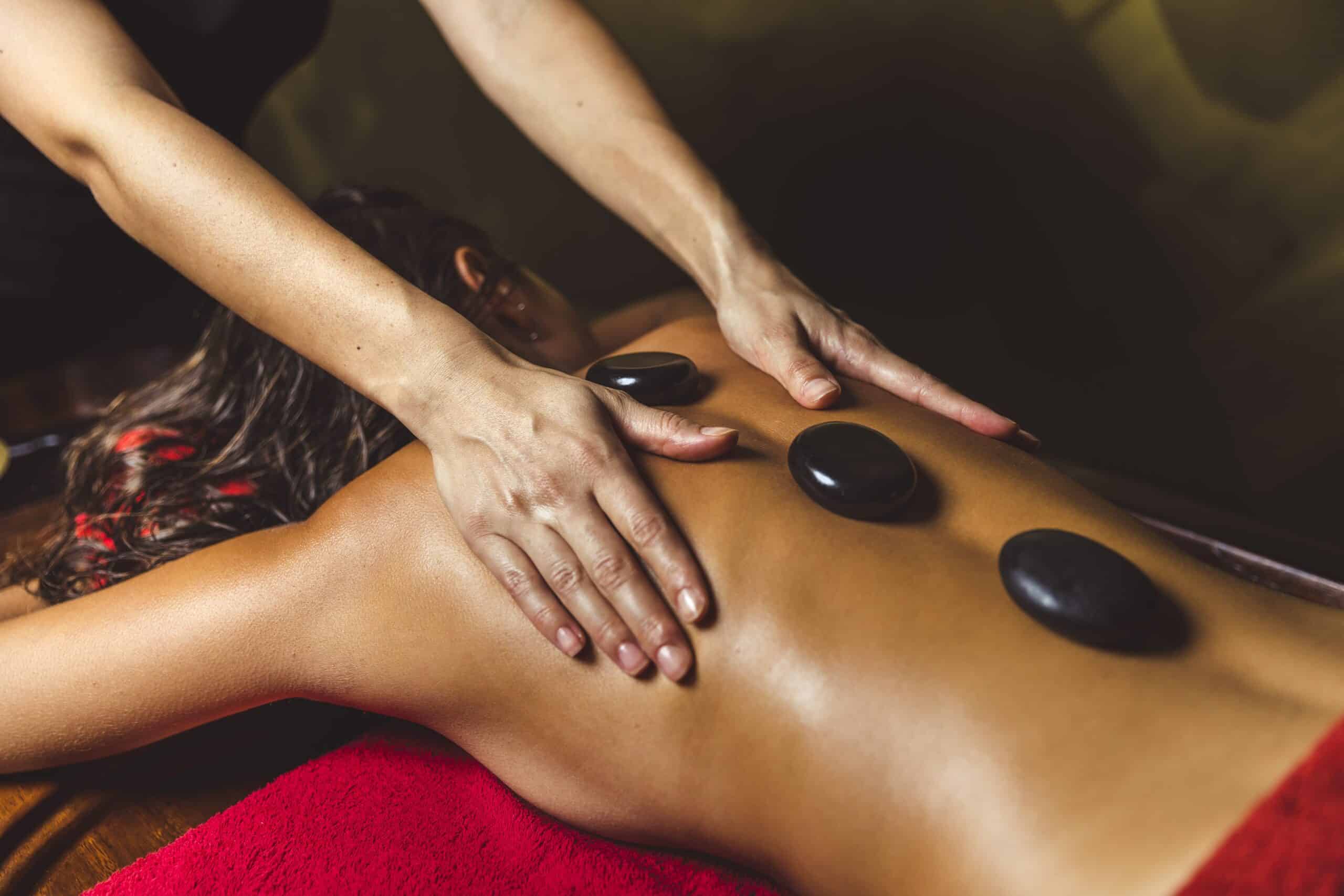 VOLCANIC WARM STONE MASSAGE
PRICING
45 minutes €65 | 75 minutes €95
A deeply relaxing therapeutic massage using warm volcanic basalt stones, working on the mind-body and soul, improving your health as well as your physical, mental and emotional wellbeing.
The hot stone massage is a natural therapy where warmed volcanic basalt stones are positioned on parts of your body, maximising the therapeutic benefit. Stone massage works on the mind, body, and soul to produce a deeply balancing effect.
If you Buy 3  (75 min) Massages, Benefit from A (55 min) Calming De-Stressing Massage
If you Buy 6 (75 min) Massages, Benefit from 3 (55 min) Calming De-Stressing Massage
Benefits
The localised heat and weight of the stones reduce back, neck and shoulder pain, improve lymphatic circulation, increase blood circulation, decrease menstrual pain, joint pain and headaches; promote increased well-being and vitality, promote grounding due to the high magnetic field inherited in the stone; reduce overall stress and improve hydrating and rejuvenating effects.
We think you will also like
Whether you are looking to lose weight or achieve maximum relaxation, Marion Mizzi Wellbeing has the perfect treatment for you! Treat your mind, body and soul to ultimate paradise.