BEST 5 HOLIDAY SPA TREATMENTS IN MALTA
15th April 2019 - by Indre Daukintyte
If you decided to spend your holidays exploring Malta, we are very happy for you. There are a lot of things to see here! So we highly recommend you to prepare for all the miles you will do and spend a day in Marion Mizzi SPA for some treatments.
Here is a list of 5 different Spa treatments:
Firstly, pamper your face.
Our Luminous facial is the best for all skin types and will make your skin look brighter and soothes the appearance of fine lines and wrinkles!
Secondly,

improve your health and wellbeing with a massage.
Volcanic Hot Stone Massage works on the mind body and soul, improves your health and wellbeing – physically, mentally and emotionally.
Thirdly, treat your body with hunger inducing scents.
Sounds interesting? It is our Chocolate delight massage which will leave your body feeling younger, softer, and more energised.
Most important is to get your power back with one of the world's oldest holistic healing systems.
The Anti Voyage Fatigu will relieve the stress and strain due to long journeys. Helpful to relieve the muscle pains and aches, swelling on the feet, headache, sleep disturbance, constipation and other discomforts of jetlag.

You can find more about AYURVEDIC MASSAGE.
In conclusion, be ready for your holidays with elegant nails.
For your foot Spa Pedicure is the best option. You will enjoy foot buffing, foot and leg massage with a specialised conditioning cream and finish off with a nail varnish application.
And Surprise for your children!
Our Sweet Slumber Sensation is for your children. Girls can come in their favourite PJ's for some pre-slumber party fun!
We would like to remind you, If you spent more time on your feet than you planned, press here for some tips to get your power back.
We hope that you will have a perfect and relaxing holiday in Malta!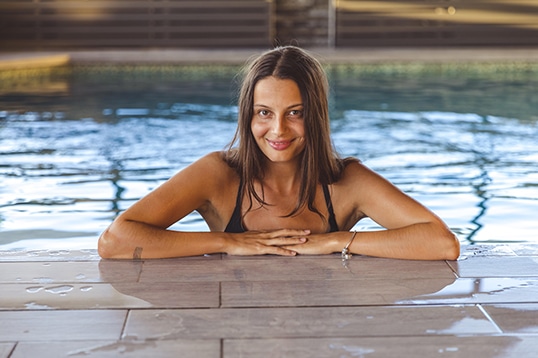 We think you will also like