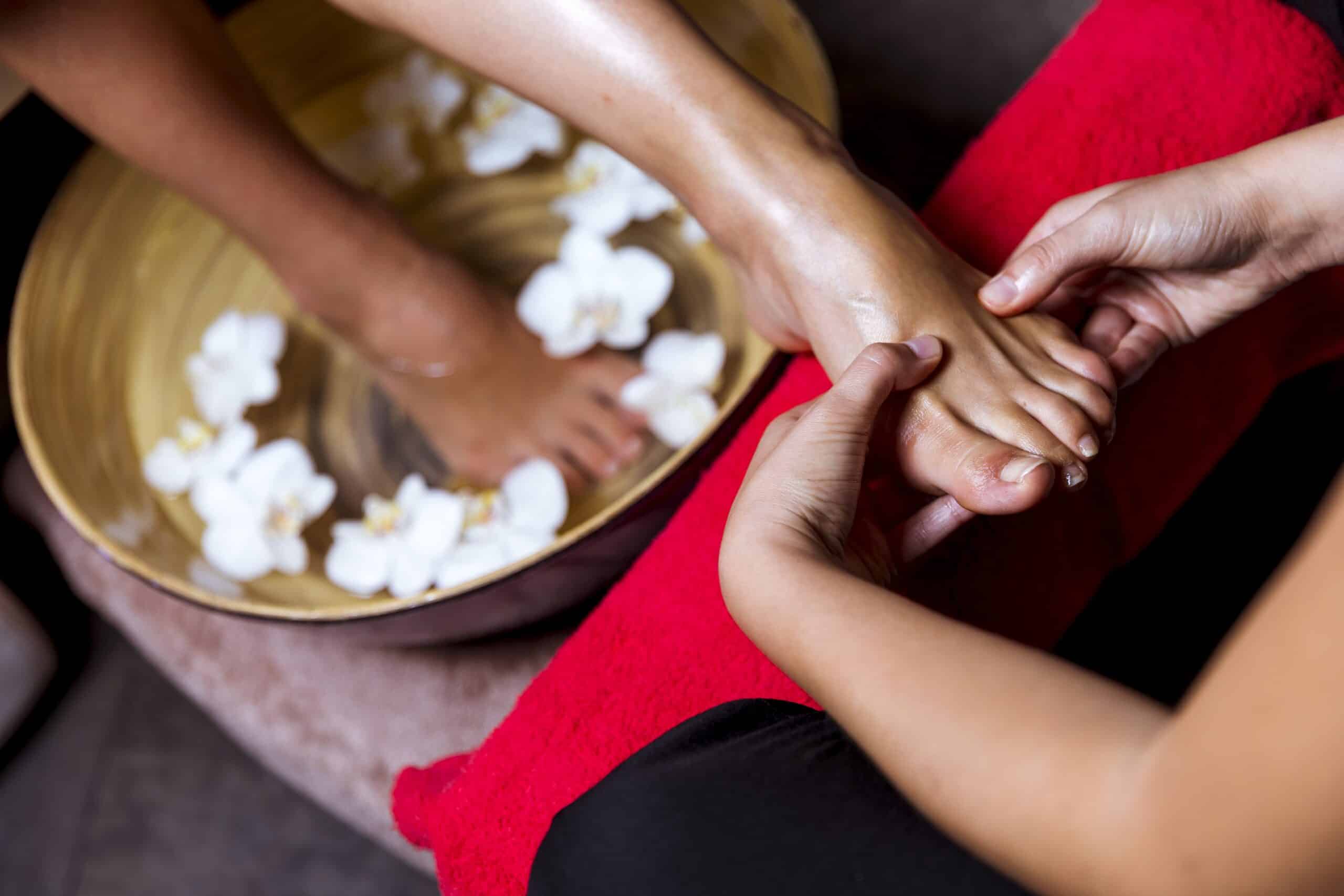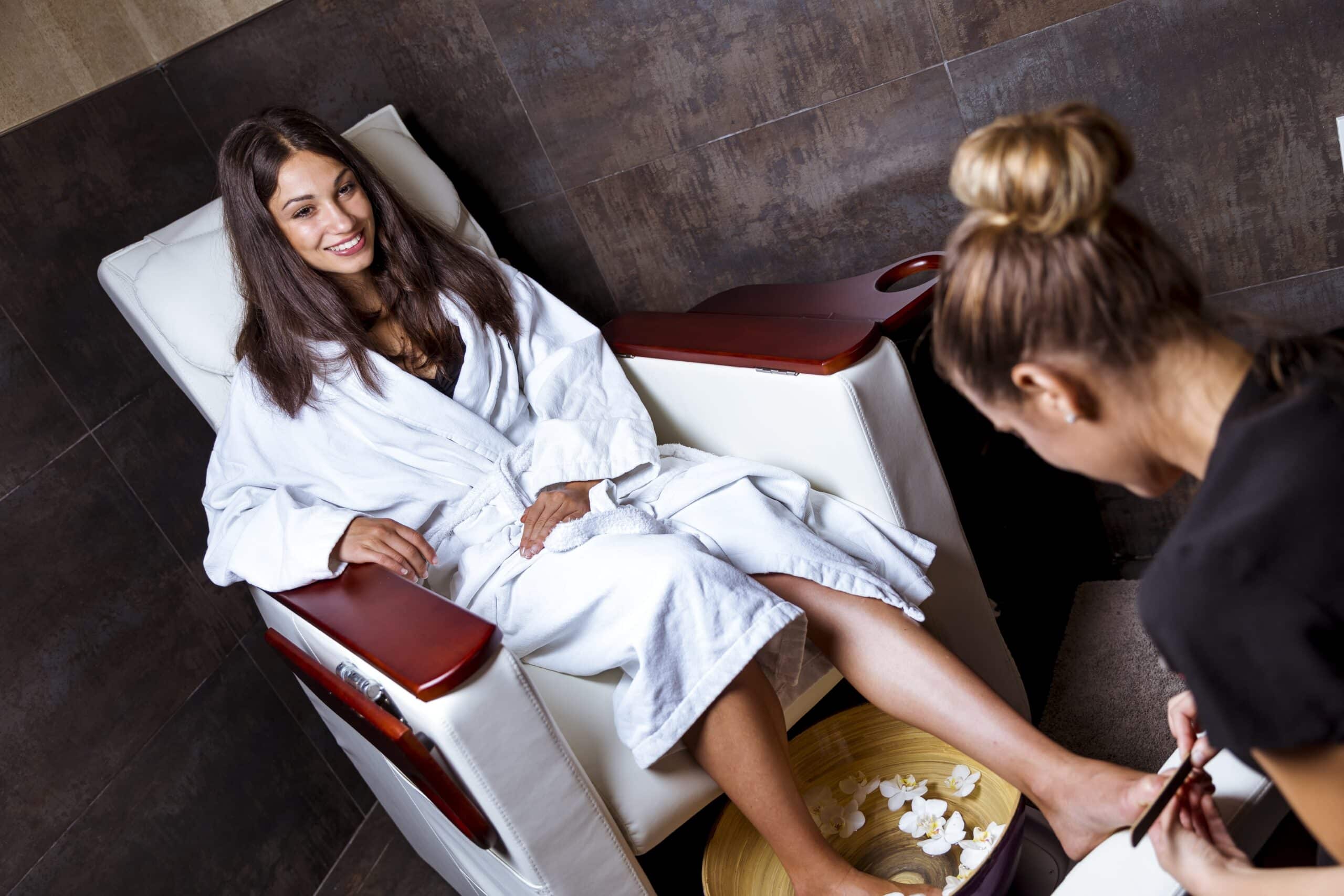 PEDICURE
PRICING
30 minutes €40
55 minutes €65 
75 minutes €85
110 minutes €100
Tailor-make your pedicure experience based on your individual needs - choose from the above time frames and include any of the following foot and nail treatments.
One can choose from:
foot soak,
nail shaping,
foot buffing,
cuticle push,
cuticle cut,
scrub,
mask,
nail polish removal,
gel removal,
shellac application,
callus removal,
nail polish application,
a massage,
paraffin treatment.
Manicure + Pedicure Packages
SPA Manicure + SPA Pedicure 100 min| €105 or 150 min|€130
3 SPA Manicures + 3 SPA Pedicures 55 min per treatment | €300 
Benefits
Pedicures are a luxurious treat for your feet, offering numerous benefits beyond just aesthetic appeal.
Regular pedicures can provide many health benefits and improve the overall well-being of your feet, including improved foot health, stress relief, increased confidence, improved circulation, foot moisturization, and detecting foot problems. 
So, treat yourself to a pedicure and give your feet the care they deserve! 
We think you will also like
Whether you are looking to lose weight or achieve maximum relaxation, Marion Mizzi Wellbeing has the perfect treatment for you! Treat your mind, body and soul to ultimate paradise.