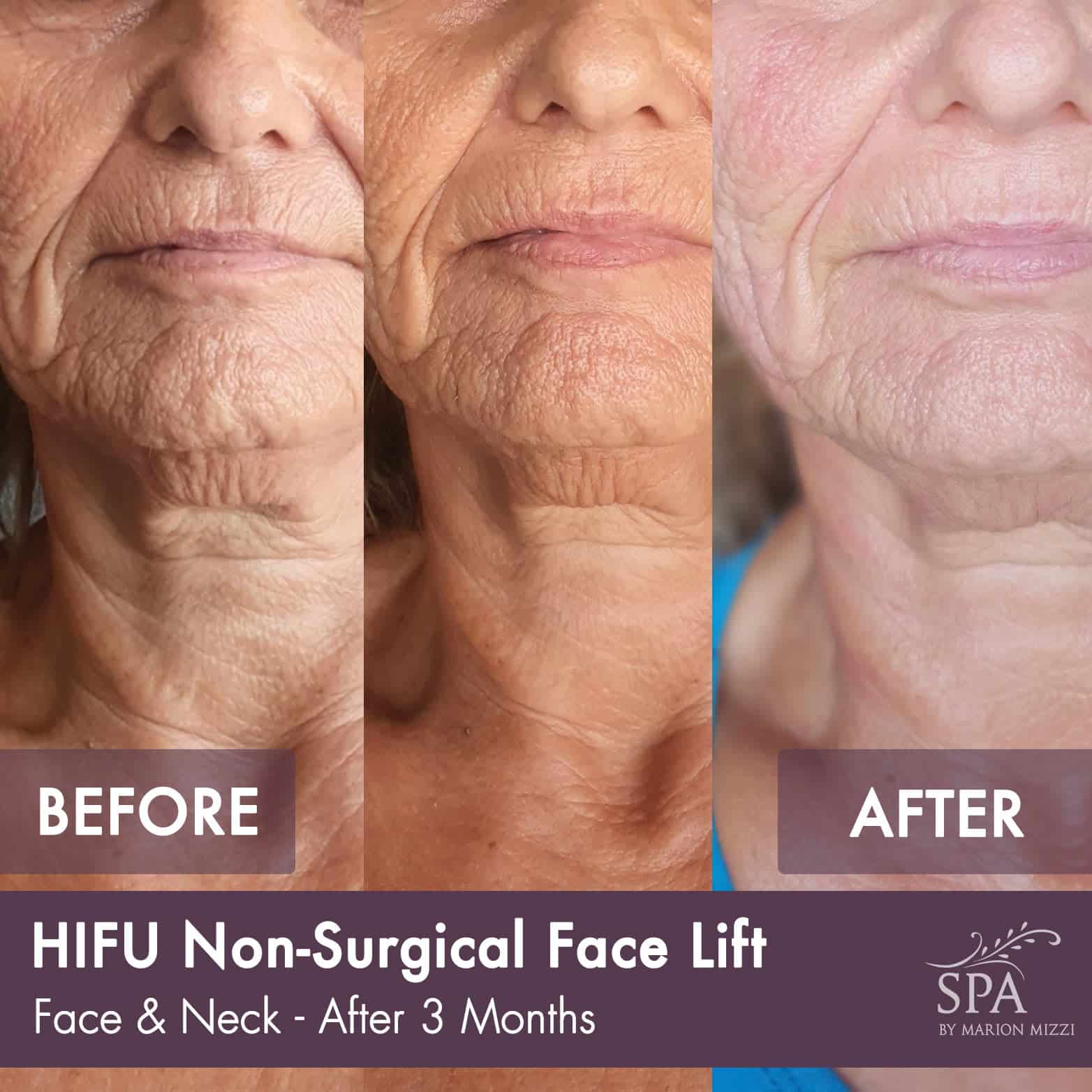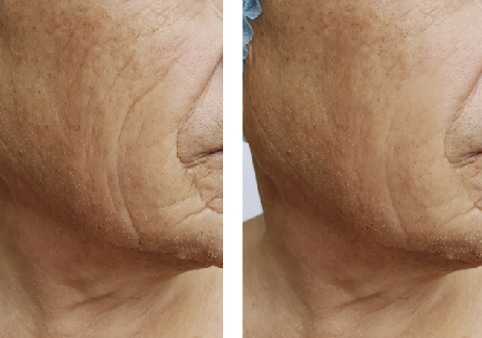 Intense Face Lift (Package A)
Intense Face Lift (Package A) - Perfect for men and women.
2x HIFU (Face & Décolleté:): 95min 2x
Bio Lift Facial: 75min 5x
Radio Frequency (Face & Décolleté:): 75min
HIFU (High-Intensity Focused Ultrasound) uses focused ultrasound energy to target the layers of skin just below the surface. The ultrasound energy causes the tissue to heat up rapidly.
Once the cells in the targeted area reach a specific temperature, they experience cellular damage. While this may seem counterintuitive, the damage stimulates the cells to produce more collagen — a protein that provides structure to the skin.
The increase in collagen results in tighter, firmer skin with fewer wrinkles. Since the high-frequency ultrasound beams are focused on a specific tissue site below the skin's surface, there's no damage to the upper layers of the skin and adjacent tissue.
HIFU has many aesthetic benefits, including wrinkle reduction tightening sagging skin on the neck (sometimes called turkey neck), lifting the cheeks, eyebrows, and eyelids, enhancing jawline definition, tightening of the décolletage smoothing the skin
BIO LIFT technology uses microcurrents to stimulate cells and re-educate muscles. Bio lifting tones muscles and softens wrinkles.
It is non-invasive and non-abrasive. With surgery, the muscles and skin are cut and stretched, causing scars and scar tissue. Within a few years after a surgical lift, muscles and skin will again begin to sag. Bio Lift is pain-free, non-invasive and effective.
Using bio lift face therapy, facial muscles feel and look firmer, and the appearance of wrinkles is reduced.
It also helps to improve the tone and all the features of your face, such as your: cheeks, mouth, chin, neck, forehead and eyes. You will not only see and feel the difference immediately but so will everyone else.
RADIOFREQUENCY delivers intense heat to the deeper layers of the skin to boost collagen production, circulation, and (optionally, depending on treatment depth) fat release from those tissues.
Painless, Non-Surgical. Skin Tightening.
Rejuvenating RF treatment can potentially be a nonsurgical method of slimming your face. Radiofrequency comes to the rescue, not only tightening skin but also restoring contours to create toned, firm, youthful-looking skin. This firming action makes RF especially well-suited to the chin, neck, and jawline.
It can also be used to tighten: sags between the nose and mouth bags and wrinkles under and above the eyes drooping brow lines.
At Marion Mizzi Wellbeing, our therapists are highly trained to use the most advanced technologies.
Great emphasis is given to offering visible and lasting results to everyone who enjoys one of our luxurious treatments.
You can send us a message on ZENDESK 'Chat with us' box on the right corner.
You can purchase any of these offers by sending us a Whatsapp message on +35699992424 
Visit any of our shops:
AX Palace Hotel, Sliema +356 22623421
Marion Mizzi Wellbeing Fgura, Zabbar Road +356 21896545 / 21675696
Maritim Antonine Hotel, Mellieha 21524025
Radisson Blu, St. Julians (+356) 23751932
Send us an email on marketing@marionmizzi.com
Purchase as a voucher and use it in 3 month. 
Available to book a free consultation before your treatment. 
We think you will also like
Whether you are looking to lose weight or achieve maximum relaxation, Marion Mizzi Wellbeing has the perfect treatment for you! Treat your mind, body and soul to ultimate paradise.