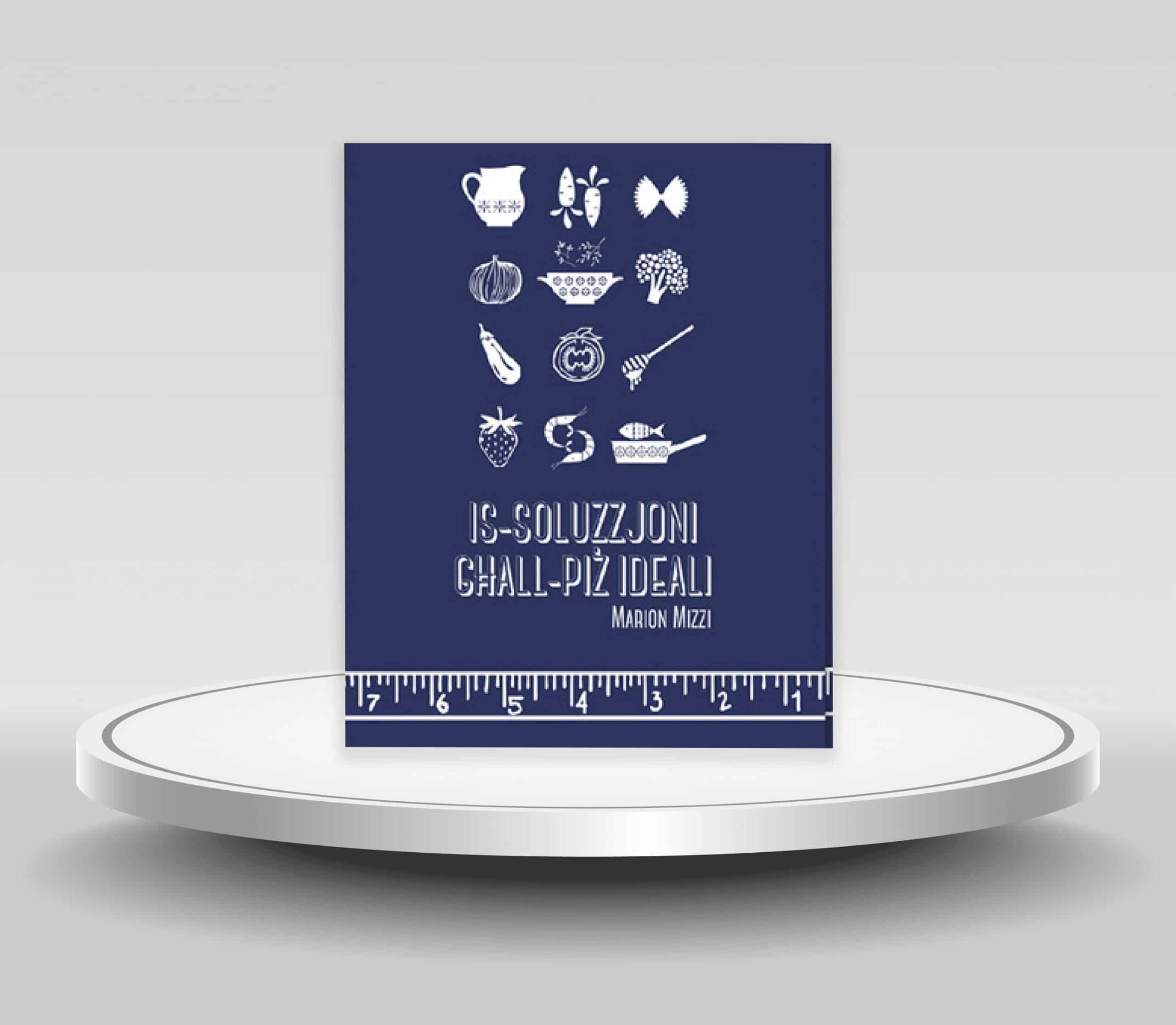 IS-SOLUZZJONI GĦALL-PIŻ IDEALI
In this Maltese version you will find more than 150 recipes, different from the ones on the Weight Loss Guide.
The directions are the same as the ones mentioned for the Weight Loss Guide. The difference between the books is the structure. In this version the client will find a chapter with recipes for breakfast, another one with recipes for lunch, another one for dinner and finally one chapter with snack ideas (kontorni).
The book is divided in 7 chapters: 
Dahla; explains why and how we put on weight and what we have to do to change. It also has an explanation of Marion's diet in page 32. 

Prodotti Favoriti Ta' Marion; this chapter includes Marion's favourite products suggested in our diet.

Kolazzjon U L-Ikel hafif; this chapter includes our suggestions for breakfast. 

Ikel Ghal Nofsinhar- this chapter includes our suggestions for lunch. 

Ikel Ghal Filghaxija; this chapter includes our suggestions for dinner. 

Kontorni; an entire chapter with snack ideas. You can prepare one of these recipes every day and eat as many as you want from it, every half hour if you wish. 

Kalkulatur Tal-Kaloriji; this chapter provides the client a table with all the foods and the calories per 100 grams; It's a good tool, as one can check the calories before consuming food example if the recipe says to use tuna and the client doesn't have tuna just salmon, he can go through the calorie counter and check how many calories there are in 100g of tuna and 100g of salmon and like this one can adjust the grams.
We think you will also like
Whether you are looking to lose weight or achieve maximum relaxation, Marion Mizzi Wellbeing has the perfect treatment for you! Treat your mind, body and soul to ultimate paradise.