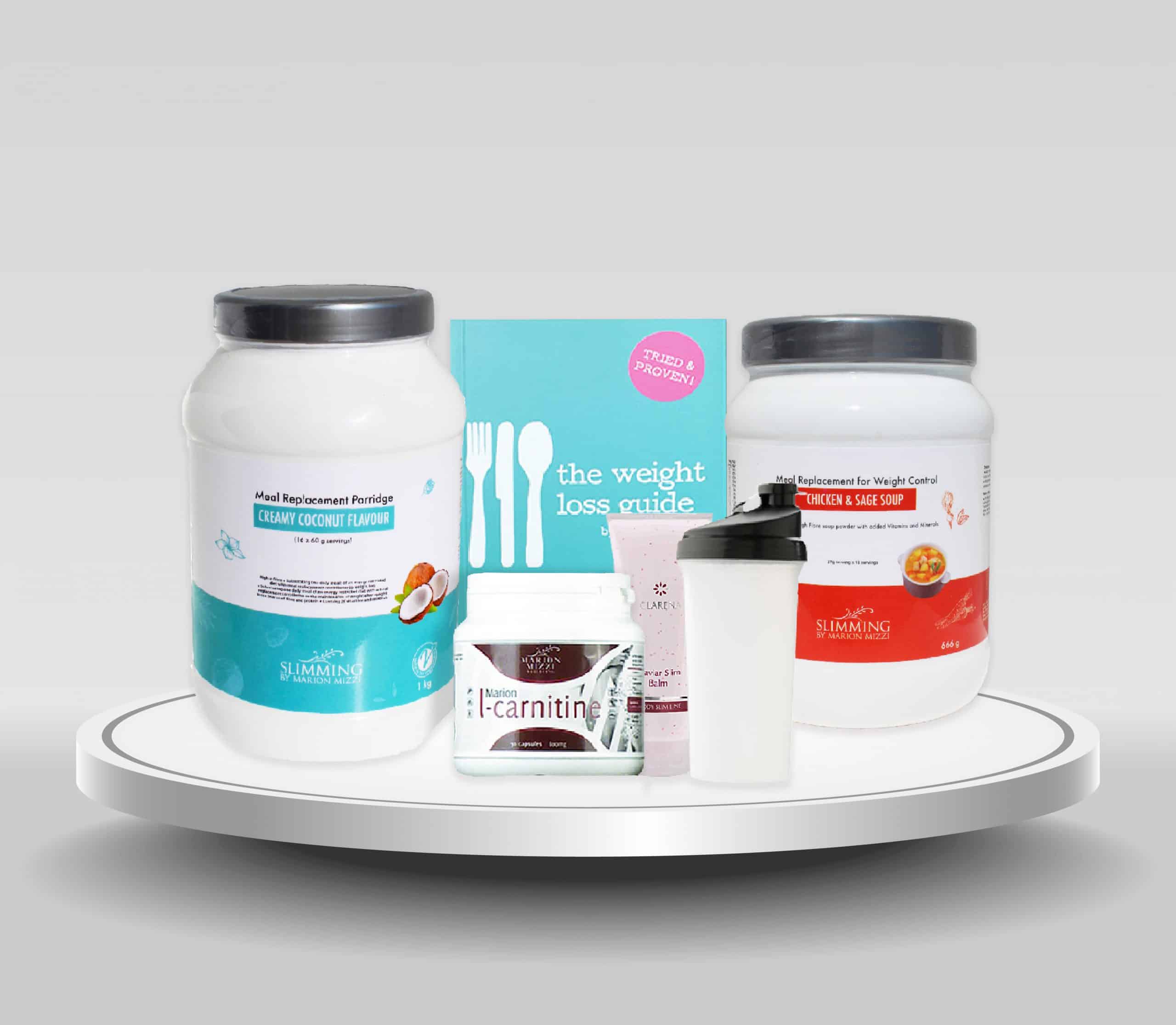 Home Pack
PRICING
Starting from €150
The Homepack is a healthy, fulfilling, easy and fun way to lose weight, and comes with all the support you need. We highly recommend using Homepack together with our Slimming Programmes to achieve great results. The Homepack includes: 
Sweet meal replacement 
Soup replacement
The weight loss guide, is-soluzzjoni ghall- piz ideali or A journey to a happy you
Carnitine Capsules
Caviar slim balm
Shaker
Homepack + 2 sessions- €228  Now €150
Homepack + 6 sessions- €328  Now €200
Homepack + 10 sessions- €428  Now €300
We think you will also like
Whether you are looking to lose weight or achieve maximum relaxation, Marion Mizzi Wellbeing has the perfect treatment for you! Treat your mind, body and soul to ultimate paradise.