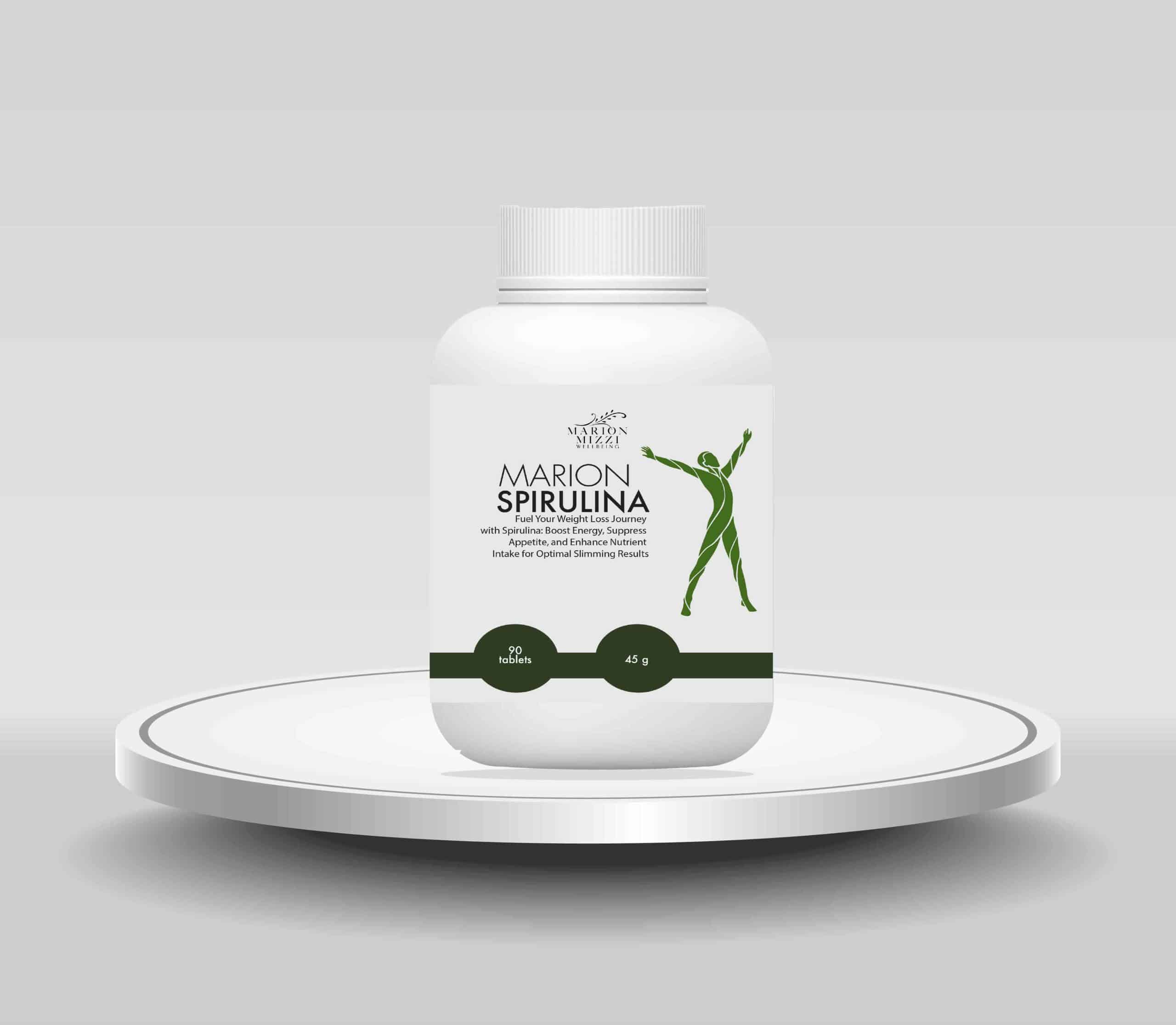 Unlock Natural Weight Loss with Marion Spirulina
Discover the secret to effective weight management with Marion Spirulina, a superfood that's making waves in the world of health. Packed with essential nutrients, Spirulina offers three key advantages for those on a weight loss journey:
Metabolic Boost: Spirulina's nutrient-rich composition supports a faster metabolism, aiding in the efficient burning of calories. This boost can be a game-changer for individuals seeking to shed excess kilos.

Appetite Control: The high protein content in Spirulina promotes a feeling of fullness, helping to curb cravings and reduce overall food intake. Say goodbye to mindless snacking and hello to portion control.

Detoxification Power: Spirulina's natural detox properties assist in ridding the body of harmful toxins, ensuring that your internal systems operate at their best. This detox effect contributes to a healthier, leaner you.
Incorporate Marion Spirulina into your daily routine and harness its weight loss benefits naturally. Spirulina is a versatile ally in your journey to a healthier and more vibrant life. Embrace the potential of Spirulina and embark on a more confident you today.
When it comes to weight loss supplements, Spirulina shines as a natural superfood. Its nutritional benefits include a metabolic boost, appetite control, and detoxification, making it one of the most effective superfoods for weight management.
Say goodbye to unhealthy snacking and hello to portion control with Spirulina, one of the best natural appetite suppressants available.
Price: €35
Tablets: 90 
To purchase contact us on our facebook page.
Or visit our shop:
AX Palace Hotel, Sliema +356 22623421
Marion Mizzi Wellbeing Fgura, Zabbar Road +356 21896545 / 21675696
Maritim Antonine Hotel, Mellieha 21524025
We think you will also like
Whether you are looking to lose weight or achieve maximum relaxation, Marion Mizzi Wellbeing has the perfect treatment for you! Treat your mind, body and soul to ultimate paradise.