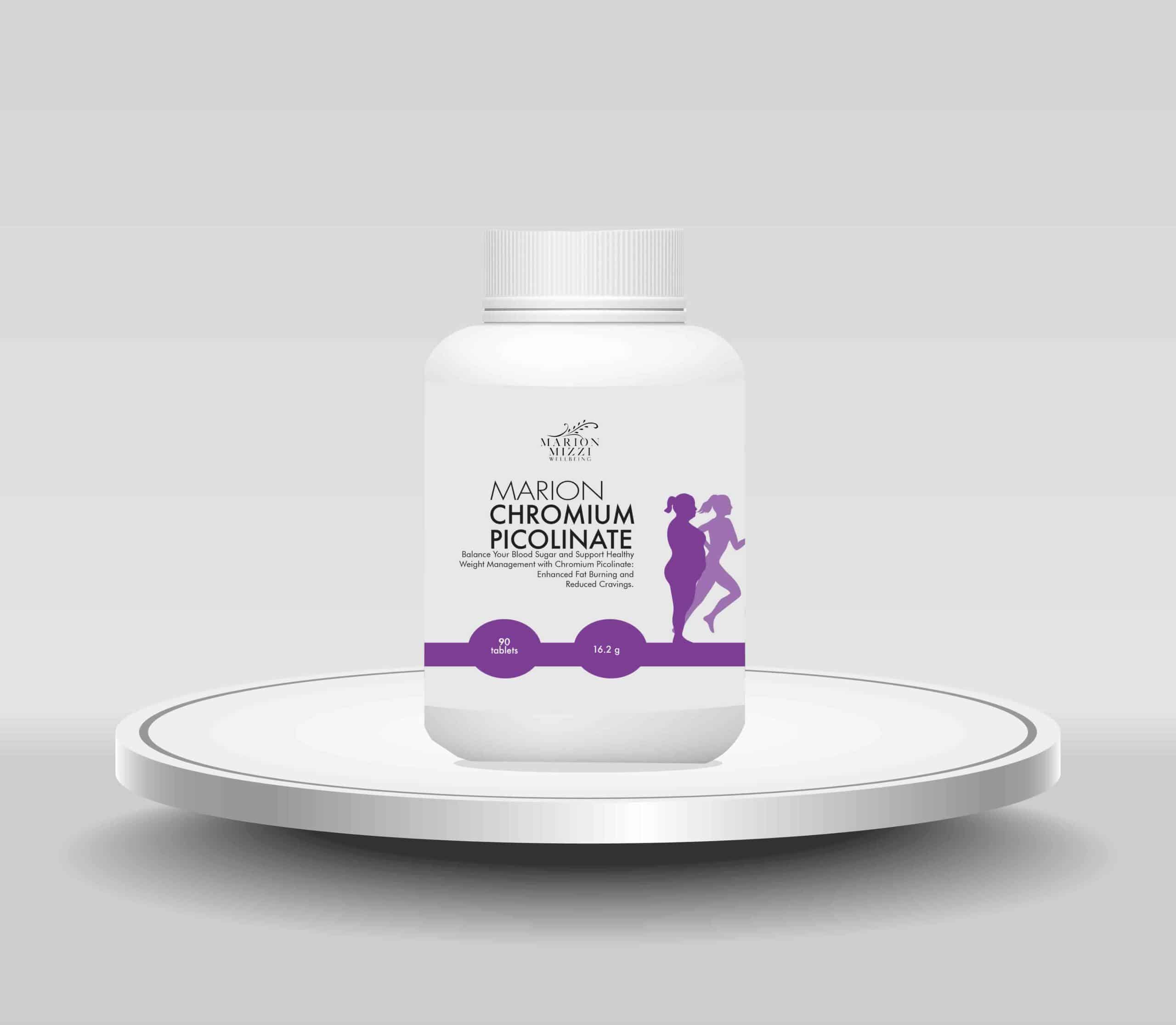 Marion Chromium Picolinate
Unlock Weight Loss Success with Marion Chromium Picolinate
When it comes to effective weight management, Chromium Picolinate emerges as a powerful ally. This trace mineral, found in various foods, has garnered attention for supporting your weight loss journey. Let's delve into the key advantages of incorporating Chromium Picolinate into your daily routine:
Improved Insulin Sensitivity: Chromium Picolinate enhances insulin sensitivity, which helps regulate blood sugar levels. This, in turn, curbs sugar cravings and contributes to better appetite control—essential for weight loss.
Enhanced Metabolism: This mineral boosts your metabolism, aiding in more efficient calorie-burning and fat loss.
Reduced Fat Storage: By optimizing insulin function, Chromium Picolinate assists in reducing fat storage, making it easier to shed excess kilos.
Curbed Binge Eating: Chromium Picolinate helps reduce binge eating episodes, promoting healthier eating habits.
Lean Muscle Preservation: As it promotes fat loss while preserving lean muscle, Chromium Picolinate can help you achieve a more toned physique.
Incorporate Chromium Picolinate supplements into your weight loss regimen and harness for a healthier. Whether you're aiming for improved insulin sensitivity, an enhanced metabolism, or a reduction in fat storage, Chromium Picolinate offers a natural and effective solution. Elevate your weight loss journey with the power of Chromium Picolinate.
Price: €35
Tablets: 90 
To purchase contact us on our facebook page.
Or visit our shop:
AX Palace Hotel, Sliema +356 22623421
Marion Mizzi Wellbeing Fgura, Zabbar Road +356 21896545 / 21675696
Maritim Antonine Hotel, Mellieha 21524025
Available on WOLT. 
We think you will also like
Whether you are looking to lose weight or achieve maximum relaxation, Marion Mizzi Wellbeing has the perfect treatment for you! Treat your mind, body and soul to ultimate paradise.