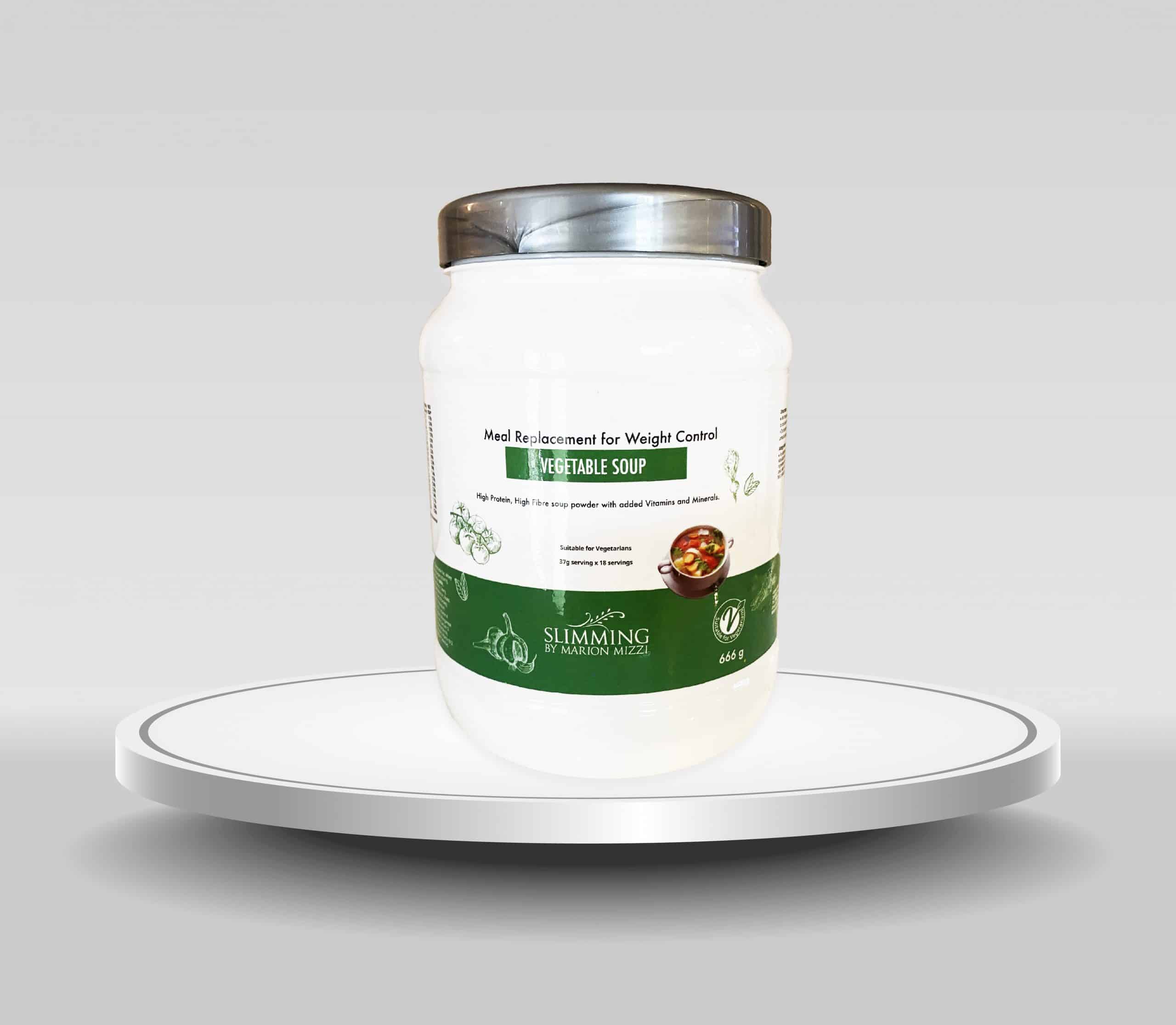 The soup meal replacement keeps you satisfied for up to 3 hours while curbing cravings. High in protein, low in fat & enriched with vitamins & minerals. Add vegetables & enjoy.
The purpose of soup replacement is the same of the sweet meal replacement. It's a high protein, high fibre soup powder with added vitamins and minerals. However, it has less fibre than the sweet meal replacement, keeping you full for a maximum of 3 hours.
If you are under 80 Kilos, the recommend portion is 1 scoop (the scoop is inside of the bottle), if you are over 80 kilos, we suggest 1.5 scoops.
To prepare the soup, you put 1 scoop in a bowl and add a little bit of cold water, mixing well until the consistency becomes creamy. After, you can add warm water and season with salt, no salt for clients with high blood pressure, and pepper. If you desire, some vegetables can also be added, raw or cooked, alternatively, a scoop of couscous, for diabetic clients, only ½ scoop of couscous.
Suitable for vegetarians, but not for vegans!
Flavours available:
Chicken and sage; Tomato and basil; Vegetables.
We think you will also like
Whether you are looking to lose weight or achieve maximum relaxation, Marion Mizzi Wellbeing has the perfect treatment for you! Treat your mind, body and soul to ultimate paradise.