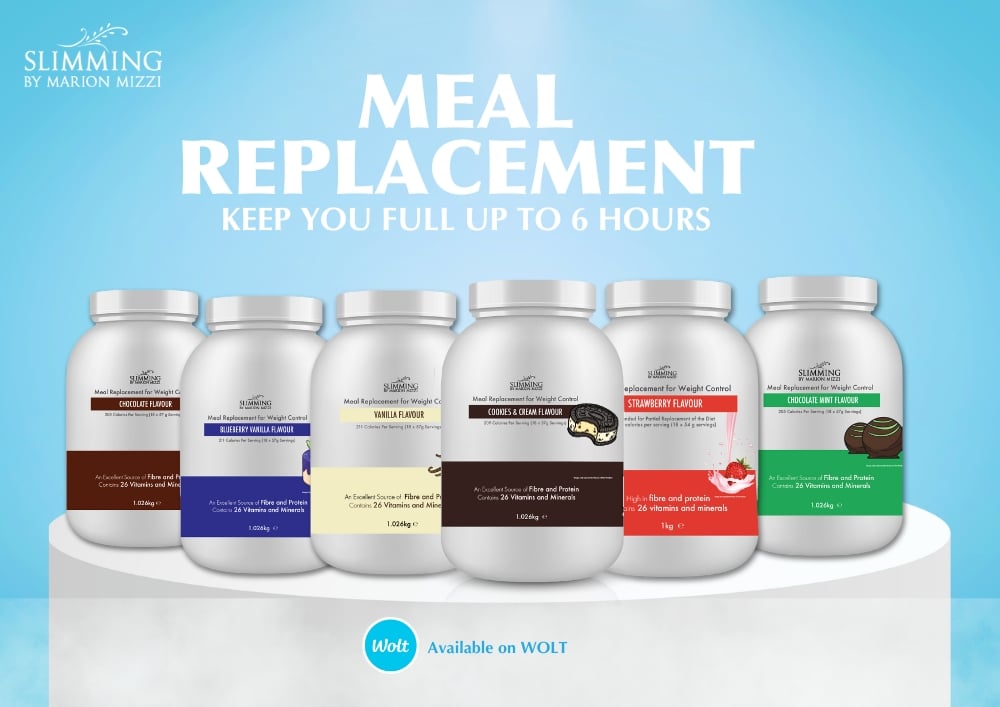 The best option for sugar cravings, while reducing your daily calorie count to achieve consistent weight loss.
Available in:Available in: Chocolate, Vanilla, Strawberry, Cookies & Cream, Chocolate & Mint, and Blueberry Vanilla. 
"The term "meal replacement" generally refers to a calorie-controlled, pre-packaged product in the form of a bar or beverage (ready to drink or powder), that replaces a regular meal.
Meal replacement products usually provide:
200 to 250 Kcal per serving (2 scoops)
Less than 5g of fat per serving
3-5g of fibre per serving
10-15g of protein per serving
Fortified with at least 20 different vitamins and minerals
The sweet meal replacement should:
Keep you full up to 6 hours
Provide all the nutrients one needs
Help to control cravings
Reduce hunger pangs
The recommend portion is 2 scoops however, if you are over 80Kg we suggest 3 scoops (the scoop is inside of the bottle). It can be mixed with water, as much as you desire because water has no calories, so if you like thick drinks, you add less water; if you like runny drinks, you add more water. However, you can also be eaten as powder with a glass of coffee, tea or water.
To purchase call or visit our shop:
AX Palace Hotel, Sliema +356 22623421
Marion Mizzi Wellbeing Fgura, Zabbar Road+356 21896545 / 2167696
Maritim Antonine Hotel, Mellieha 21524025


We think you will also like
Whether you are looking to lose weight or achieve maximum relaxation, Marion Mizzi Wellbeing has the perfect treatment for you! Treat your mind, body and soul to ultimate paradise.