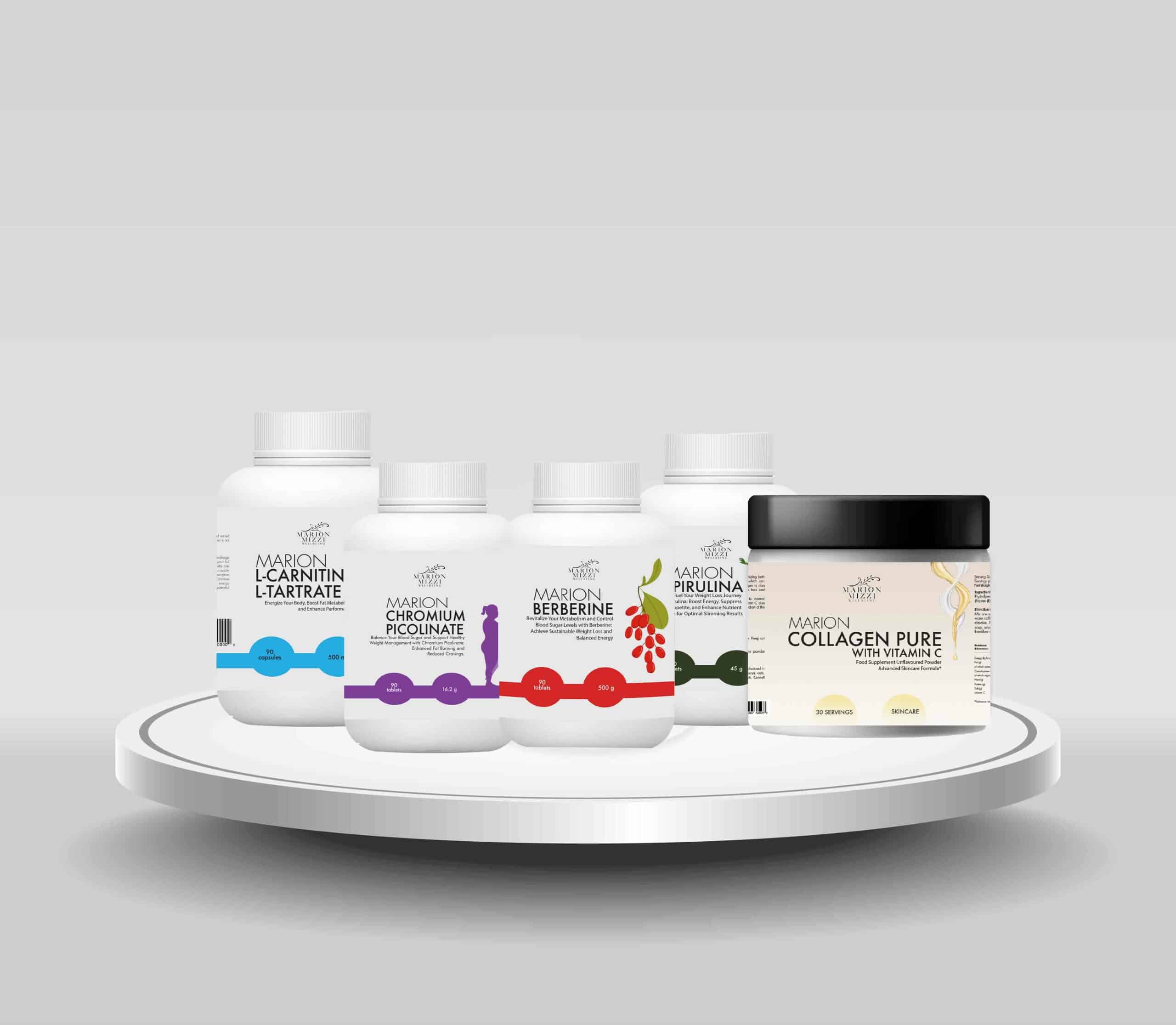 Elevate Your Weight Loss Journey with Our Ultimate Health Booster!
For just €119, experience the incredible benefits of our comprehensive supplement package:
Collagen with Vitamin C

: Rejuvenate your skin and maintain youthful vitality.
Berberine: Champion healthy weight management by supporting optimal blood sugar levels and heart health.
L-Carnitine L-Tartrate: Supercharge your energy levels for successful weight loss.
Chromium Picolinate: Stabilize your energy and enhance weight loss efforts by regulating blood sugar levels.
Spirulina: Turbocharge your immune system, elevate energy levels, and foster overall well-being, all contributing to your weight loss journey.
This all-in-one solution empowers you to reach your health and wellness goals. Don't miss out on this exclusive offer to become the healthiest, most vibrant version of yourself.
For more information, send us a private message on messager, whatsapp or facebook
To purchase, visit our shop at:
AX Palace Hotel, Sliema: +356 22623421
Marion Mizzi Wellbeing Fgura, Zabbar Road: +356 21896545 / 21675696
Maritim Antonine Hotel, Mellieha: 21524025
Available on WOLT. 
We think you will also like
Whether you are looking to lose weight or achieve maximum relaxation, Marion Mizzi Wellbeing has the perfect treatment for you! Treat your mind, body and soul to ultimate paradise.